Bullish airlines buck the global trend
Two start-up airlines are taking to the skies and several incumbents – including Air Peace, Azman Air and Dana Air – are growing their fleets.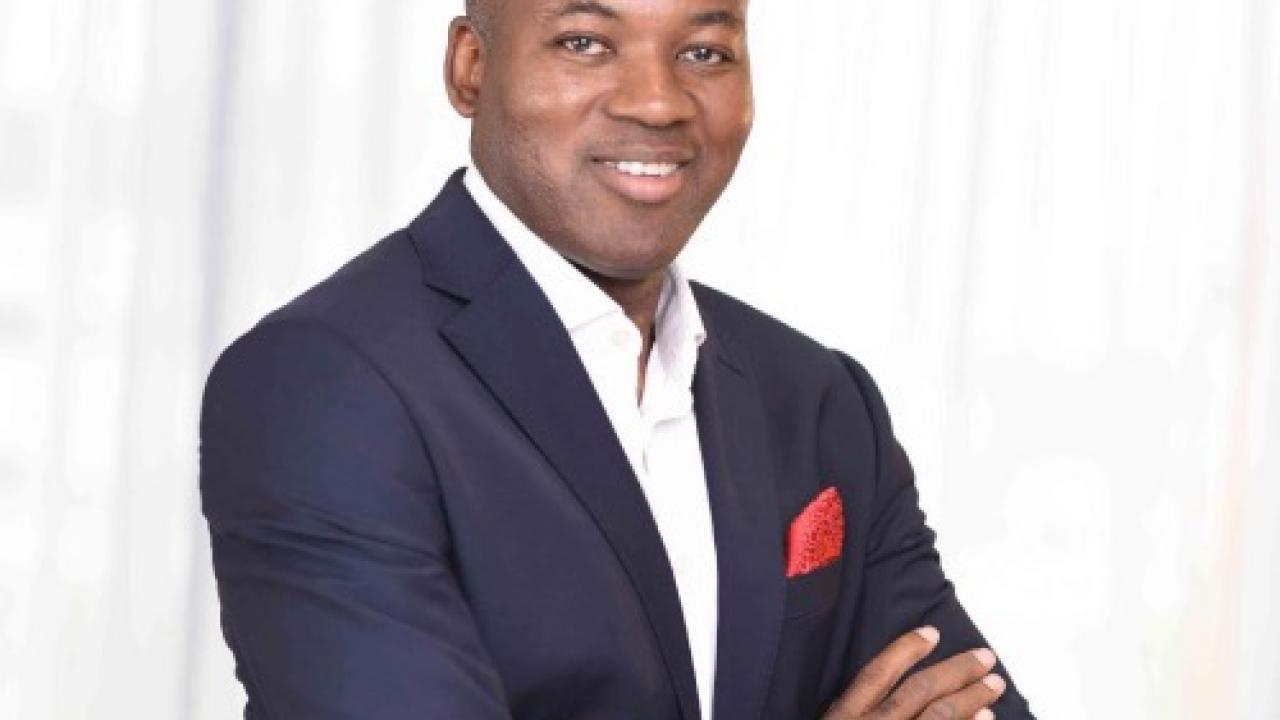 Obi Mbanuzuo: "We're still powering ahead. January 2021 has been the best January ever." Picture: Dana Air
According to Dana Air chief operating officer, Obi Mbanuzuo, 2021 is the time to 'kick on' following the problems of the Covid-19 pandemic.
"By the time we hit September [2020], we were kind of back on track with what we have planned to do – even before the lockdown," he explained.
"We're still powering ahead. January 2021 has been the best January ever – and I'm going back seven or eight years. And February, so far, is looking very good as well. So, we're very optimistic about how things are going domestically."
Nigeria reported its first Covid-19 case in February 2020 and went into lockdown from late March to June. Domestic operator, Dana, halted flights even before lockdown began, because traffic simply dried up. "There was absolutely no flying," Mbanuzuo said.
Domestic flights were allowed to resume from early July and five key airports progressively reopened – Abuja, Lagos, Kano, Owerri and Port Harcourt – as new Covid procedures were rolled out.
By the fourth quarter of 2020, Dana's traffic was edging ahead of pre-Covid levels. Now, in 2021, Dana is tracking an 85% load factor and expecting to exceed the one million passengers that it carried in 2019.
Nigeria's domestic airports have reopened, but international flights remain limited to Abuja and Lagos, compared with about eight international gateways in more normal times. "Even international is just waiting," Mbanuzuo said. "People can't wait to get back to flying."
The country is experienced a further wave of infection going into 2021. However, Mbanuzuo said current restrictions are nothing like the first lockdown. "We came out of that and we've been open ever since. There's been a lot of discussions, saying we might reintroduce partial measures, but I don't think they're going to shut down aviation."
Instead, the industry is gearing up. Mbanuzuo said Dana is currently evaluating additional Boeing 737-300s and its first Embraer 190 E1s, for entry into service in the fourth quarter of 2021, or in 2022.
"These discussions restarted recently," he said. "As long as we can get the financing right, I think we could get some good deals. Our traffic is on the up-and-up, so we're trying to take advantage of this unique position, where we're looking for aeroplanes, while everyone else is sending them back."
Dana currently operates one MD82, three Boeing MD83s, and two 737-300s. In fact, the 737-300s entered commercial service with Dana in mid-February 2020, just as the world went into lockdown.
However, some of the MDs will hit their D-checks in 2022, triggering their retirement.
"For Dana Air, right now, financially the [Boeing 737] Classics make sense. The ones we own, we purchased outright. Going down the line, the Classics are 140 seaters, the Embraers are closer to 110, so it's simply to get the market-sizing right in certain places," Mbanuzuo said.
One option would be to take a pair of 737-300s later in 2021, followed by a pair of Embraers in 2022. This will avoid the immediate complexity of a new aircraft type and allow Dana to bring in the Embraers as it phases out its MDs. Ultimately, the 737-300s will be replaced with 737NGs, which would operate alongside the Embraers.
"We have a fleet of six [aircraft in total]. I don't think we're going to go past 10," Mbanuzuo said, adding that this could potentially be an even split between 737s and Embraers.
Dana is also hoping to seize the opportunity to deepen collaborations with other Nigerian airlines. It already interlines with Aero Contractors, Ibom Air, Max Air, and Med-View Airline.
Meanwhile, Nigeria's Air Peace took delivery of the first Embraer E2 on the African continent in January 2021, followed by a second in late February.
Air Peace has 13 E195-E2s on firm order and holds purchase rights on a further 17, valued at $2.2 billion at list prices.
A total of three E195-E2s are scheduled to arrive with Air Peace in 2021, replacing Boeing 737 Classics. The new aircraft will be used to enhance domestic and regional connectivity.
"The E195-E2 aircraft will further help us actualise our ambition of connecting, not just the whole of Nigeria, but the entire African continent, while feeding long-haul flights from our Lagos hub," said Air Peace chairman and CEO, Allen Onyema.
"The acquisition will enable us to deliver on our 'no-city-left-behind' initiative, which is underpinned by our goal to reduce the air transportation burden of Africans."
With the January delivery, Air Peace also became the global launch customer for Embraer's staggered premium-cabin seating design.
The aircraft are configured in a 124-seat dual-class layout, including the 12 premium seats, which have a 51-inch pitch and direct aisle access.
"This is a fabulous start to the year for everybody at Air Peace and Embraer," said Embraer commercial aviation Europe, Middle East and Africa VP, Cesar Pereira.
Beyond the new Embraers, Air Peace also operates eight ERJ-145s, one Dornier 328 jet, five 737-500s, eight 737-300s and three 777s
"We're taking our operations several notches higher in 2021," Air Peace announced at the start of the year.
The airline, which had its International Air Transport Association (IATA) operational safety audit (IOSA) certificate renewed for the third time in December 2020, was created in 2013 and currently serves 16 domestic, five regional, and two long-haul routes.
An Air Peace spokesman said the airline is looking to expand its domestic network to include Bauchi, Katsina and Port Harcourt Air Force Base.
Air Peace already serves a wide range of Nigerian cities, comprising Abuja, Akure, Asaba, Benin, Calabar, Enugu, Kaduna, Kano, Lagos, Makurdi, Osubi-Warri, Owerri, Port Harcourt, Sokoto, Uyo and Yola.
The airline's regional network currently covers Accra (Ghana), Banjul (Gambia), Dakar (Senegal), Freetown (Sierra Leone) and Monrovia (Liberia). It is also eyeing new routes to Abidjan (Côte d'Ivoire), Douala (Cameroon), Lomé (Togo), and Niamey (Niger).
Air Peace is also looking to ramp up its long-haul operations. New routes are being considered to London (UK), Houston (US), Guangzhou (China), Mumbai (India), joining Air Peace's existing flights to Dubai-Sharjah (UAE), and Johannesburg (South Africa).
During the 2020 Covid-19 lockdown, Air Peace gained experience of flying further afield, operating a series of repatriation flights to Israel, China, Turkey, India, Indonesia, Malaysia, and the UK, using its 777s.
"The aviation industry in Nigeria was seriously hit as flight operations were suspended during the lockdown in 2020," the Air Peace spokesman said. "When the restriction on air travel was lifted by the Nigerian Government, passenger traffic was very low, but this has improved over time. However, it will take some time to recover fully from the commercial effects of Covid-19."
Another Nigerian carrier looking to expand is Kano-based domestic carrier, Azman Air, which currently operates flights to 10 destinations within Nigeria.
"The management at Azman Air have concluded a 'mega plan' to dominate the Nigeria aviation market in 2021," Azman said.
Privately owned Azman operates one 737-300 and four 737-500s, plus a newly acquired A340-600.
Its first A340, registered 5N-AAM, arrived back from its C-check in Abu Dhabi on February 19. "All is set as we kick-start preparation for the inaugural flight with our Airbus A340-600," Azman Air said, fondly referring to its new aircraft as 'The Big Bird'.
Not content with one new long-haul aircraft, ambitious Azman plans to double its entire fleet in 2021, adding a second A340-600, three 737-800s and five regional aircraft.
The A340s will be deployed on long-haul flights from Kano to China, Dubai and Jeddah (Saudi Arabia); the three 737-800s will be used for expansion to other African markets, while the five regional aircraft will serve thinner domestic routes.
"We keep moving forward, opening new doors, and doing new things," Azman Air said in late February. This also seems to be true, looking out across the wider Nigerian market.
Two new airlines are poised for lift-off in 2021.
The first, United Nigeria, secured its air operator's certificate in early February 2021 and launched ERJ-145 operations on February 12.
Enugu-based United Nigeria plans to cross-connect several domestic points within the country, starting with Abuja, Asaba, Enugu and Lagos. Flights to Owerri and Port Harcourt are also on the radar.
United Nigeria has sourced four ERJ-145s from the US, where they were previously operated by commuter airline, ExpressJet.
A second start-up – value airline Green Africa Airways – is also finalising its launch.
Green Africa Airways is the brainchild of former Morgan Stanley investment banker Babawande Afolabi, who will lead the start-up as CEO.
"I've always been fascinated by transportation, buses, railways, planes and so on. However, I never thought – not even in my wildest imagination – that someday I would want to start an airline," Afolabi said at Green Africa's crew uniform unveil on February 13.
Afolabi has been working on the project for seven years and is hoping for a 2021 launch.
"It takes more than one tree to make a forest. The Green Africa journey is the result of many people who have taken, and continue to take, personal, professional and financial bets on our mission,"
Afolabi said. "Thanks to everyone's contribution, Green Africa is now just about to take off."
One of the investors backing Green Africa is former American Airlines chairman and CEO, Tom Horton, who got involved in the project in 2013 and is a founding board member.
"In order for Nigeria and the African continent to fully realise their potential, the need for safe, affordable, and reliable air travel cannot be overemphasised," Horton said. "I believe in the strategic importance of the relationship between the US, Nigeria, and the continent of Africa at large. And I look forward to Green Africa bringing our two regions even closer together in the years ahead."
The industry veteran acknowledged that the Green Africa project has been in the making for about eight years, because of global economic cycles and industry challenges. "Through it all, the vision remains as strong as ever: to build Green Africa into a world-class value carrier that will create a better future for people and be a catalyst for positive change. Green Africa is now gearing up to enter into service," he said.
Lagos-based Green Africa plans to operate domestic flights within Nigeria and then build a pan-African network.
The biggest outstanding question is what aircraft type it will operate. Green Africa originally committed to 50 firm 737 MAX 8s and 50 options in late 2018, but as the MAX grounding rolled on, it announced plans to acquire 50 Airbus A220-300s in February 2020.
However, most recently, Green Africa has been tipped to start operations with ATR 72s.
After several timeline and aircraft shifts, Green Africa is not giving much away about its final type or specific launch date. However, crew training is under way in Toulouse, France, where both Airbus and ATR are based.
"Our first set of 'G-crew' has been trained and we currently have more going through training in Toulouse for their type-rating training," revealed Green Africa president and COO, Neil Mills.
"The [crew uniform] reveal tonight is a reflection of how far we've come and how close we are now to finally taking off," Mills said, in February. "We are working closely with the Nigerian Civil Aviation Authority on our ongoing AOC certification process."
Green Africa has moved into a new Lagos headquarters, which also has an in-house training facility. The start-up also plans to have its own maintenance and engineering organisation, led by Nathan Smith.
"My vision was to work with an airline that would provide the opportunity to create an elite maintenance and engineering organisation team that would be the best in Nigeria, west Africa and the African continent," Smith said.
"With the creation of a successful all-Nigerian engineering team, other airlines would be driven to follow Green Africa's lead and provide opportunity and development for Nigerian engineers. This was my reason for returning to Nigeria."
Victoria Moores reports.
Stay up to date
Subscribe to the free Times Aerospace newsletter and receive the latest content every week. We'll never share your email address.