The Allen key to success
Steve Allen's promotion to executive vice president of Dnata has come at a tough time for the industry, but, as he tells Jill Stockbridge, he is unlocking opportunities and planning growth.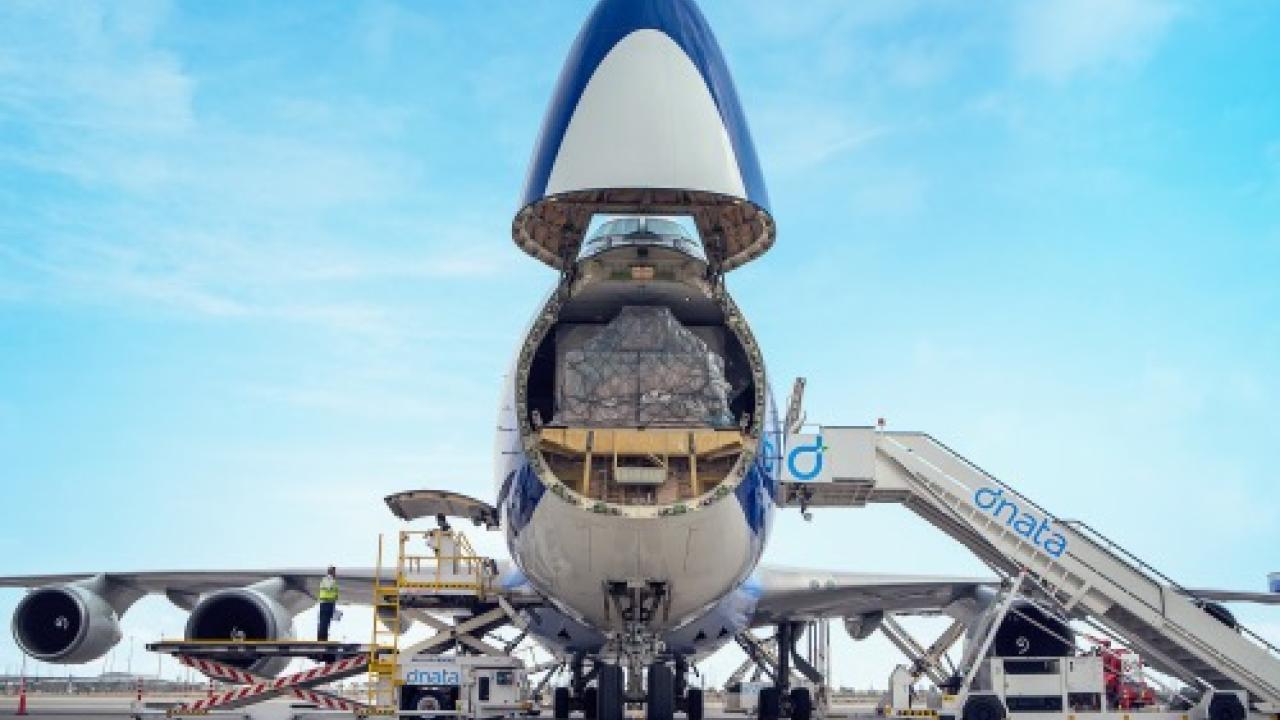 Freight the saviour: Right now, Dnata's cargo movements are higher than they were before the pandemic. Picture: Dnata.
The Covid-19 pandemic hit Dnata hard. At the start, the company had to downsize rapidly to match reduced needs and conserve cash, putting staff on to furlough schemes, part-time contracts or unpaid leave.
For Steve Allen, new executive vice president, it was a baptism of fire. He said: "It was tough on our teams and leadership. We have never been through downsizing. We have always been growing. We had to adapt our processes, because flying had changed. We had to go through all the disinfection and cleaning, the wearing of different PPE, and needed to train our teams to do things in a different way."
However, the crisis has also brought innovation, as Allen explained. "People have come forward with brilliant ideas that we have been able to trial and test. We have introduced new processes for loading aircraft, and safer ways to carry cargo into the passenger cabins. We have introduced new technology.
"In Switzerland, we are trying a UV light disinfection system that will effectively kill all germs and revolutionise the way we clean aircraft. In Dallas, we are trialling drones in the cargo warehouses, which help us to optimise our pallet building, and have already increased the number of boxes by 10%."
After the initial closures, Dubai has remained cautiously open, with passenger volume at 40-50% of pre-Covid figures; impressive numbers for a hub.
However, it was the cargo side of the business that pulled them through. Allen explained: "Cargo has been our saviour. Cargo only dipped to a maximum of 20% below pre-Covid levels. And, right now, our cargo movements are higher than they were before Covid."
Not all ground-handling companies have fared so well, and Allen expects consolidation in the industry. "There are winners and losers in such a massive economic crisis. Most of the big handlers will continue to operate. They are financially stable and will be able to see the pandemic through, whereas some of the smaller handlers have suffered, so there is the opportunity for consolidation."
As a company that has grown organically and by grasping emerging opportunities, does this mean that Dnata sees prospects for expansion? Allen is bullish about the potential. "We will continue to invest, even during the pandemic we continued to invest in our infrastructure.
Picture: Dnata.
"On the acquisition side, we will look for opportunity. We tend to be cautious and investigate thoroughly before we make our investment, but we are looking at seven or eight opportunities at the moment that could come through in the next six months to a year. We have a clear view of where the industry is going and how we would like to play our part.
"Due to Covid-19, e-commerce has become increasingly important and the cargo business has thrived through this. We know that e-commerce is here to stay, and we want to be a part of that."
"The situation has also tested our ability to transport pharmaceuticals around the world. Dubai has put itself forward as a huge hub for the vaccines, and we want to continue that work, transporting pharmaceuticals through Dubai as much as possible, as we have the infrastructure to do it."
So despite all the challenges, Allen remains optimistic. "We are looking to grow. We want to continue to invest. I hope that this will bring more opportunity in the long run, and we will end up with more staff, rather than fewer.
"The last year has been horrible for everybody concerned. We have had to take some tough decisions about our people. I am really pleased to say that we are starting to bring quite a lot of those back now, in different parts of the world, including here in Dubai, and I'd like to think that we'll be employing a lot more people in the future than we ever did before."
Stay up to date
Subscribe to the free Times Aerospace newsletter and receive the latest content every week. We'll never share your email address.