Terminal plugs new life into Tanzania
Tanzania's economic hub is due to get a boost as Dar-es-Salaam airport's new terminal opens its doors for business. Alan Dron reports.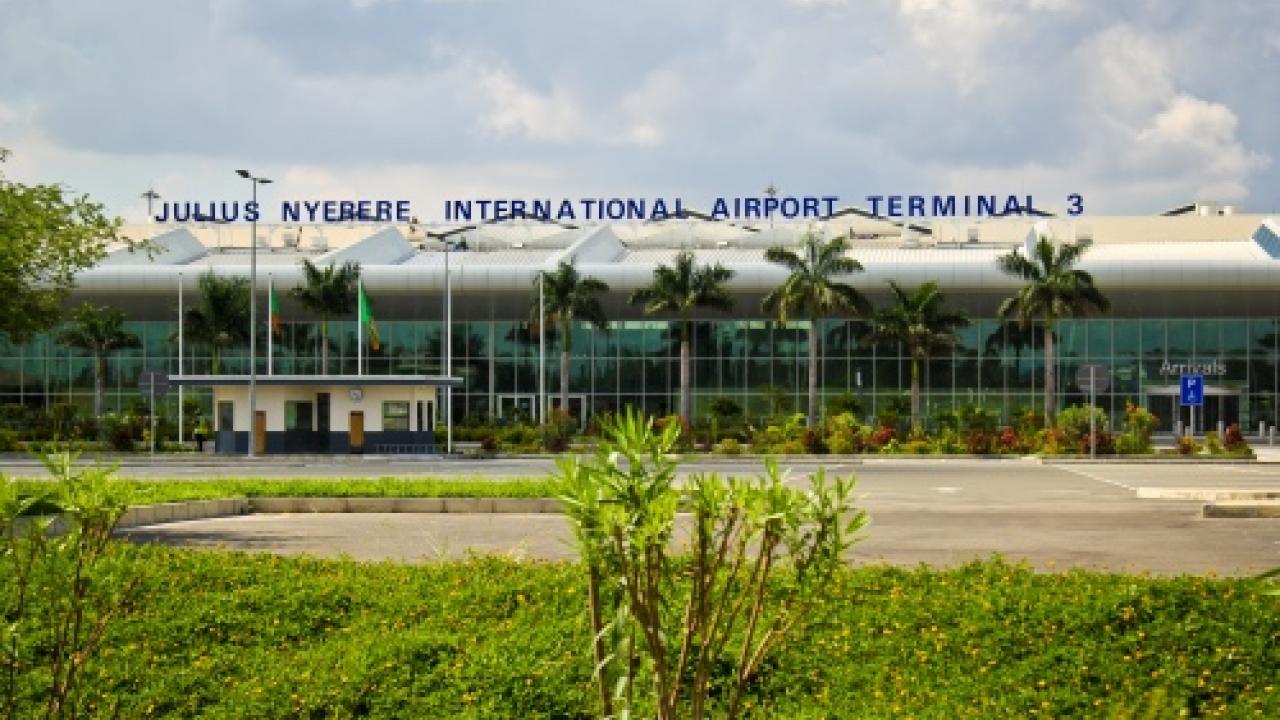 A major increase in the capacity of Tanzania's main airport has been signalled with the new Terminal 3 at Julius Nyerere International Airport scheduled to open as African Aerospace was going to press.
Design of the new terminal began in mid-2013, with work on site getting under way in early 2014.
Initially planned to be built in two phases, with phase one adding 3.5 million passengers and phase two an additional 2.5 million, the construction programme eventually merged the two, so that the entire 6 million capacity became available as the building began operating.
The new terminal is designed to have a distinctly local appearance, with its roofline echoing the shape of the sails used by traditional Tanzanian fishing boats.
Terminal 3 will triple the airport's annual capacity; at present, Terminal 1 (domestic flights) and Terminal 2 (international) have the capacity to handle around 3 million passengers a year. Figures from the Tanzania Civil Aviation Authority show that 2.4 million passengers passed through the airport in 2017.
The significant increase in the airport's capacity follows a major re-fleeting exercise for the national carrier, Air Tanzania, that has hugely increased the number of seats it can offer to passengers.
The airline has added a Boeing 787-8 to its fleet, with a second scheduled to follow later this year.
In December 2018, it became the first African customer for the Airbus A220-300, two of which will be used for domestic and regional services, as well as opening new routes to India and the Middle East. It has also recently received a third Bombardier Q400 turboprop to handle short-haul sectors.
Passengers at the new terminal will find significantly improved facilities. There will be no fewer than 41 check-in desks, while eight airbridges will allow swifter emplaning and disembarking for passengers. The arrivals area will have four baggage carousels.
The new building has technical spaces on the ground floor, with arrivals on the first floor and departures at the second-floor level. A partial third floor will contain further technical areas.
The new terminal was designed by Egypt's Arab Consulting Engineers, while Dutch firm, BAM International, carried out the construction. As well as the terminal building itself, the project has involved the creation of 90,000sqm of apron and parking space for 2,900 cars.
BAM International project director, Wolfgang Marschick, said challenges that had to be overcome during the construction process included a change to the building's foundation design after ground conditions were discovered to be not as originally reported.
The biggest problem was finding enough skilled workers, said Marschick. At the peak of construction work, around 2,500 people were employed on site.
Workers needed to be trained in every aspect of the building process, he said, including concrete, reinforcement work, even how to erect scaffolding. "We had to do a lot of training and brought in people from outside to do that."
BAM International instituted very high safety standards, he added, with daily checks on aspects of the work. Considerable effort was also put into minimising the environmental aspects of the construction process, with waste being segregated on site and disposed of by a licensed company. Quarterly environmental checks were carried out by independent outside examiners.
The construction process was lengthy. African Aerospace understands that one reason for this was a fear among Tanzanian civil servants that if they made a decision relating to progress on the terminal, they could be held accountable if that decision was later questioned by a retrospective audit of the project. This meant that decisions were consistently referred upwards to senior officials or ministers for decisions.
With Terminal 3 up and running, the question remains as to what will happen to the existing two buildings. Reports vary – one says that Terminal 2 will become the domestic terminal, while others say that Terminals 1 and 2 will be combined, or that Terminal 1 will become a VIP facility. Attempts by African Aerospace to contact officials at the Tanzanian Civil Aviation Authority to verify the future shape of the airport were unsuccessful.

Stay up to date
Subscribe to the free Times Aerospace newsletter and receive the latest content every week. We'll never share your email address.