Iraq: A land of opportunity as it rebuilds after war
As Iraq emerges from the shadow of Daesh, it is pouring considerable effort into restoring and improving its civil airports with help from international organisations. Alan Dron reports.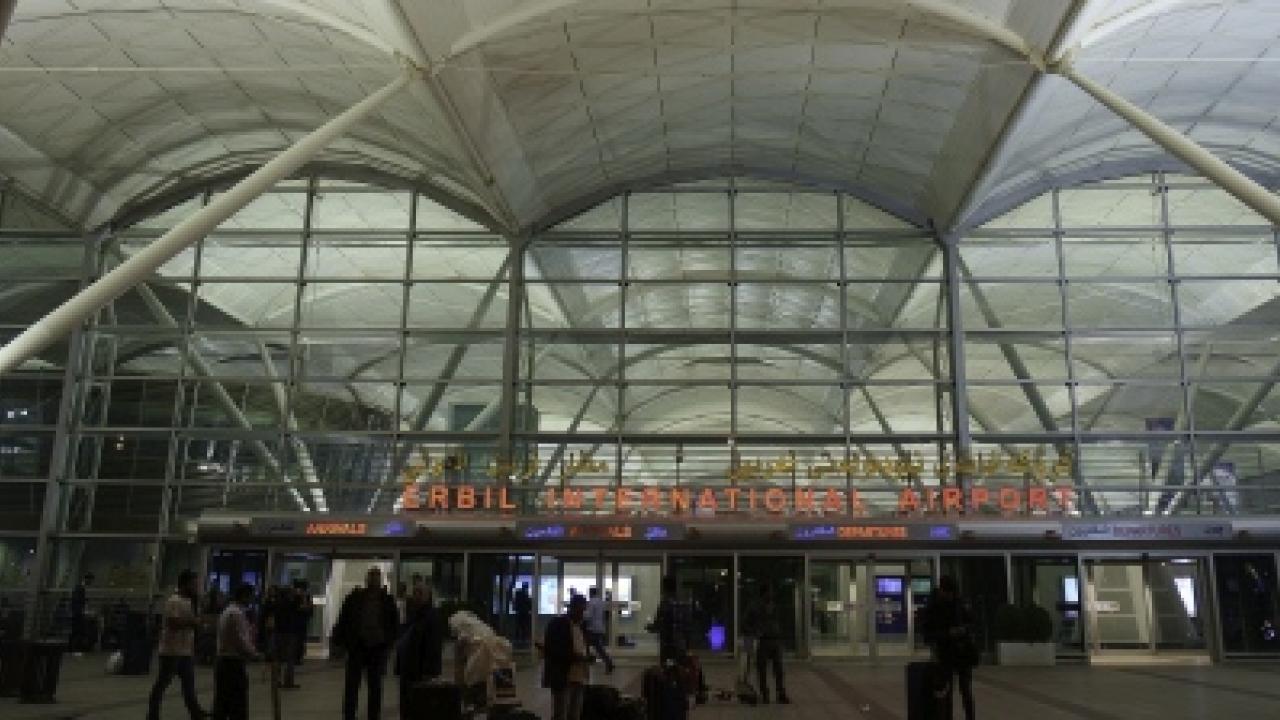 In April, an exhibition and conference will open in Baghdad, allowing aerospace sector companies to showcase their capabilities and new technologies as the country embarks on a major initiative to improve its airports.
The Iraq Airports Aviation Forum (IAAF) 2018 will feature more than 70 exhibitors, while the conference held alongside it at Baghdad International Airport is due to host 200 delegates and 1,500 trade visitors from almost 20 countries.
The opportunities for vendors are considerable. The nation's airports at Baghdad, Basra, Najaf, Nasiriya, Erbil and Sulaymaniyah are undergoing expansion, while the IAAF's organisers say there are also investment opportunities at Dohuk, Kirkuk, Mid-Euphrates and Diwaniya airports.
Indeed, some improvements at Iraq's airports are already under way. In 2014, the government announced plans to invest $50 billion in the country's aviation industry, partly via the construction of new or expanded terminals, air traffic control facilities and all the essential behind-the-scenes activities that allow an airport to perform efficiently.
Several specific contracts to improve airport facilities have been announced since then, such as an order for 12 new passenger boarding bridges at Baghdad International's Samara and Babylon terminals. And a complete new airport, Karbala International, some 60km southwest of the capital, is under construction.
The backdrop to these ambitious plans has been the bitter battle to retake a large swathe of the country from the Islamist Daesh forces, which have slowly been dislodged from virtually all the territory they once held.
The fighting – and the huge financial cost involved in waging it – has obviously hampered some of the country's airport development plans. In September last year, for example, the Baghdad Post newspaper reported that Mosul International Airport was still in poor condition, despite having been liberated from Daesh eight months earlier.
When the Islamists controlled the area in 2014, they systematically ploughed up the airport's runways and strewed rubble along them to prevent any airborne assaults taking place. Worse, the Post's report quoted local residents as saying that the occupiers had destroyed virtually every facility at the airport and that reconstruction would require millions of dollars before it could even think of re-opening its doors to passengers.
The airport's chairman, Haider Mohamed, was quoted as estimating $50 million and two years would be required to reconstruct the facility.
This task has been made more difficult by the huge sums required to complete the destruction of Daesh, at a time when oil prices are still at relatively low levels, limiting the government's income.
Some international bodies have stepped in to assist. In late October 2017, for example, the World Bank approved a $400 million financial assistance package for Iraq, some of which is earmarked for airport improvement, with Mosul being singled out as the subject of studies for a public-private partnership to rebuild and operate the facility.
The airport resurgence is attracting some major international names. In July 2017, Erbil International Airport (EIA) in the autonomous Kurdistan region, signed a partnership agreement with Lufthansa Consulting to support its plans to develop the facility.
"The expertise that Lufthansa Consulting can bring is essential as we seek to develop and expand infrastructure and services at EIA," said the airport's director-general, Talar Faiq. "Managing projects, keeping them on time and to budget, is a vital part of developing Kurdistan's gateway to the world."
At the most basic level, repairs to the terminal roof and across the airfield are being undertaken. The airport will also seek to bring on line a $6.5 million, four million gallon capacity fuel farm that will provide much-needed storage capacity, while a water treatment plant will cater for the increasing number of passengers using the facility. Additionally, the airport's grounds will be the subject of a $17.5 million landscaping project.
However, in September, the Iraqi Government imposed a ban on international flights to Erbil and Sulaymaniyah, in a reaction to Iraqi Kurds having voted in favour of independence in a referendum. This ban was still in force at the time of writing; it remains to be seen what effect it will have on the refurbishment plans.

Stay up to date
Subscribe to the free Times Aerospace newsletter and receive the latest content every week. We'll never share your email address.