Expansion programme takes Qatar to a HIA level
Qatar's Hamad International Airport has unveiled plans for its Phase II expansion programme, designed to boost the airport's capacity to more than 50 million passengers annually. Alan Dron reports.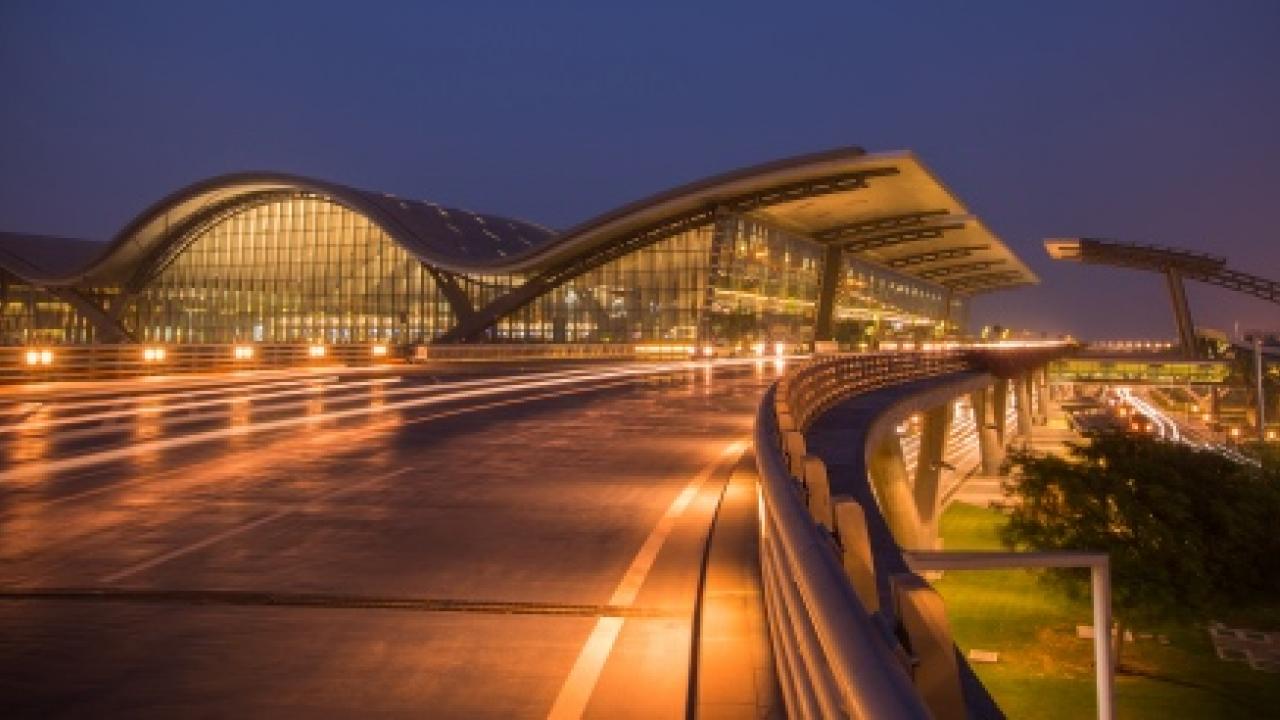 HIA's Phase II expansion will be undertaken in two stages.
Phase A will consist of the central concourse linking concourses D and E. Construction is scheduled to start early this year and will increase annual passenger capacity to more than 53 million by 2022. Current capacity is 30 million.
Phase B, to be completed at an as-yet-unknown point after 2022, will extend concourses D and E to further increase the airport's capacity to more than 60 million.
Significant features in the extension being started this year will include a new transfer area that aims to help shorten passengers' connection times between flights, together with the central concourse that will include nine additional wide-body aircraft stands.
The expansion will help the airport cater for the influx of visitors to Qatar for the 2022 Soccer World Cup. That will obviously be a short-lived spike in passenger numbers, but the increase in capacity will 'future-proof' the facility for the continuing expansion of Qatar Airways.
"Our expansion has been designed to seamlessly integrate with the existing terminal, allowing smooth passenger flow and improving the overall experience by minimising travel distances for connections and providing clarity and intuitive wayfinding," said Engineer Badr Mohammed Al Meer, HIA's chief operating officer.
"Our ultimate aim at HIA is to become a destination in our own right, not just a gateway."
Despite the problems posed by the continuing diplomatic dispute between Qatar and three of its neighbours, Saudi Arabia, Bahrain and the UAE (together with Egypt), and the total lack of direct traffic between the two sides, Qatar Airways racked up another increase in passengers in its latest financial year.
FY2019 saw the number of passengers carried increase to more than 29.4 million, up from 29.1 million in the previous 12 months. The airline plans to continue to expand its route network, which suggests that these numbers are likely to increase further in the next few years.
The airport reported a record 10.7 million passengers in the third quarter of 2019, making it the busiest quarter and summer the facility has seen since it opened in 2014. Passenger numbers grew by 10.7% compared to the same period in 2018.
"The expansion of Hamad International Airport is a vital part of the future success of the Qatar Airways Group," said Group CEO, Akbar Al Baker, as the airport's expansion plans were revealed in late October 2019.
"Plans for the expansion focus on capacity and passenger experience – we want to provide even better airport journeys to more people around the world. The expansion will allow us to do this."
As well as expanding facilities for passengers, the airport's growth will also see the construction of a new cargo terminal. This will increase the capacity of freight-handling to an estimated 3.2 million tonnes annually. The new cargo centre is scheduled for completion by 2023, with three levels and three mezzanine floors and an 85,000sqm building footprint.
Apart from these functional improvements, part of Phase B involves developments to the airport's aesthetics.
An indoor, 10,000sqm tropical garden will be housed in a special section of the building with long, column-free areas that will enable trees and other flora from sustainable forests to be able to grow to their full potential. Special glass in the roof will control and filter the strong Gulf sunlight, allowing the trees gradually to acclimatise to their new, indoor environment.
More than 11,000sqm for retail and food outlets will be positioned below a 9,000sqm upper-floor Al Mourjan lounge with spas, gymnasia, restaurants and business facilities.
The whole building will be the first in the MENA region to achieve a four-star global sustainability assessment system rating, which looks at the 'green' credentials of buildings. The facility will also meet high standards of energy efficiency.

Stay up to date
Subscribe to the free Times Aerospace newsletter and receive the latest content every week. We'll never share your email address.