El-Houry: CEO with a license to grow
Hassan El-Houry, head of Kuwait-based National Aviation Services (NAS), wants to make up for lost time and resume the growth story of this privately owned airport services group. Mark Pilling met him.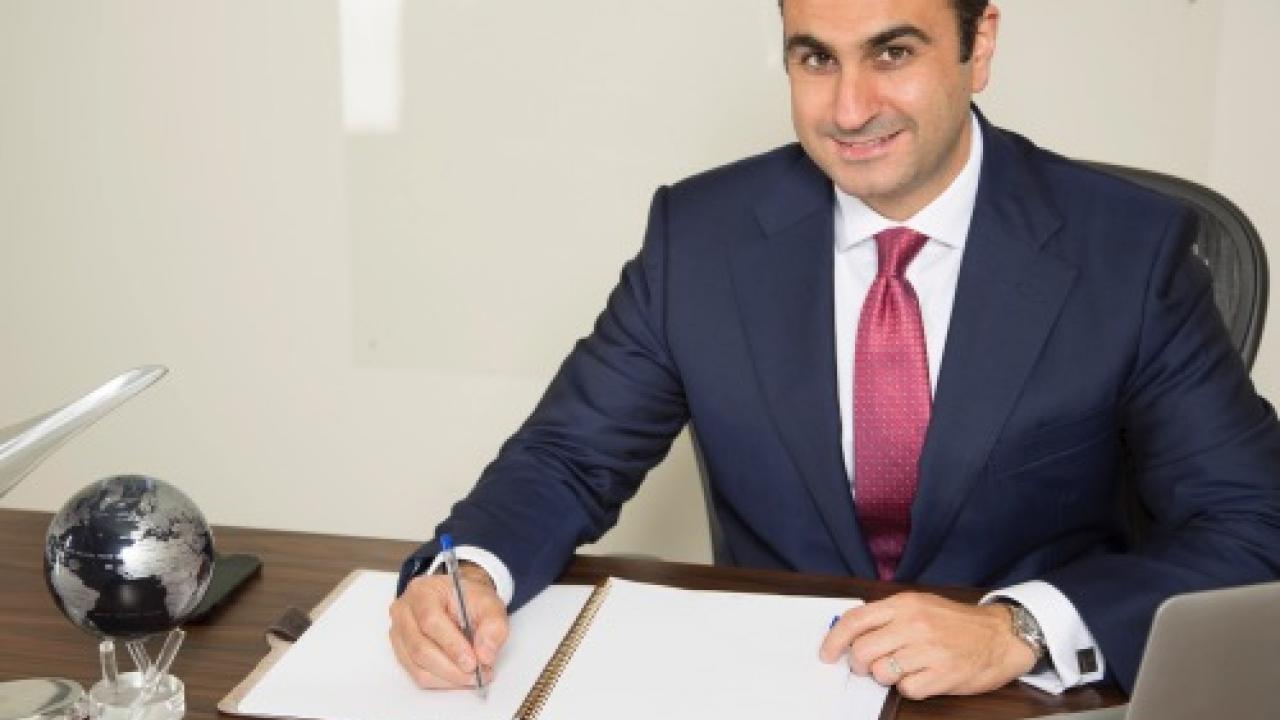 Hassan El-Houry: "My goal is to be in all 54 African countries." Picture: NAS.
It was in August last year, four months after the onset of the pandemic, that Hassan El-Houry knew his team's efforts to stabilise NAS were paying off.
The Kuwaiti-based firm, with ground handling and airport service operations across some 50 stations in the Middle East and Africa, had started 2020 phenomenally. "January and February were the best months in the history of NAS. I thought I had a great life," joked El-Houry, the urbane and ambitious group chief executive of NAS.
By the end of March, every NAS airport operation had closed as travel shut down with the rise of the pandemic. The business switched within days into survival mode. The first priority was cash.
"We worked for two months to collect cash owed to us by airlines," said El-Houry. "NAS was really flexible with our customers, treating each one differently and, in some cases, getting our customers on a payment plan. As a privately owned company, we had to be strict. We might waive interest on delayed payments, but the message was clear – don't go quiet on me and we'll remain friends." With most customers it worked.
The NAS management team also moved fast to bring strict cost controls to bear. "I realised very quickly that it was going to be a three-year issue," said El-Houry.
For three months it was 'no mercy' on costs at NAS, with the focus on head office and support functions. "We wanted to retain as much of our operational muscle as possible. We did not close any stations. My eye is on two years' time when there is a recovery. We will grow three times the rate of our competition," said El-Houry.
Did he ever worry that NAS might not make it? "There was a part of me that said: 'This is life and death, it's a major global challenge'. But I think a little bit of insecurity is healthy generally in life."
The cash focus, cost controls, and a workforce slimmed down by around a third, meant NAS was back at break-even by August. The battle to survive was won and the management team turned to 'what next'?
"We asked, how are we going to make up for lost time and what is aviation going to look like?"
The answer lies in a return to adding new airports and concessions to the NAS portfolio, as it has consistently done over the past decade, and in new digital technologies that the company is already pioneering.
NAS is already back to bringing more airports into its network. It has just begun operations in Baghdad, having won the license to provide exclusive passenger services at the Iraqi capital's international airport.
This year, NAS ground handling operations will also start at airports in Guinea-Bissau, the Central African Republic, and the Democratic Republic of Congo. "My goal is to be in all 54 African countries," said El-Houry. These new additions will mean NAS having operations in 15 of them.
The move into Africa began a decade ago. When El-Houry took up the reins at NAS in 2008, the growth focus was India, but it was not a profitable excursion. The company retains a presence in India, but the loss-making stations were closed.
El-Houry's gaze turned west. "Our big bet, ten years ago, was that Africa would be our growth engine. It's our backyard," he said. The thinking was simple; the air travel scene was growing fast, it was a fragmented marketplace, culturally similar to the Middle East, and where business gets done with strong relationships.
The first NAS foray into Africa was Rwanda, with operations in Cote d'Ivoire, Liberia, Uganda and Mozambique following. "Our big leap forward came in Cote d'Ivoire, where we won in a tender bidding against the French. They didn't think a Kuwaiti company would be a serious competitor," said El-Houry.
"We built good relationships, we did very well in the technical and in the financial propositions," he added.
At a government dinner in Cote d'Ivoire's economic capital, Abidjan, the minister of transport publicly praised NAS for meeting all of its contractual obligations to the letter. "That is something I am very proud of," said El-Houry.
Making a success in countries like Cote d'Ivoire has made people realise that NAS is a "serious player", he added.
What is the NAS secret in Africa? The recipe is simple but is has not been an overnight success. "We've struggled, we've worked hard, and we've had blood, sweat and tears," said El-Houry. Making strong business bonds face-to-face has been key. "The relationships we have built up pre-Covid have served us very well during the pandemic."
NAS keeps to its promises. "We always comply with the contract, every single term. There are no cutting corners," said El-Houry. "Also we do not participate in politics at all. You're really a guest in a certain country to serve the people of that country."
For El-Houry, who is Lebanese by birth and brought up from a young age in Kuwait, the responsibility to continue the upward trajectory of NAS drives him on.
The NAS board asked El-Houry, at just 28 years old, to join as CEO. The mission was to turn this small, loss-making, aviation firm around and build a profitable brand that shareholders and employees would be proud of.
El-Houry thought he would be at NAS for three years. The early days were tough. "We weren't able to invest at our own will. Just buying a bus or a hi-loader was a painstaking process to justify," he said. But NAS slowly came out of the cycle of constantly needing cash and investment, and became completely self-reliant.
Although NAS does not disclose any financial information, El-Houry said it has pre-tax profit margins higher than 25%, which compares favourably with its competitors. This is achieved with a business culture where "we strive to behave like a start-up; being agile, being innovative," he said. "In high growth markets, like MEA, you need quick decision-making."
El-Houry is careful to keep NAS independent – it is not affiliated with any airline – ensuring all decisions are commercially and operationally driven.
The commercial mindset is increasingly coupled with a technology focus to help set NAS apart, especially with the advent of the pandemic. NAS has worked closely with the Kuwait Ministry of Health, and many national organisations, to develop solutions to digitize health data and facilitate safe travel.
"Three inter-linked solutions paved the way, making Kuwait one of the safest airports in the world," explained El-Houry.
There is the medical utility network accreditor, a patented blockchain technology connecting labs in more than 40 cities (all considered high risk) with direct flights to Kuwait.
Then, KuwaitMosafer is a web platform for passengers traveling through Kuwait International Airport to facilitate quick and contactless travel.
And, finally, there is BelSalamah, a web application that allows migrant workers a safe and direct passage to return to Kuwait. Almost 100,000 people registered less than two weeks after its launch.
El-Houry is excited that NAS can aid Kuwait's recovery and that technology is coming to the fore. "Going forward, digital services will play a big part in our business," he said.
While the NAS focus has been on Africa, the Middle East, south-east Asia and digital developments, El-Houry is alive to acquisition opportunities. "I see a lot of companies that are distressed. We are open to look at any opportunity, but we are particularly interested in companies in emerging markets. And many companies are turning to us now because we are seen as good partners," he said.
It is a testament to the progress of NAS that it believes it can be, and is seen as, a player at the global level. "We are serious investors, with professional management," he said.
Turning NAS into a profitable, expansive, company that continues to deliver value to its stakeholders has kept EL-Houry fixated on his task for more than a decade. Work to get over the impact of the pandemic is well under way and now it is all about looking forward.
"What I'm focused on is the recovery," said El-Houry. "I want to make up for lost time."
Stay up to date
Subscribe to the free Times Aerospace newsletter and receive the latest content every week. We'll never share your email address.