Could Al Ain be the UAE's sleeping superstar?
Al Ain International Airport is poised for growth – cargo is already expanding and the search is on for more passenger traffic, as Alan Dron discovered.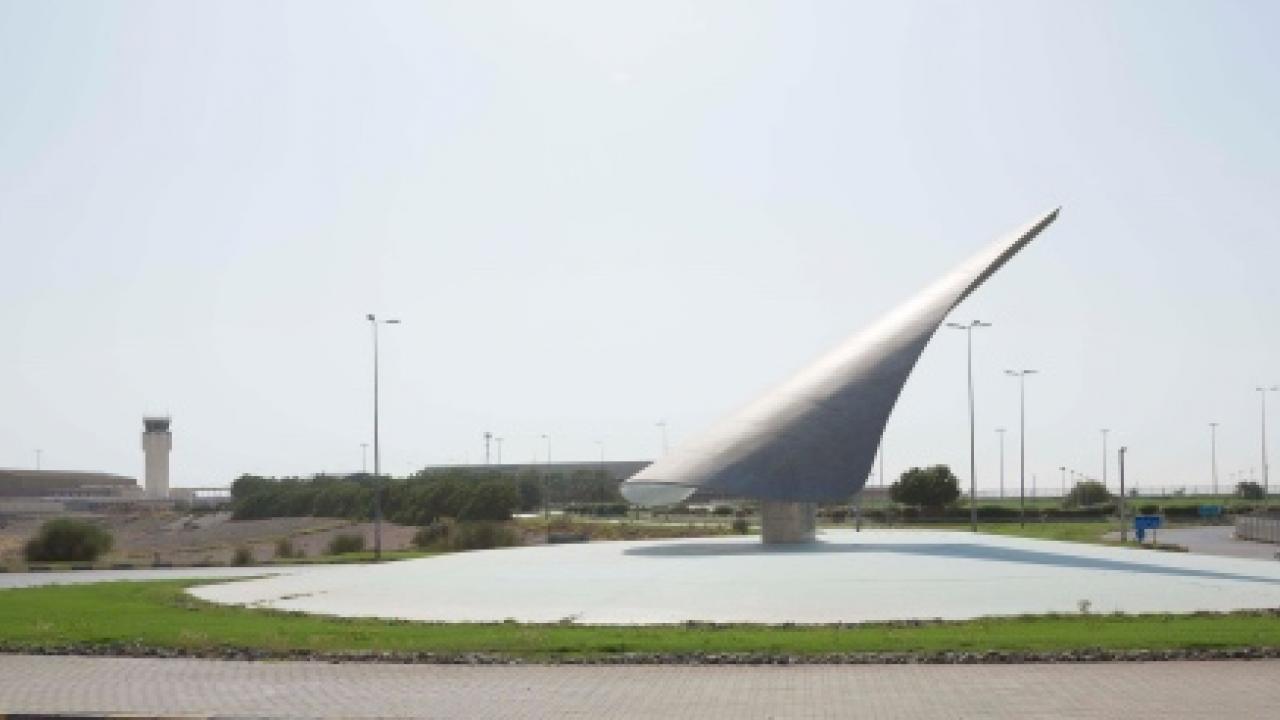 'Potential' is the word that springs to mind when talking about Al Ain's airport.
Serving a steadily expanding aerospace manufacturing hub plus growing population centres, and with space to grow, it is well-placed to become a substantial contributor to the UAE's burgeoning aviation economy.
Situated slightly less than two hours' driving time east of Abu Dhabi, Al Ain city sits in a small notch of UAE territory jutting into Oman. Located 18km northwest of the city, its airport has been in operation since 1994, and is Abu Dhabi emirate's second international gateway.
The single terminal is relatively modest, having just four gates for aircraft. However, the airport possesses a 4,000m runway, with a parallel 4,000m taxiway that can double as a second runway if required.
The terminal can handle around 8 million passengers annually, but operates at a fraction of that capacity; the first 10 months of 2018 saw around 80,000 passengers pass through.
At present, only two airlines serve Al Ain on a regular basis – Egypt's Nile Air, which flies to Cairo; and Air India Express, which operates to Kozhikode.
Other carriers include Al Ain in their seasonal timetables, including Royal Jordanian and Pakistan International Airways.
Despite these modest passenger figures, the airport records a disproportionately large number of aircraft movements – 76,800 in 2017. This is partly because of training activities from two aviation training colleges and an increasing number of cargo flights.
The growing freight flights mirrors the growth of the industrial hub alongside the airport, which plays a vital logistics role for the UAE's first aerospace cluster, the Nibras Al Ain Aerospace Park.
This cluster operates as a catalyst for economic development and diversification and is an important provider of local employment.
The 25sqkm aerospace park, jointly developed by Mubadala Aerospace and Abu Dhabi Airports, brings together world-class aerospace manufacturers and suppliers, research and knowledge institutions, and educational and scientific bodies.
Already operating there are advanced composites manufacturer Strata, unmanned air vehicle (UAV) manufacturer Abu Dhabi Autonomous Systems Investments, and maintenance, repair and overhaul (MRO) specialists SR Technics.
Under the UAE's industrial plans, the focus over the next decade will be on attracting global original equipment manufacturers (OEMs), industry suppliers and small to medium-sized enterprises (SMEs) to the site.
However, the existing companies are already providing considerable business for Al Ain airport in the form of cargo; by the end of October last year, 428,000 tonnes had passed through the airport.
According to the airport's acting chief operations officer, Ahmed Al Shamisi, Al Ain holds good potential for a low-cost carrier (LCC) and negotiations are on-going with several candidate airlines.
Although a relatively remote airport may seem an unlikely attraction for a carrier, one of the world's most successful LCCs – Ireland's Ryanair – built up its network in Europe largely through the use of secondary, or even tertiary, airports.
For example, small airports such as Skavsta and Torp served the Swedish and Norwegian capitals of Stockholm and Oslo respectively, despite being 100km away. Ryanair solved the problem of transporting passengers to and from the cities by hiring local bus companies to coordinate their schedules with the airline's timetables.
Al Ain city has a population of 400,000 and the airport also serves other nearby towns, giving a reasonable pool of potential passengers; and good surface transport links could make the airport attractive for budget travellers heading to Abu Dhabi.
The growing catchment area around Al Ain means there is definite potential for an LCC to operate from the airport, said Al Shamisi. The airport has gained valuable experience in working with one of the existing carriers, Nile Air, he added, which catered both for residents and for tourists heading to and from Egypt.
To meet forecast traffic growth, driven by the growth of the emirate's economy and Al Ain's aerospace industrial activities, plans have already been drawn up for a series of enhancements to the airport.
These include an increase in the sizes of the departure lounge and check-in areas, expansion of a cargo terminal, a new airline in-flight catering facility and a VVIP terminal.
These improvements will be executed when the business need arises: "If we see there's an increase in the potential of attracting traffic and passengers we will definitely expand," said Al Shamisi.

Stay up to date
Subscribe to the free Times Aerospace newsletter and receive the latest content every week. We'll never share your email address.