Al Maktoum International to become a 'cosmic super-port'
Al Maktoum Airport is to be reinvented as an aviation hub that can handle supersonic, hypersonic and even space planes in addition to aircraft. Steve Nichols reports.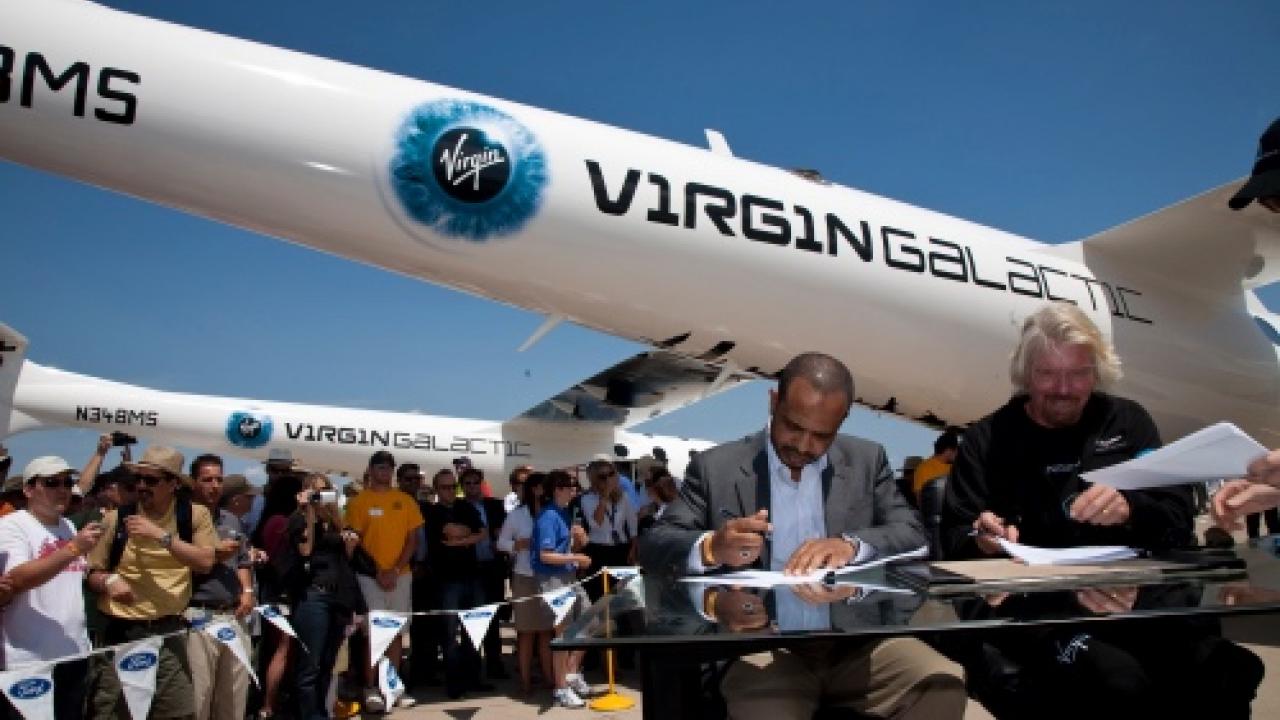 The announcement, made in June, is part of the Dubai 10X initiative, with Dubai Aviation Engineering Projects working on the project in partnership with Dubai Future Foundation (DFF).
This means DWC is to become a "multi-mode super-port" with the hub set to become the region's first spaceport, with the surrounding aviation infrastructure being known as a "cosmotropolis".
It will become the first of its kind in the world to provide an integrated travel outlet for both air and space travel.
According to the Government of Dubai's website, the initiative, part of a total of 26, was approved by His Highness Sheikh Hamdan bin Mohammed bin Rashid Al Maktoum, crown prince of Dubai and chairman of the board of trustees of the DFF.
Khalifa Suhail Al Zaffin, executive chairman of Dubai Aviation Engineering Projects, said: "The advent of new travel technologies, such as supersonic aircraft and space travel, have raised questions about the ability of existing airports to accommodate these modes of travel in an integrated way.
"As the most ambitious country in the field of exploratory space missions, we believe the time is right to develop a new comprehensive plan for an integrated airport that offers both air and space travel."
Al Zaffin added: "The Dubai 10X initiative has helped us make great strides. Dubai has always pioneered change and has a strong track record of innovative projects.
"Our Dubai 10X projects provide real opportunities for us to set new and innovative standards in the aviation industry and add unique value to the passenger experience.
"Dubai Aviation Enterprise Projects has developed a comprehensive project plan to implement its initiatives in partnership with the aviation industry, both local and international. The plan also provides a framework for establishing close partnerships with the UAE Space Agency, the Mohammed Bin Rashid Space Centre (MBRSC) and the Supreme Legislation Committee, in addition to international organisations, agencies and companies."
Al Maktoum Airport was initially planned to have six runways, but this number was reduced to five 4,500 metres (14,800ft) parallel runways in April 2009, with a large passenger complex in the middle.
But this isn't the first time that a spaceport has been envisaged for the UAE.
Back in 2009, Virgin Galactic proposed building one in Abu Dhabi, the home of backer Aabar Investments. The support from Aabar, which is run by the Abu Dhabi Government, was seen as crucial to Virgin Galactic's future success.
Abu Dhabi was set to gain exclusive regional rights, subject to regulatory clearances, to host Virgin Galactic's tourism and scientific research space flights.
At the time of the announcement in 2009, Virgin Galactic's then president, Will Whitehorn, said: "What marked Aabar out as a potential investor was that they were extremely committed to the conceptual use of the system, well beyond the use of space tourism – they understood our business plans for astronaut training and human space science.
"Abu Dhabi indicated that they are very keen to develop a space port with some sort of science park facility around it and that would be a resource for all the emirates to take advantage of, but that is a decision that has not yet been taken."

Stay up to date
Subscribe to the free Times Aerospace newsletter and receive the latest content every week. We'll never share your email address.