Save me a seat...
The Middle East airline market has often been divided by the "haves" and the "have nots" but now a website that acts like eBay for used aircraft seats could solve a problem for smaller, cash-strapped carriers. Victoria Moores has been finding out more.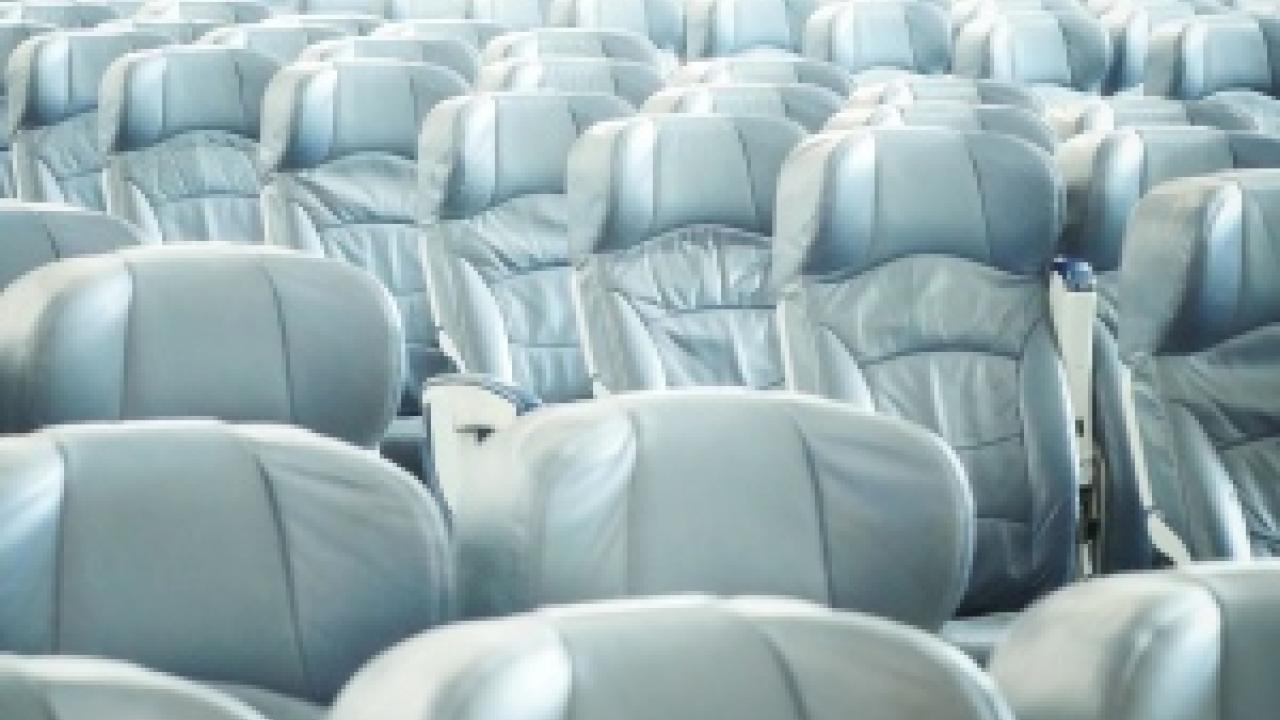 Sooner or later, most airlines want to upgrade their aircraft interiors. But what happens to the old seats?
"They end up as hidden capital in a warehouse," explained Thomas Bulirsch, founder and CEO of aircraft interior remarketing site aviationgate.com.
"If an airline doesn't promote [advertise] the used seats, they can lose their potential value and, instead, become a burden and a cost factor. The longer you keep the seats, the more they cost and one day you could end up having to pay for them to be scrapped. Turning this cost into revenue has to be a good thing."
The aviationgate.com website was created two years ago as a portal for airlines to sell these seats and help set them up with a new home. The team manages the listings and helps arrange seat refurbishment and certifications to get them flying again. There is no fee for listing seats on the website; aviationgate.com only charges a fixed commission once the seat is sold.
"Nobody is really doing the same thing as us. We are in a niche; the concept is quite unique," Bulirsch said. "We want to make this invisible market a bit more visible."
Bulirsch believes the Middle East and African markets have huge potential. "We are just not very well known yet. We have 110 different seat models online, available in a few days in 'as-removed' condition. The price is a lot lower than a new seat; it can sometimes be a lot less than half the cost," he said.
For smaller airlines, high costs and long lead times are not the only issue; it's capturing the attention of the seat manufacturers in the first place. "The big guys focus on larger requirements and economies of scale. A lot of customers in the Middle East and Africa are not a focus area for the big seat original equipment manufacturers (OEMs). They are not willing to deliver low quantities of seats; it's just not possible to go to an OEM for one or two shipsets. For us, scale is not a problem. We are happy to work with lower quantities."
Aviationgate.com lists seats for a wide range of aircraft types, including older models, which could be hard to find elsewhere. It can customise the seats and bring them up to standard by refurbishing them, renewing the covers and fixing or changing plastic parts.
The company is also able to fit in-flight entertainment (IFE) systems, as it removes these and refits them too, with space to overhaul three narrow-body shipsets at once and store seats if needed.
The supply chain is just the seller, the website and the buyer. "We deal with people directly from our office. We don't have middlemen in between making the products a lot more expensive. We have defined processes behind everything. This is not a grey market, or someone unknown selling seats from a warehouse. We have all the traceability documents and certification available to make the process of buying used seats a lot more secure."
Finally, there is that potential revenue stream too. "Lots of airlines use us not only to source seats, but also to sell them. We are constantly looking to buy surplus seats. I would even put that in the category of ancillary revenues," Bulirsch said.

Stay up to date
Subscribe to the free Times Aerospace newsletter and receive the latest content every week. We'll never share your email address.