CTT's fresh approach to dehydration
All aircraft passengers suffer lethargy and dehydration while in flight but now one company has made it a mission to get them to their destinations as refreshed as possible.
Marcelle Nethersole reports.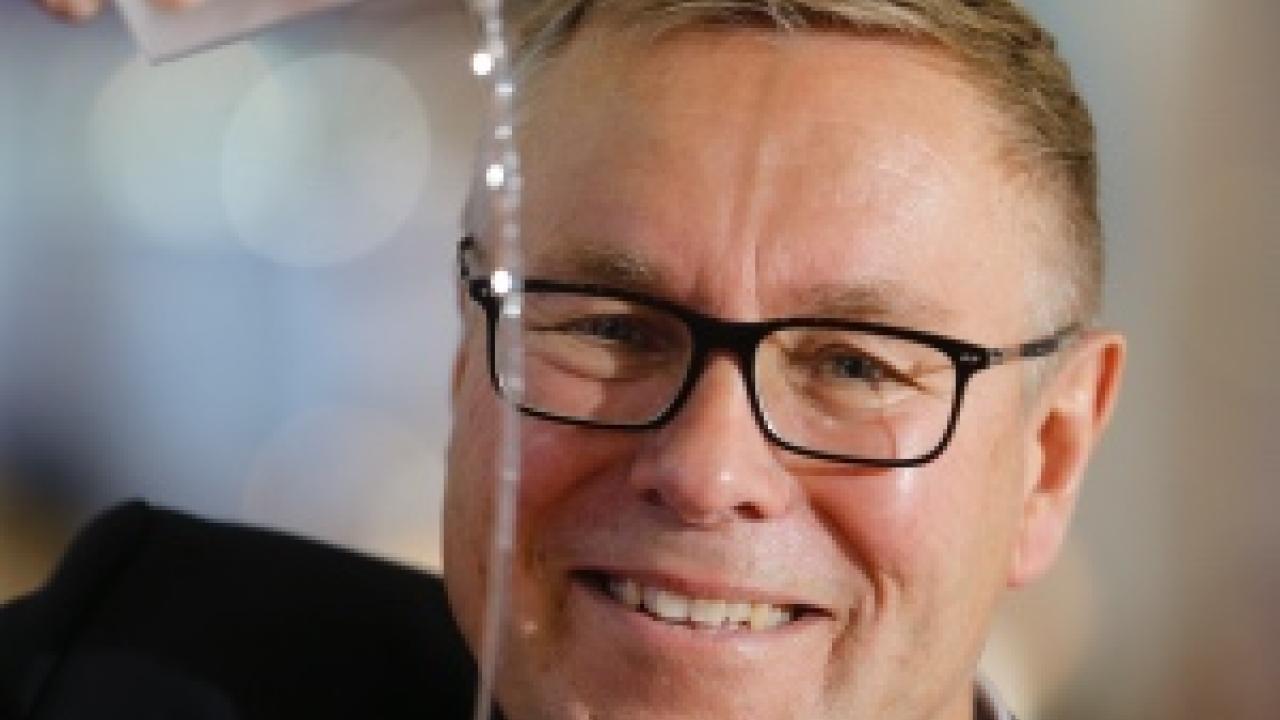 Swedish company CTT Systems (CTT) provides aerospace products for active humidity control in the cabin (humidification) and in the fuselage (non-condensation), as well as de-humidification systems.
"To put in context just how dehydrated you get while flying, the desert and the Arctic have 10% more humidity than in a first or business-class cabin," explained Peter Landquist, the company's VP sales and marketing.
"On a flight, your mucus membranes are affected. Once these are dried out you can suffer a cold. This can be particularly the case towards the front of the cabin. So, when you travel in premium class, you might want to sleep and therefore drink less water and will awaken to feel sluggish. Our humidifiers will help hydration, allowing better sleep and helping people to feel fresh when they wake. Also, humidifiers in premium will reach out to economy class."
Landquist says his company's products solve the 'humidity in balance' in the aircraft for the entire lifetime, providing multi-value for airlines – lowering operational and maintenance costs and improving guest experiences.
"We originally started with humidification for the VIP sector; then we got contracted by Airbus on its A380 for cabin crew rest humidifiers in 2003. This followed with a contract for the B787, which has been very successful for us," said Landquist.
The company also provides its humidifiers on the A350 and the B777X, not just in cabin crew rest areas and the flight deck, but also in premium class.
In long-distance aircraft, there are many temperatures zones. "On average, a person loses 70gms of water an hour," explained Landquist. "The front of the aircraft suffers the driest environment. The paradox is that people who pay the most have the driest environment."
The humidification concept works with water poured into the humidifiers, which is then sprayed over the evaporation pan, allowing pure vapour out in to cabin.
CTT also provides its system to several VVIP customers in the Middle East and Landquist said the company hopes that a Middle East airline will soon select its cabin humidification system as it is "ideal" for the dry region.
"Aircraft in this region are parked in a very warm and dry environment and, as Middle Eastern airlines are pushing the developments of first and business classes to a very high standard, we believe that they will also select cabin humidification to provide the most optimal comfort to their passengers."
The company also has a de-humidification product called the zonal drying system, a method for preventing excess moisture in modern aircraft.
"Our humidification and de-humidification systems work in very different ways, so are not to be confused," said Landquist. "A first indication of a wet plane is foggy windows; the zonal drying system prevents condensation in modern aircraft by combating the root cause, the dew point of the air moving close to the cold aircraft structure. Less condensation means less weight, resulting in significantly lower fuel consumption and emissions. And, in the long term, increased lifetime of aircraft components and insulation."
Landquist added that aircraft cabin humidity during cruise is dependent on how many passengers being carried. The more passengers, the higher the cabin humidity and more fuselage condensation.
"By using the zonal drying systems, the possible weight saving in a A320/B737 series is 250-350kg," added Landquist.
CTT marked its 25 anniversary in February and Landquist said, by its 30th birthday, it hopes to see "a very positive effect of our OEM contracts".
"With the positive response and selection we have had so far with flight deck humidifiers and cabin crew rest it looks very promising," he said. "I believe that in five years' time cabin humidifiers will be highly requested and almost a standard product for long-distance aircraft."

Stay up to date
Subscribe to the free Times Aerospace newsletter and receive the latest content every week. We'll never share your email address.