Triple targets as Tunisair turns to plan B
Three years after taking on the top job at Tunisair, Ilyes Mnakbi tells Martin Rivers the flag-carrier is still struggling to turn the corner.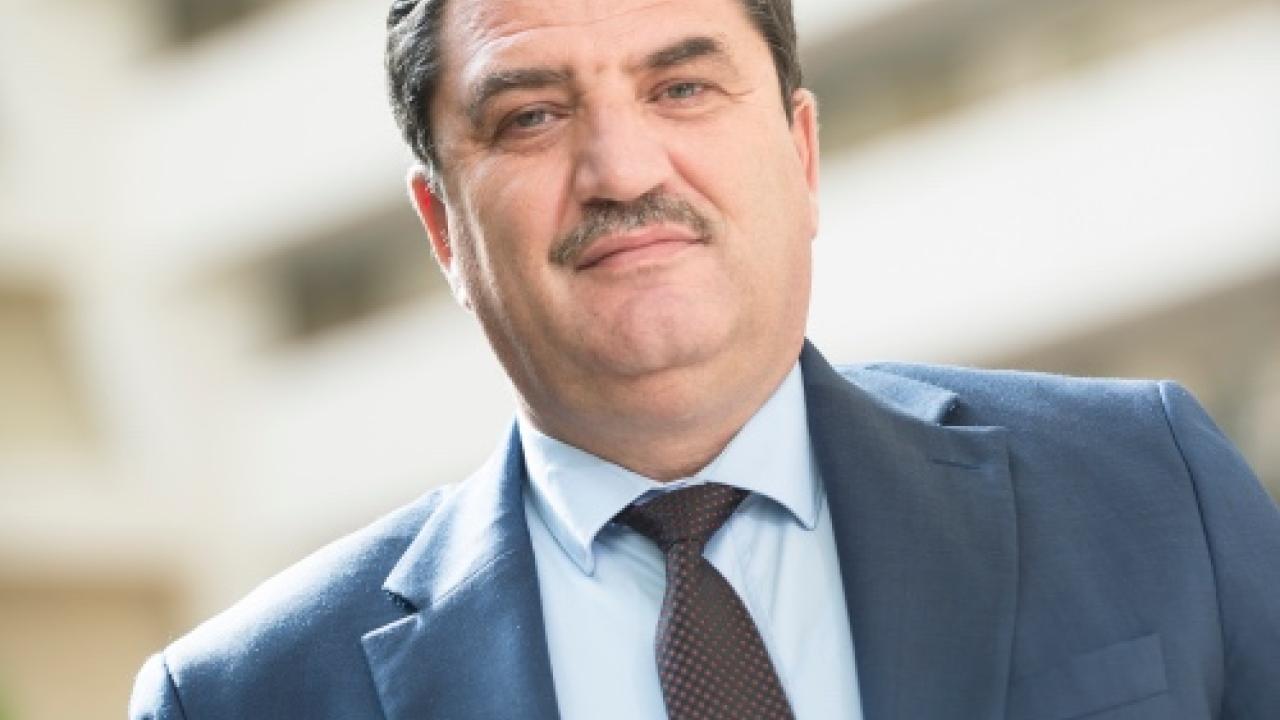 Tunisair is working on a new restructuring plan after its government owner walked away from a proposed overhaul that would have cost $1.3 billion Tunisian dinar ($457 million).

"We will use another plan that doesn't need for us this quantity [of money]," Ilyes Mnakbi, the airline's chief executive, said on the sidelines of an industry conference in Kuwait.

"We will make our own plan – not the government's plan – for restructuring the company. It will be less money than the other one. The government doesn't give us this amount."

Mnakbi provided few details about the revised plan, insisting that management were still weighing up several options. But he reiterated his support for three strategic priorities: fleet renewal; rationalisation of the workforce; and an increased focus on Africa.

Tunisair has signed a sale-and-leaseback agreement for five Airbus A320neos, the chief executive confirmed, with deliveries expected by early 2021. It also plans to dry lease six more current-generation A320s this year.

The existing fleet of 15 A320s, four A319s, two A330s and six Boeing 737-600s, has an average aircraft age of 17 years – explaining the airline's reputation for delays, cancellations and poor on-board product.

Last October, Transport Minister Hichem Ben Ahmed admitted that only 22 of the 27 aircraft were operational.

As well as undermining flight schedules, the ageing fleet has exacted a heavy financial toll by pushing up maintenance costs and forcing management to rely on wet leases. Last summer, the flag-carrier sub-contracted two aircraft from newly resurrected Syphax Airlines, which is based in Sfax, Tunisia's second city.

According to its 2017 financial statements – the most recent on record – the state-owned firm has now accumulated losses of 898 million dinars.

A bloated workforce is, perhaps, the biggest factor affecting performance. In January, Mnakbi announced his intention to remove 4,800 of the company's 7,800 employees. But his ability to push through the crucial reform is in doubt. Earlier efforts to downsize the company by 1,200 employees were blocked by Tunisia's powerful trade unions.

Expansion across Africa is another longstanding priority that has not yet borne fruit. Tunisair currently serves eight overseas points in west Africa and five in north Africa – a fraction of its western European footprint.

Management have been trying to pivot towards their home continent since 2017, when Tunisia finalised an open-skies agreement in principle with the European Union. Khartoum in Sudan, Douala in Cameroon, and N'Djamena in Chad were eyed for route launches two years ago, but none of the services got under way.

Asked for an update on the strategy, Mnakbi would only say that "about another six destinations" in Africa are under review.

Whatever the macroeconomic benefits of open skies, there is little doubt that Tunisair would struggle to hold its own against Europe's budget airlines. Opposition by the flag-carrier has so far stopped the government from setting a date for the ratification of the treaty. When that eventually happens, Tunis, the country's main hub, will be exempt for a period of five years.

The popular resorts of Djerba and Monastir will have no such reprieve, however, so Mnakbi is also evaluating plans for a low-cost subsidiary to defend market share in the leisure segment.

"We don't approve it until now, but we are thinking to make a new strategy for low-cost, for the open skies," he confirmed. "We are waiting for the agreement of the European Union as, until now, they didn't give us this agreement."

The low-cost venture would initially take the form of 737-600s borrowed from the flag-carrier and placed with Tunisair Express, the group's regional operation.

Tunisair Express currently deploys four ATR 72s, including two brand new 72-600s that were delivered late last year. A third 72-600 is expected shortly.

Stay up to date
Subscribe to the free Times Aerospace newsletter and receive the latest content every week. We'll never share your email address.