Title challenge
South Africa's beleaguered state-owned airline, SAA, has appointed Thomas Kgokolo as interim chief executive officer. His task is to prepare the airline for the relaunch of flight operations – now provisionally expected in the third quarter of 2021. Guy Leitch asked how his herculean task is progressing.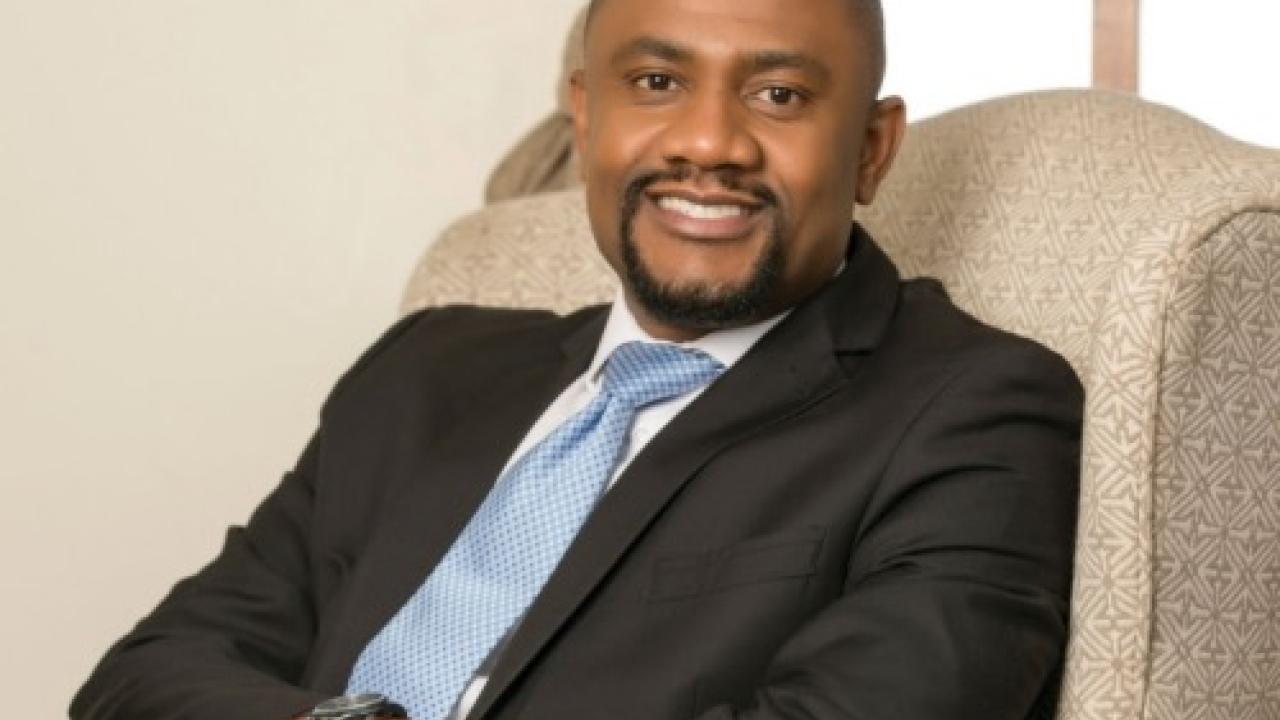 Thomas Kgokolo: "We were once Africa's favourite airline and, with loyal support from our customers, we are optimistic about claiming this title back." Picture: SAA.
A significant challenge for SAA over the past 20 years has been a lack of management continuity. Including interim appointees, the airline has had 20 chief executives in the past 10 years – and Kgokolo is the fifth in the past five.
Is this job not the ultimate 'hospital pass' – a classic poisoned chalice, which will ruin a CEO's career?
Kgokolo has hedged his bets by accepting the job only on an interim basis. "I'm told that this job is career-limiting. But I will apply my experience in business and skills to contribute to the airline's turnaround," he said.
"The success of the new SAA is a reflection on all of us as South Africans, so I am here to rebuild an airline that all South Africans can be proud of.
"SAA is a business, like any other, and I have significant business transformation experience, which will enable me to relaunch the airline."
Kgokolo said the biggest current challenge is the impact of the coronavirus pandemic on the aviation industry. "My main objective is to get SAA back where it belongs – in the skies and flying the South African flag, with the intent of recapturing the hearts of our customers," he said.
His approach is "to stabilise SAA during this transition", so that, when a strategic equity partner (SEP) comes on board, the airline is on a sound footing.
"The closure of borders continues to have a negative impact on the revenue and cash flow of the business. This situation is also making it difficult to plan for a sustainable restart," he explained.
"The aviation industry is not in a good state. However, the long-term sustainability of the airline will be enhanced by a strategic partner. We are optimistic that this presents opportunities for those who have a long-term view and realise the potential that SAA provides."
Kgokolo said his second objective is to prepare the airline for the SEP, which is expected to buy a key shareholding, as well as provide essential funding and skills for the restart of operations. He acknowledged: "This will require a massive amount of work – just in terms of getting the airline back into a regulatory-compliant condition."
One of the key challenges he faces is dealing with the long-running pilots' strike. Some 89% of SAA pilots were members of the SAA Pilots Association (SAAPA) and they have been in a bitter fight with the airline to enforce long-standing employment agreements (the regulating agreement) that the Department of Public Enterprises (DPE) considers opposes the government's transformation agenda.
Kgokolo regards a timely resolution of the deadlock with SAAPA as essential to enable the airline to do proper planning. "The nairline's main interest is for this issue to be resolved speedily, as it negatively affects the conclusion of the business rescue process and the planning for the restart," he said.
A late May Labour Court decision, dismissing an interim relief application by SAAPA preventing SAA from engaging replacement pilots and flight trainers/services during the strike, means the airline can now proceed with its plans for a relaunch.
Kgokolo said: "While we welcome the Labour Court decision, we remain committed to finding a workable solution to end the impasse with SAA pilots. But we are also resolute in pursuing our goal of getting SAA back in the skies in the third quarter. It would be our fervent wish that all staff, including our pilots, as well as passengers, be part of this process."
A further key challenge for Kgokolo, as the SAA group's interim chief executive, is the airline's three loss-making subsidiaries – Mango, SAA Technical, and Air Chefs.
Mango was grounded at the end of April 2021 for the non-payment of fees to the Airports Company of South Africa (ACSA). Kgokolo is apologetic: "We regret that Mango left more than 3,500 passengers stranded when it was grounded. One of my tasks is to support our subsidiaries until they receive the 2.7 billion Rand ($196 million) – Mango's share is approximately R819 million – that has been allocated to them by the government.
"We are concentrating on making sure that we have improved communication with Mango's guests so that we are all clear about the way forward."
At the same time, SAA Technical is reported to be retrenching 1,200 of its 2,000 staff. A key question is whether that will leave enough capacity for the support and maintenance of the SAA and Mango fleets when they relaunch?
Kgokolo said the demand for these companies' services has changed. "They cannot keep doing the same thing while the market has radically changed due to Covid-19. We have to reposition the businesses to align them with the current challenges. But I must emphasise that we regard our employees as significant stakeholders and we are doing everything within our power to safeguard their jobs. Fortunately, we have excellent support from the SAA board and from the DPE, as our shareholder."
SAA's cargo division has also been battling. Due to the worldwide cutback on passenger flights, the lack of belly space in passenger flights for cargo has thrown the airline industry and, in particular, competitor Ethiopian Airlines, a lifeline by operating pure cargo flights.
However, SAA missed this lifeline as it was not flying. Public Enterprises Minister, Pravin Gordhan, has told then South African Parliament in the past that cargo could be a good focus for SAA. Kgokolo agreed, saying: "My approach will be to plan strategically and build on the relationships that the cargo division has made over the years of operating, especially with a number of active partners.
"The intention is not to start a cargo operation only. However, it does provide an opportunity for a restart, building on the experience the airline has in this space."
The next challenge is rebuilding SAA's much-depleted aircraft fleet. During the rescue process, the business rescue practitioners negotiated the return of most aircraft to the lessors, leaving the airline with a few aircraft it owns, most of which are around 20 years old.
The current fleet consists of three A319s, two A320s, one A330-300, four A340-300s and four A340-600s.
The Airbus A340s have out-dated in-flight entertainment and, being four engine 'quads', are fuel inefficient compared to modern twins, such as the A350 and B787.
Kgokolo said: "Negotiations are under way to ensure that SAA has an appropriate fleet for the airline's restart, at affordable cost. We are expecting the role of the SEP to be pertinent in the final fleet configuration."
Despite all these challenges, plus the less tangible need to rebuild staff morale and trust in the brand from its once loyal customers, Kgokolo said: "SAA as a flag-carrier is a tool for nation-building and national identity. More importantly, it is a good instrument for promoting both economic and social development, especially in relation to the tourism industry.
"My immediate action, as interim CEO, is to rebuild trust and identity to the remaining SAA employees, who have gone through a difficult period."
" I intend leading by example and being transparent."
"Since we are a customer-facing entity, it is key to ensure that we have motivated staff. SAA's employees are committed to the course and are resilient. We are planning to re-board our employees first, into an energised and accountable corporate culture, as we get ready to welcome our customers on board our aircraft again. We are all excited to be part of this journey."
Kgokolo acknowledged that SAA has lost much of its pre-Covid market share. "The longer SAA remains on the ground, the more challenging it will be to gain momentum, particularly on regional routes," he pointed out.
"However, I still believe SAA is a good African brand, judging by social media. Our customers want us back for the proudly South African hospitality that only SAA can provide in the market."
"We were once Africa's favourite airline and, with loyal support from our customers, we are optimistic about claiming this title back."
When asked if he would be available for a permanent job as CEO, Kgokolo replied: "My task currently is to get SAA on good ground, so the business attracts the SEP we are looking for. Once I accomplish this, it will be up to the SEP to make permanent appointments. Personally, it has always been my intention to start my PhD and I look forward to being able to do that in the years ahead."
Stay up to date
Subscribe to the free Times Aerospace newsletter and receive the latest content every week. We'll never share your email address.