The MAX is back… but not yet in the Middle East
Boeing's troubled 737 MAX is starting to return to service. Alan Dron looks at what this could mean for airlines, passengers and the aircraft's future?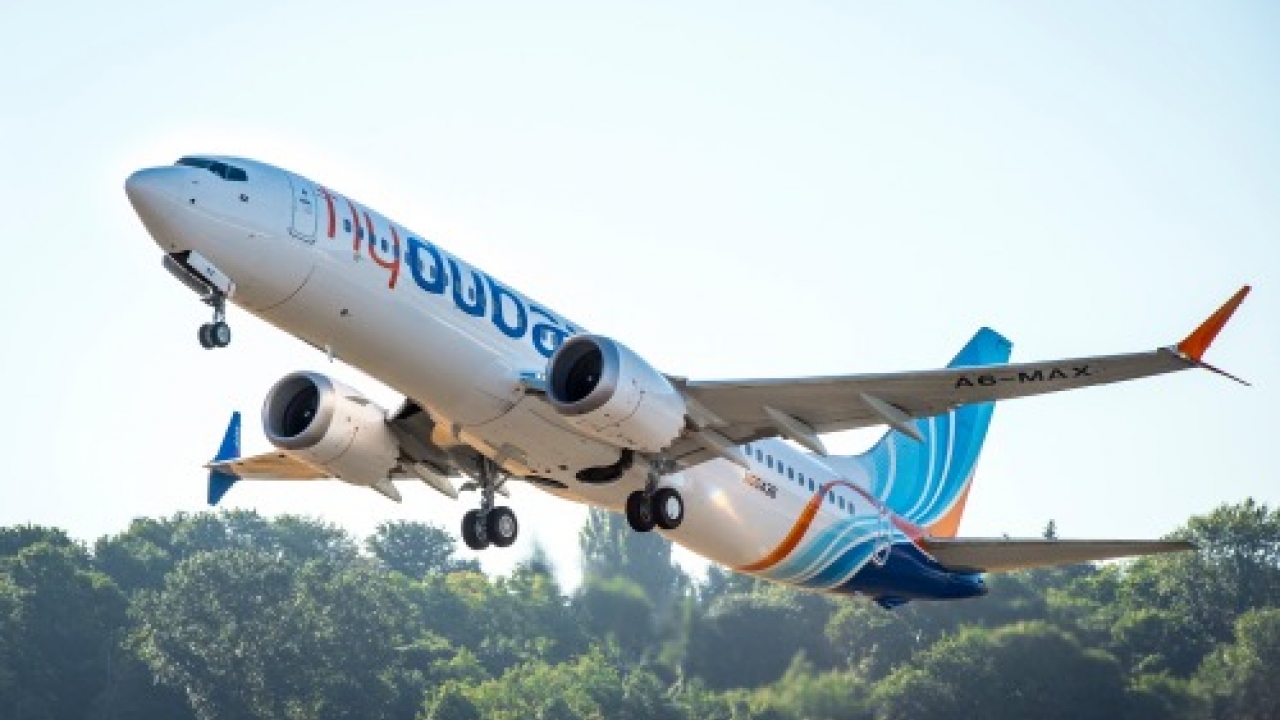 Ready and waiting: Flydubai will be one company particularly keen to see the 737 MAX return to service. Picture: Flydubai.
On December 29, 2020, a Boeing 737 took off from Miami International Airport, landing three hours later at New York La Guardia with 87 passengers on board.
At any other time, such an event would arouse no interest. But this was the first commercial sector flown by the 737 MAX since its return to service was agreed by the US regulator, the Federal Aviation Administration (FAA).
After a 20-month worldwide grounding following two crashes in Indonesia (Lion Air) and Ethiopia (Ethiopian Airlines) that killed 346 people, the aircraft has been cleared to resume revenue flights.
However, some regulatory authorities have still to certify the aircraft as being fit to return to service. The UAE's General Civil Aviation Authority (GCAA), for example, said in mid January that it was "still evaluating the situation".
The resumption of services will bring huge relief to Boeing, which saw its reputation take a significant knock as details emerged over problems with the MAX's maneuvering characteristics augmentation system (MCAS) and the lengths to which some individuals in the company went to cover up its shortcomings.
The MCAS flight control law was designed to enhance the MAX's pitch stability, so that it felt and flew like earlier members of the 737 family. However, a faulty angle of attack (AOA) sensor triggered erroneous inputs to the control system and put both Lion Air and Ethiopian Airlines' aircraft into dives from which their pilots were unable to pull out.
Boeing has now developed a software update for the MCAS to provide added protection if erroneous data is generated. One change has been the addition of a second AOA sensor, so no 'single point of failure' can jeopardise the aircraft.
The flight control system will now compare inputs from both AOA sensors. If they disagree by 5.5 degrees or more with the flaps retracted, MCAS will not activate and an indicator on the flight deck will alert the pilots.
Additionally, MCAS has been modified so that it can never command more stabiliser input than can be counteracted by the flight crew pulling back on the control column.
So, what will this mean for Middle East carriers that operated the MAX before it was grounded?
Several were in the process of having aircraft delivered in March 2019 and these are among the 400 or so parked at airports around the US as Boeing starts working to reduce this backlog.
There remains no clear timeline for Middle Eastern regulators to recertificate the aircraft, or whether, like the European Aviation Safety Agency, they will require modifications to the aircraft over and above those mandated by the FAA.
Dubai-based low-cost carrier, Flydubai, will be among the carriers most anxious to have a recertificated MAX restored to service.
The carrier had 14 MAX 8 and 9s flying in March 2019, the vanguard of an order for 250 that will hugely increase the airline's scale; its existing fleet is based on some 50 earlier-generation 737-800s.
The airline's second tranche of MAXs – 175 ordered in December 2017 at a list price of $27 billion – was the largest single-aisle airliner order in Middle East history.
Another major MAX operator is Turkish Airlines, which has 65 MAX 8s and 10 MAX 9s on order. It had 12 in service when the flight ban started.
Oman Air had five MAX 8s in service, part of an order for 30. Royal Air Maroc is a much smaller operator of the type, with two MAX 8s.
Other Middle East companies have accounted for some of the several hundred MAX cancellations since the grounding began. Saudi low-cost carrier, Flyadeal, planned to take 30 MAX plus 20 options, but was the first operator to cancel, in July 2019, opting instead for the same number of Airbus A320neos.
Kuwaiti lessor, ALAFCO, cancelled 20 MAX 8s in July 2020, while Qatar Airways had taken delivery of five MAX 8s for its associate carrier, Air Italy, as part of an order for 30, but cancelled them after the Sardinia-based airline collapsed.
Qatar's Group CEO, Akbar Al Baker, has urged Boeing to drop the MAX name, saying it is irretrievably damaged.
Stay up to date
Subscribe to the free Times Aerospace newsletter and receive the latest content every week. We'll never share your email address.