Sudan's glimmer of hope
For a decade, Sudan Airways has struggled to maintain services in the face of US sanctions against the African nation. Those sanctions have now been eased, but the airline still faces problems, as deputy general manager, Yasir Timo, explained to Alan Dron.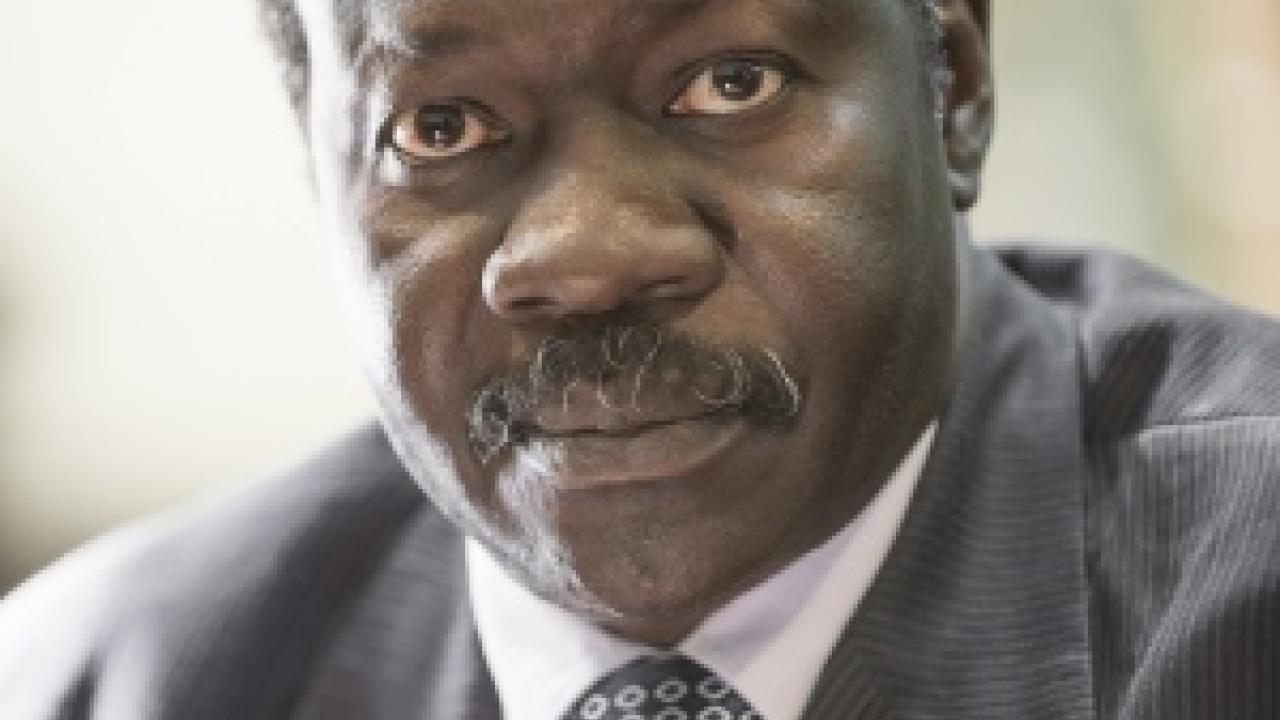 It has been a long, hard road for Sudan's national airline.
After the country was placed on a US sanctions list in 2006 for war crimes against its own people and support for known terrorists, the company found it difficult to source new aircraft, spare parts and all the other services that are required to allow an airline to function.
Struggling to maintain services, it was forced to acquire aircraft wherever possible, with its current fleet consisting of just one Airbus A300-600 and a smaller A320.
Those aircraft fly seven international routes – to Riyadh, Jeddah, Cairo, N'Djamena, Kano, Juba and Asmara – as well as four domestic destinations.
The October 2017 decision to ease sanctions allowed US companies to trade with the African nation once again. However, Sudan remains on the US list of state sponsors of terrorism, which means the airline's equipment situation is unlikely to improve in the near future, explained deputy general manager, Yasir Timo.
The US Government must still grant licences for companies wishing to export a wide range of goods to Sudan.
"It's not easy at all to buy spare parts. It's very difficult, very costly and always takes us a long time to find somebody who can provide us with them," said Timo.
"We still cannot buy aircraft at the moment. This will be the case until we are removed from the list of states sponsoring terrorism."
In the past, the company has used aircraft on operating leases from other Sudanese and foreign companies to maintain services. Today, aircraft are sometimes leased from Sudanese operators such as Badr Airlines and Tarco Air.
There are glimmers of light on the horizon. "After these sanctions have been partly removed we are starting to have contacts with aircraft manufacturers such as Boeing and we hope that we will find a way to get a licence to get new aircraft," said Timo.
"We are doing this through the US embassy in Sudan. We need to come up with a practical lease plan that shows that we are trying to get aircraft only for civil use. The Americans are always afraid of things that can have a dual use, civil and military.
"We'll try to come up with a business plan that they can monitor, so they can be assured that [the aircraft] are for civil use."
The airline is receiving assistance from the US Bureau of Industry and Security (BIS) in the Office of Foreign Assets Control (OFAC). BIS ensures that exporters have the information they need to comply with US export control requirements on commercial goods. "They are trying to help the vendors apply," said Timo.
One possible means of easing the process of finding new aircraft is through aid from Saudi Arabia. Riyadh has offered funding to help improve Sudan's transport sector as a whole and it may provide easy funding terms for Sudan Airways to acquire aircraft, or even donate them. But this route remains unclear and Saudi Arabia would still have to receive a US licence, even to donate aircraft.
When these problems are finally resolved, Sudan Airways is looking at two classes of narrow-body aircraft to renew its fleet – one in the 120 to 140-seat category and a slightly larger type in the 180 to 220-seat bracket. Various models from the Airbus A320 and Boeing 737 families are obvious contenders.
The airline also has an eye to longer-range routes in the future and hopes that the role of Khartoum Airport can be enhanced. "We used to fly to London before and we can connect traffic from northern to southern Africa using Khartoum as a transit point," said Timo.
Like many of the region's carriers, Sudan Airways also foresees a role in carrying pilgrims to Saudi Arabia's holy sites. A Boeing 737-900, for example, would be capable of flying direct from points in west Africa, such as the Malian capital, Bamako, to Jeddah.
For the moment, however, those glimmers of light on the horizon are still rather faint.

Stay up to date
Subscribe to the free Times Aerospace newsletter and receive the latest content every week. We'll never share your email address.