Routes to beat the wildlife smugglers
The illegal trade in wild animals and animal products amounts to around $23 billion a year, much of it operating around the air transport sector. Now, however, the fightback has started, as Anuradha Deenapanray reports.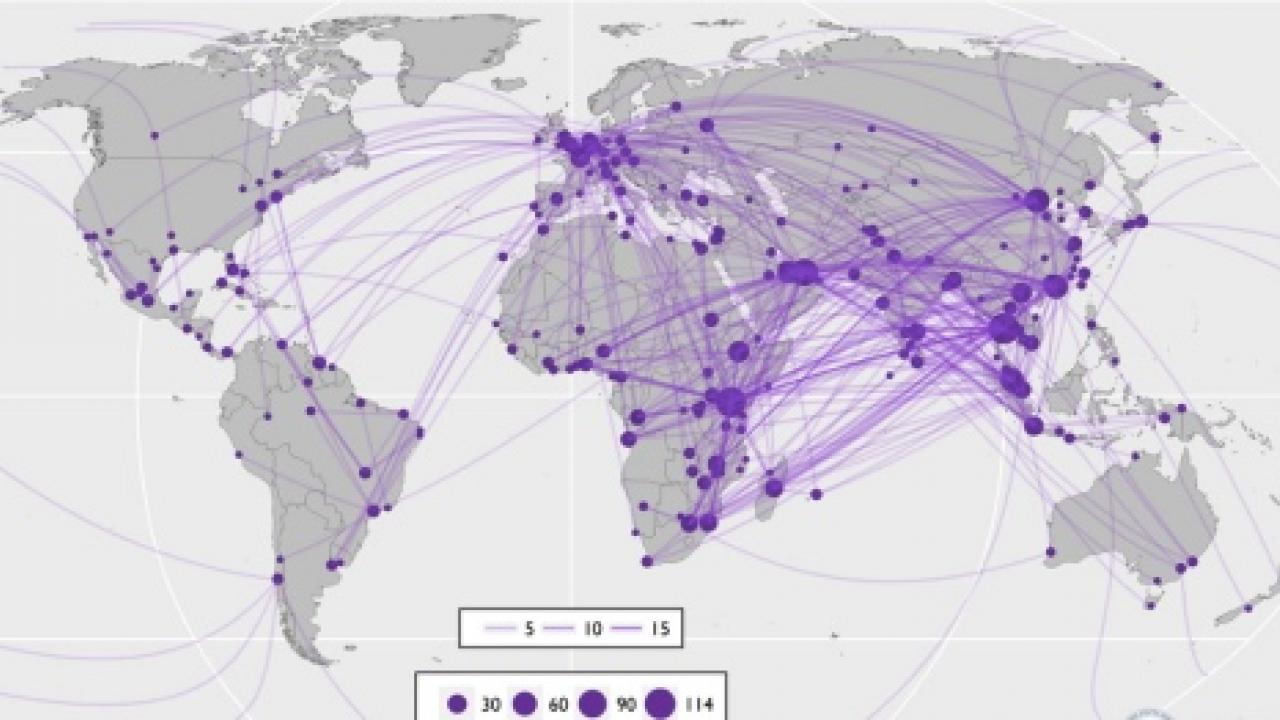 The USAID ROUTES Partnership, an organisation that specialises in disrupting wildlife trafficking, and the Center for Advanced Defense Studies (C4ADS), a non-profit research organisation, have come together to launch the first-ever data dashboard on wildlife trafficking in the air transport sector.
Illegal trafficking is one of the largest threats to the survival of some of the world's most endangered species.
Wildlife and derived products are transported around the world through airports and using airlines and this smuggling, therefore, is a major challenge for the global aviation industry.
The new dashboard enables transport companies, enforcement personnel, government agencies, and stakeholders, to filter and view information on wildlife trafficking incidents in the sector over the past 10 years.
The analysis relies on the C4ADS air seizure database, which features the most comprehensive collection of illegal wildlife trade seizures and includes instances in more than 130 countries.
"Before companies and agencies can take action to combat wildlife trafficking they have to understand how it affects their regions, businesses, and supply chains," explained Patrick Baine, data cell lead at C4ADS. "The ROUTES dashboard makes this first step easier than ever."
Michelle Owen from ROUTES added: "Wildlife traffickers move undetected through airports and airlines around the world every day, draining ecosystems and communities of their natural resources. This dashboard shines a spotlight on their patterns and behaviour, enabling the air transport community to access relevant data that can help prevent these dangerous criminal activities."
ROUTES has recently launched the 'spring into action' initiative, outlining five steps that air transport companies can take to raise awareness and engage stakeholders on this issue.
Since Qatar Airways joined the USAID ROUTES Partnership in October 2017 and signed the United for Wildlife Transport Industry Declaration at Buckingham Palace, London, in March 2016, it has implemented several initiatives to raise employee and passenger awareness, and improve detection.
The Qatari airline is further strengthening its commitment through an industry-leading training programme focused on preventing illegal wildlife trafficking. The e-learning package, developed by the airline to enhance employee awareness on the issue, targets the roles which are most likely to encounter illegal activities.
The training programme aims to familiarise employees with the effects of wildlife crime, the common routes and methods used to smuggle wildlife, and how to report and respond efficiently to these illegal practices. The training package will also be available to customs and security staff at Hamad International Airport (HIA).
According to Qatar Airways Group chief executive, Akbar Al Baker, the new programme marks a significant milestone in its strategic approach to preventing wildlife crime across its network. "Qatar Airways has a zero-tolerance policy towards illegal trade of endangered wildlife and is actively engaged in stopping illegal wildlife transportation in its tracks. We remain committed to providing our staff with the tools they need to combat this illegal activity," stressed Al Baker.
ROUTES Partnership has been instrumental in developing the training programme and the awareness campaign. It has also helped the airline to share intelligence and best practice within the industry.

Stay up to date
Subscribe to the free Times Aerospace newsletter and receive the latest content every week. We'll never share your email address.