Low blows...
Airline passengers in Abu Dhabi stand to benefit as two new low-cost carriers fight it out for their dirhams. But, asks Alan Dron, is there enough business for both companies?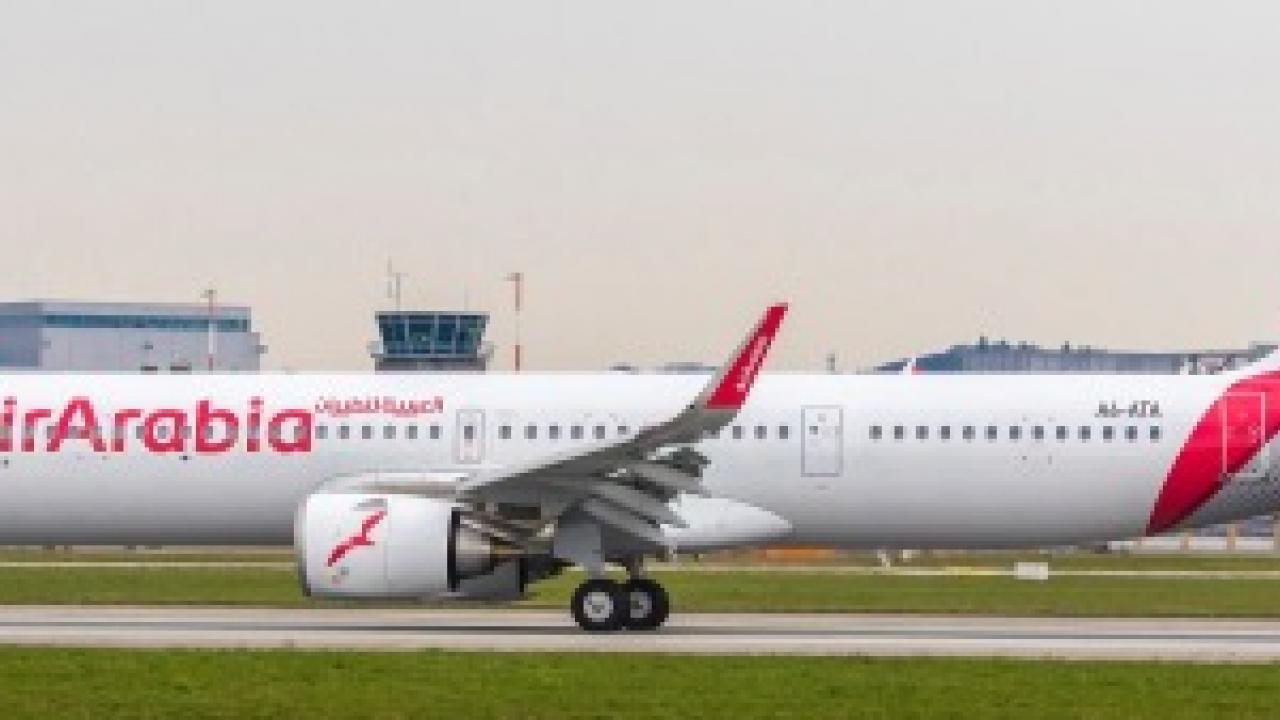 Pictures: Air Arabia and Wizz Air
It promises to be one of the most closely watched developments in Middle East commercial aviation for many years. Two major low-cost carriers (LCCs) are starting operations from Abu Dhabi International Airport, with plans to launch cut-price flights both within the region and beyond.
Air Arabia has joined up with locally based Etihad Airways to form Air Arabia Abu Dhabi (AAAD), while Hungary-based Wizz Air, which has become a major force in central and eastern Europe, is setting up Wizz Air Abu Dhabi (WAAD) in cooperation with Abu Dhabi Developmental Holding Company.
AAAD started services in July, flying to Alexandria and Sohag in Egypt. Since then it has expanded its flights to Cairo, Kabul (Afghanistan) and Dhaka (Bangladesh). It has also been granted permission to start operating to the Uzbek capital, Tashkent.
WAAD, meanwhile, at the time of writing planned to start services on October 16. It would find itself in immediate competition with AAAD to Alexandria, while also beginning flights to Athens (Greece), Kutaisi (Georgia), Larnaca (Cyprus), Odessa (Ukraine) and Yerevan (Armenia).
Air Arabia's link with Etihad at Abu Dhabi is not dissimilar to the situation in neighbouring Dubai, where Emirates Airline has built an increasingly comprehensive strategic partnership with LCC Flydubai – although those two companies have the same owner.
They complement each other, as Flydubai operates to many destinations closer to Dubai than the long-haul-biased Emirates and, increasingly, large numbers of passengers transfer between the two carriers.
Air Arabia declined to detail its plans for its venture with Etihad. A spokesman said it felt unable to comment on markets and routes because of the rapidly changing conditions caused by the coronavirus pandemic.
However, Wizz Air has been on the PR offensive ever since announcing its venture last December. The scale of its ambitions can be judged by the fact that it plans to base up to 100 aircraft in the Gulf by 2035.
It was initially thought that WAAD would tend to operate north and west towards Europe. However, Wizz CEO, József Váradi, has said that it will also be looking at intra-Gulf flights, north Africa and the Indian sub-continent.
Wizz has served Dubai World Central for some years, "gaining experience going further east from Europe", Váradi said.
He described the UAE as a compelling market, with Abu Dhabi keen to expand its aviation sector as part of its plans to diversify from a hydrocarbon-based economy.
He noted that the roughly six-hour range of Wizz's fleet of Airbus A320s and A321s meant that the UAE was at the limit of their range from Europe; setting up a base in the UAE would allow it to greatly expand its area of operations, especially with a UAE air operator's certificate (AOC). WAAD has now been named an official UAE flag-carrier.
However, some analysts have expressed doubts whether there are sufficient passengers in Abu Dhabi for two LCCs to operate profitably, particularly if they become locked into a price war.
Even ultra-low prices will not be sufficient to widen the local pool of prospective passengers, Saj Ahmad, chief analyst at London-based StrategicAero Research, believes.
"No one in their right mind is going to travel two hours from Dubai to catch a flight from Abu Dhabi, just because it's cheaper," he said. "There is even less incentive to come from [the more distant emirates of] Sharjah, Fujairah or Ras Al Khaimah."
Váradi is confident that there is sufficient traffic, for two main reasons. "Abu Dhabi leaks passengers heavily to Dubai and Sharjah," he said. He believes WAAD can reclaim those passengers.
And he believes that, as elsewhere in the Gulf, the presence of LCCs will 'grow the pie', increasing both the overall number of passengers and the number of flights they take. For that reason, he does not believe over-capacity will be a problem. There will also be new passengers in the form of in-bound leisure traffic.
"Competition is good for the market. There are benefits for consumers [and] it's good for airlines. If you compete, you simply become a better airline."
Stay up to date
Subscribe to the free Times Aerospace newsletter and receive the latest content every week. We'll never share your email address.