Inverted Comair
South Africa's Comair had its worst ever year in 2020 – and Covid-19 was just the half of it. Martin Rivers talked to chief executive, Glenn Orsmond, about the beleaguered airline's recovery plan.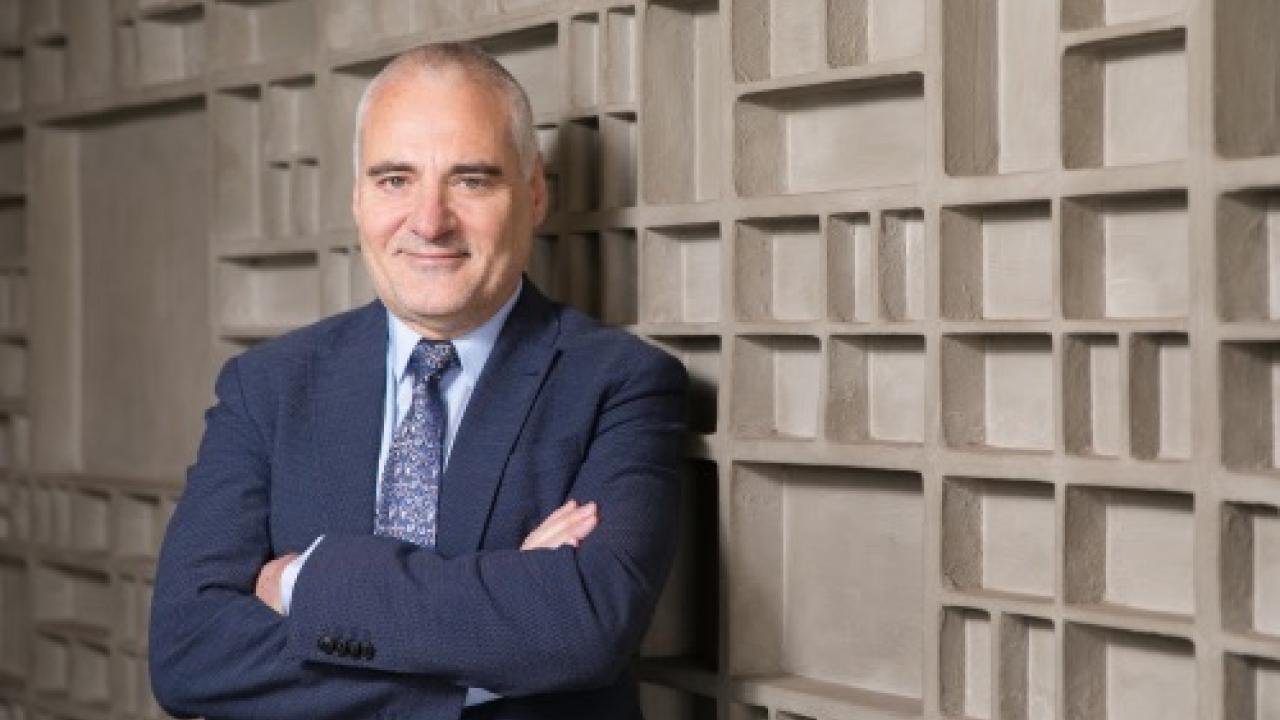 Glenn Orsmond. "Comair had become fat and lazy. It had become complacent." Picture: Comair.
It was only two short years ago that Comair, the privately owned South African airline, chalked up its 73rd year of uninterrupted profitability – an achievement without parallel in the airline industry.
To say that the company fell from grace in 2020 would be a dramatic understatement.
Already on-track for its first ever annual loss, Comair unexpectedly ran out of cash in May and collapsed into bankruptcy protection. Its return to the skies in December was only possible after shareholders agreed to write off 99% of their equity in the insolvent airline.
For chief executive, Glenn Orsmond, there must have been a temptation to blame everything on Covid-19.
He might also have pointed the finger at Boeing, whose bungled launch and subsequent grounding of the 737MAX forced the airline to abandon its fleet renewal programme.
But the industry veteran isn't in the mood for excuses.
"Comair had become fat and lazy. It had become complacent," Orsmond said, issuing a blistering assessment of the legacy left by his predecessor, Erik Venter.
"It had lost its cost advantage in the market; our competitors had much lower costs and were starting to win market share, so it was a cost problem. I think that often happens with really successful organisations over a period of time; success breeds a certain arrogance."
The re-launched airline is sticking with the dual-brand model that served it so well up until last year. Premium flights will still be marketed under a British Airways franchise, while low-cost services will fly under the Kulula name.
Behind the scenes, however, the investment consortium that bailed out Comair with 500 million rand ($35m) has pushed through swingeing reforms to make the business sustainable.
Fixed costs were "almost halved" during a six-month restructuring programme, Orsmond said, with staff numbers falling from about 2,200 to about 1,600.
Most of the cost-cutting was directed at Kulula, which has struggled to hold its own against local rivals FlySafair and Mango, the no-frills subsidiary of South African Airways (SAA), the country's flag-carrier. A third low-cost airline, Lift, also entered the market in December.
"Success in the leisure market is based on being able to charge low fares, and the secret there is to have low operating costs," Orsmond explained.
"That's what we've achieved in this business rescue process. It's provided us protection in order to restructure our cost base. We restructured the cost base significantly down in Kulula in terms of all the big numbers – staff, overheads, maintenance, aircraft leases – and we're now able to offer lower airfares than we were in past."
Demand for Kulula's seats has remained relatively stable in recent years, he insisted, with the influx of competition failing to dent bookings.
"Our problem is that we weren't making money at 80% load factor. So we only had the cost problem in the business, really. We never had a revenue problem."
When it comes to future growth, however, it is the BA brand that Orsmond is most excited about.
Comair became a franchise partner of the UK flag-carrier in 1996, leveraging the reputation of the "world's favourite airline" to attract business travellers across southern Africa. BA's prestige has waned since then, failing to keep pace with the luxurious offerings of its Gulf and Asian rivals. But the brand remains popular in South Africa.
With flag-carrier SAA now facing an uncertain future – its own bankruptcy protection has failed to deliver progress after more than a year – Orsmond sees an opportunity to scoop up more premium traffic.
"In all likelihood, South African Airways will either not re-emerge or it will come back much smaller," he said, predicting a larger role for Mango in the short-haul market as SAA retreats to a handful of intercontinental routes.
"Our strategy is for British Airways to really dominate as the business airline in southern Africa and South Africa. In terms of doing that, there are four key elements we are focused on.
"One is route network, so British Airways will be on all the domestic routes and all the major regional routes.
"Second is frequencies; we are pushing for higher frequencies on the BA brand.
"Thirdly, we are focusing on the product. Our product is superior in terms of on-board catering, lounge access, a whole host of things.
"And then the fourth element is the frequent flyer programme that we have under the BA umbrella."
The strategy began taking shape in March, when Comair extended BA services to a further two domestic routes – Johannesburg-East London and Cape Town-East London.
That gave the brand a presence on all of the main city pairs in South Africa, also including Johannesburg-Cape Town, Johannesburg-Port Elizabeth, Johannesburg-Durban, Cape Town-Durban, Cape Town-Port Elizabeth and Durban-Port Elizabeth.
Kulula also operates in several of those markets, as well as serving the Johannesburg-George sector and using Lanseria International Airport as a secondary base for Johannesburg.
Asked about the Johannesburg-Cape Town trunk route – by far the largest market in South Africa – Orsmond said he envisaged up to 11 BA flights per day when demand recovers, versus seven with the Kulula brand.
He also stressed that the post-pandemic expansion would not be limited to domestic operations.
BA served five international routes from Johannesburg prior to the onset of Covid-19: Harare and Victoria Falls (Zimbabwe), Windhoek (Namibia), Livingstone (Zambia) and Port Louis (Mauritius). Harare was the first sector to be restored in March, but management are not content with simply re-opening their stations.
"We are submitting a lot of applications to the Air Services Licensing Council for further African destinations," Orsmond confirmed. "We have a clear focus on BA, and particularly on creating a network and relying on the strength of the BA brand, which is really a powerful brand in southern Africa."
Lusaka (Zambia), Nairobi (Kenya), Lubumbashi (the Democratic Republic of the Congo) and Dar es Salaam and Zanzibar (Tanzania) are among the points being targeted.
Asked whether the BA brand might seem out-of-place on intra-African routes, he said the results of the decades-old partnership speak for themselves.
"It's a global brand – British Airways – it's not a British brand. And South Africa is really comfortable using global brands. So it's a major strength of our offering."
Beyond the franchise agreement, however, it is worth noting that BA's parent International Airlines Group (IAG) is not party to the consortium that acquired 99% of Comair during the bailout – meaning that BA's pre-existing 11.5% stake in the South African airline has been diluted to about 0.1%.
Turning to the fleet, Orsmond said the number of operational aircraft should reach 25 by July – up from 17 in April (11 BA and six Kulula). But none of them will be MAXes.
Despite placing an order for eight of the next-generation aircraft in 2013, Comair had only received one unit by the time the type was grounded over problems with its flight-control system MCAS – a design flaw that claimed 346 lives in crashes in Indonesia and Ethiopia.
"We only flew it for a week or two, and then the fleet got grounded globally," Orsmond complained.
"Subsequent to that, aircraft two and three were due for delivery but weren't delivered [on-time]. So we are in talks with Boeing about the future of the MAX. We have not made a final decision for now."
Three days after our interview, Comair announced, via an amendment to its business rescue plan, that it intends to cancel the purchase agreement. Honouring the deal, it said, would "result in significant hardship" and pose "a threat to the future viability of the company".
Boeing has not acknowledged the cancellation and still lists seven units for Comair in its order backlog.
Even so, while relations have undoubtedly soured, neither side will want to jeopardise their longstanding partnership. Comair had already made clear in February 2020 that compensation was needed if the order was to be saved.
A bigger concern for Orsmond is ramping up operations with the existing 737 Classic and NG fleet, while dodging the pitfalls that brought the airline to the brink last year.
"We need to avoid distractions right now, and focus on our business," he stressed. "We need to make it lean and mean."
Stay up to date
Subscribe to the free Times Aerospace newsletter and receive the latest content every week. We'll never share your email address.