IATA's new leaders face a turbulent introduction
The International Air Transport Association (IATA) is undergoing changing leadership globally and regionally. Alan Peaford reports on developments that will affect Africa.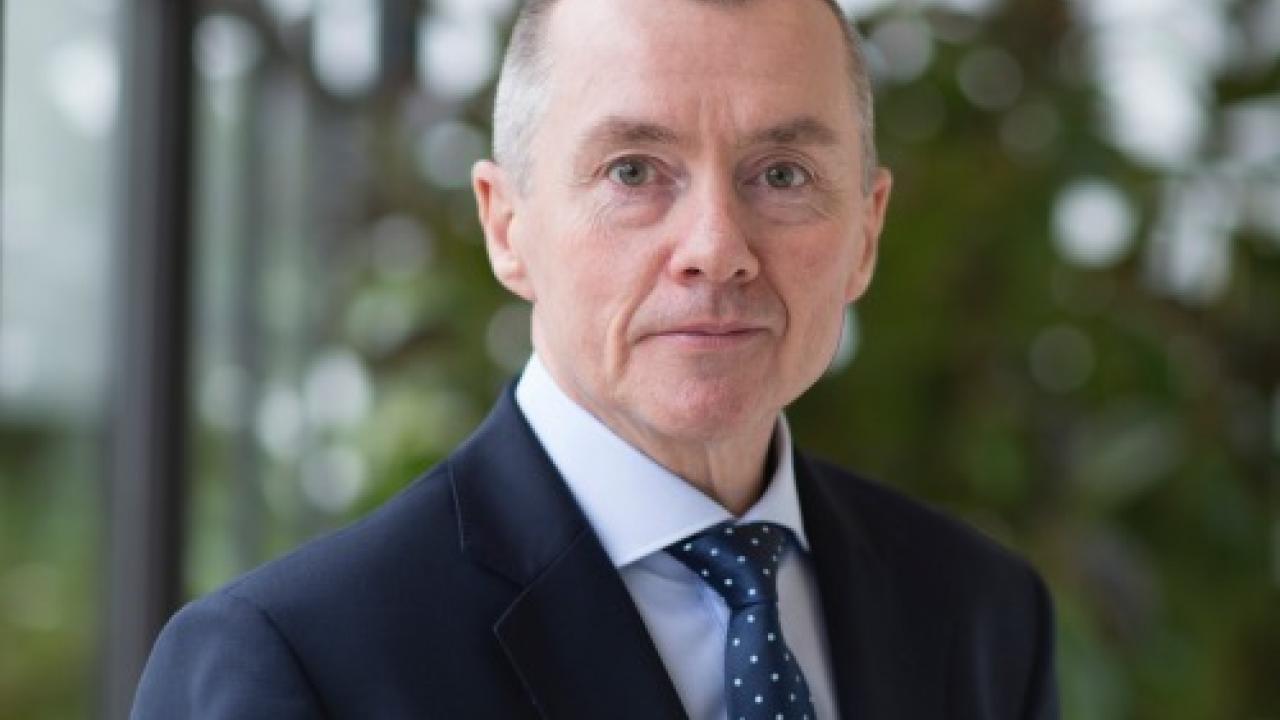 Well known for his frankness: Willie Walsh takes over as chief executive in March. Picture: IATA.
Alexandre De Juniac is a natural diplomat.
Throughout the pandemic the chief executive of IATA, the air transport industry's global association, has held regular briefings outlining the trouble that the airline business is in; the negative effect that failing aviation has on national economies; and pointing the finger toward governments in increasingly stiffer diplomatic language in his appeals for support.
By the time of November's annual general assembly (AGA) held, not in Amsterdam as previously planned, but across the internet, De Juniac's patience was wearing increasingly thin. "The aviation industry is in crisis. Why else would the leaders of the industry that brings people together be meeting virtually?" he asked.
Speaking to his membership of airline leaders, the industry and the media, he shared the grim statistics:
• International passenger travel is down 89%. Domestic by 43%;
• With just 1.8 billion people expected to travel this year, the industry is back at 2003 levels;
• Cargo is the one bright spot. But, with volumes 8% below 2019 it's hardly good news.
"As leaders of the global air transport industry, you know the pain first-hand," he said. "The toll on finances has been devastating. And our thoughts are with the hundreds of thousands of aviation workers who have lost their jobs."
Throughout the pandemic, IATA has claimed the toll could affect 46 million jobs across the aviation-related travel and tourism board. "But this is no time for despair. Today is a call to action. The freedom to fly is essential. And the top priority of your association is restoring it," he said.
However, De Juniac is stepping down and former BA and IAG chief, Willie Walsh, will take control in March. A former pilot, Walsh is well known for his frankness.
"My style will be different to what has gone before. I, too, am a businessman. I, too, understand how governments operate but I am even more unhappy and more critical of how they get things done or, more importantly, in many cases how they have failed to get things done," Walsh warned the audience
"I have spent more than 40 years in this business. About half of them were at the pointy end, as a pilot, and the other half at the blunt end as a CEO. I know what it takes to succeed. In those 40 years, I have seen first-hand the numerous challenges and significant crises that we have faced and that we have overcome. I have a passion for this industry and a passion for IATA. We need, more than ever, an effective industry body to serve and represent our interests."
There are changes, too, for Africa. It had been widely reported that Muhamad Al Bakri would be leaving his role as vice-president for Africa and the Middle East to take on a new post within IATA.
His successor has been named as Kamil Al-Awadhi, who was CEO of Kuwait Airways, a responsibility he held from November 2018 through August 2020.
That capped a 31-year career at the Gulf airline, during which his positions included deputy CEO and chief operating officer. He also held several positions in the areas of safety, security, quality management and enterprise resource planning.
He faces a tough task.
On the sidelines of the AGA, Al Bakri briefed the alarming position in which African airlines find themselves, looking particularly vulnerable due to the devastating impact of the coronavirus pandemic.
In explaining the region's worse outlook, Al Bakri said African airlines had received little government support during the crisis, and also warned that the "relative lack of cold chain facilities" could delay the distribution of vaccines, meaning Africa is expected to experience a delayed recovery in financial performance.
He said these problems added to the pre-pandemic challenges for the African market, which has proven a stubborn environment for airlines seeking to make inroads and money, amid fragmented connectivity and a complex regulatory system.
"The priority to revive aviation is clear and there is no time to waste," Al-Awadhi said. "We must help governments to re-open borders without quarantine and we need to ensure that the industry is ready to safely scale-up operations and implement the global standards that will keep passenger and crew safe during the pandemic and beyond."
Stay up to date
Subscribe to the free Times Aerospace newsletter and receive the latest content every week. We'll never share your email address.