How Yemenia flies in the face of war
For four years, Yemen Airways has attempted to keep services running during the country's civil war. The company's chairman, Ahmed Masood Alwani, explains how.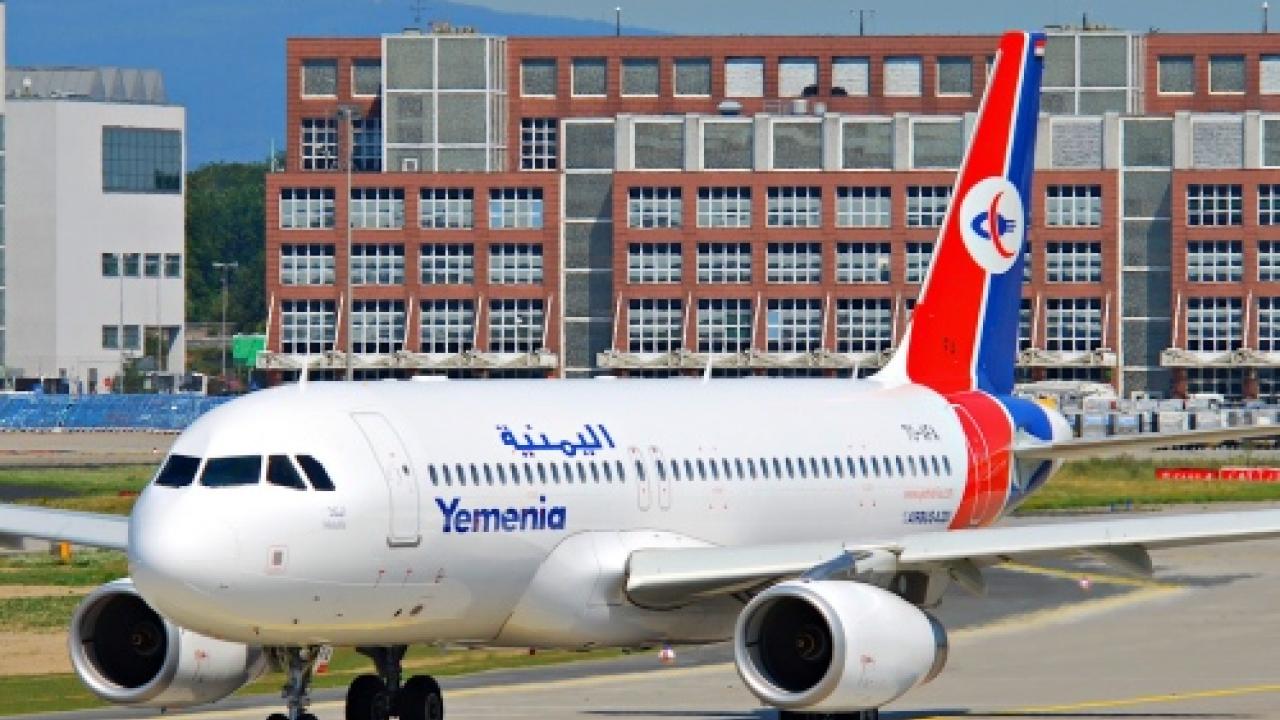 "We have a lot of problems, but we're OK." So says Yemen Airways' chairman, Captain Ahmed Masood Alwani when asked how his company has coped with more than four years of strife in its homeland.
The war has raged over the entire country, making it impossible at times for the country's airline to fly from the capital, Sana'a and the southern commercial centre of Aden.
At present, Yemen Airways has five aircraft in its inventory, "but two are old-generation Airbus A310s that are difficult to maintain because of spares etc., so they are grounded", said Alwani. One is parked in Aden, the other in Cairo: "We have to phase them out this year." The three operational aircraft are A320s.
Remarkably, given the ferocity of the fighting over the past four years, none of the airline's fleet has been damaged by military action. This is partly due to the fact that the company has moved its main operating bases to Cairo and Amman, rather than keeping the aircraft in Yemen.
"However, Aden airport was severely damaged by fighting and at one point was closed for three months, with our ground equipment heavily damaged."
Yemen Airways continues to operate daily flights to Aden from the Egyptian capital and three times weekly from Amman. It also operates five times a week between Aden and Jeddah, as well as fortnightly to Riyadh and Khartoum, as well as weekly to Mumbai. Additionally, it operates daily from the central Yemeni city of Seiyun to Cairo, as well as twice weekly to Jeddah and weekly to Amman. Many passengers, especially those flying to Cairo and Mumbai, are travelling for medical treatment. Others simply want to get out of Yemen for a while, to have a break from the tension. And, with large numbers of Yemenis resident elsewhere in the Gulf and the US, there is a constant flow of people visiting family in their native country.
Providing services into Yemen is made more difficult as the company does not have a fixed schedule. Its operations depend on permission given to it on a daily basis. Services in and out of Yemen are limited to a 10-hour daily window, between 06.00 and 16.00.
Yemen Airways can sometimes obtain extensions to this window, but it makes operating a schedule extremely difficult.
Keeping the airline flying has been entirely due to the efforts of staff and their sense of duty in maintaining links to the outside world, said Alwani: "As Yemen Airways, we are working for the Yemeni people."
No other airline has been willing to take the risk of flying into Yemen during the conflict. This means that the carrier's staff have felt the weight of responsibility in keeping open links to the outside world.
"We accept the risk and continue," said Alwani. "We accept the risk and the benefit of the risk."
The continuing conflict makes it difficult for the airline to renew its fleet. It has an agreement with Airbus for 10 A320s; it has taken two, but the remaining eight are outstanding.
"We have an agreement with Airbus, but with this war we cannot commit ourselves to continue. We can't finance new aircraft," said the chairman. Instead, Yemen Airways is looking at the used aircraft market and plans to acquire another A320.
Keeping the existing fleet in the air would be even more difficult if the company did not have a pool agreement for spares with the German airline, Lufthansa.
Alwani and his team can only hope that a peace agreement will be signed soon. Until then, they will ensure that Yemen Airways remains a lifeline to the outside world.

Stay up to date
Subscribe to the free Times Aerospace newsletter and receive the latest content every week. We'll never share your email address.