CVA growth may hinge on intercontinental gateway
Linking four continents through its hub offshore from west Africa remains Cabo Verde Airlines' target as it emerges from Covid-19 shutdown.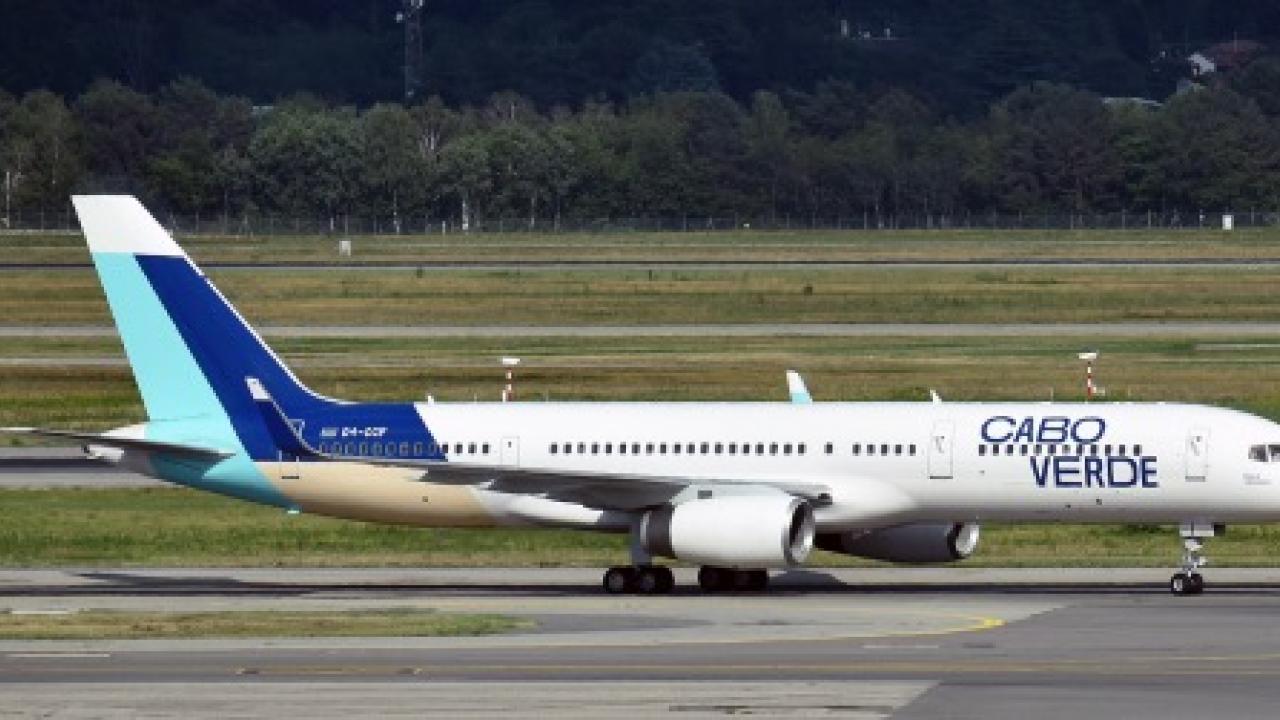 Out of hibernation: Cabo Verde Airlines' Boeing 757s were stored in the US during the pandemic shutdown. Picture: Wikimedia Commons.
Like most carriers, Cabo Verde Airlines (CVA) has been battered by the global pandemic.
The Cabo Verde Government closed the archipelago's borders in March 2020 and, apart from repatriation flights for around four months after that date, CVA was effectively grounded.
The borders reopened in October, but international restrictions have meant that flights worldwide remain a fraction of normal.
Loftleidir Cabo Verde, a subsidiary of charter and ACMI (wet lease) specialist Loftleidir Icelandic, acquired a majority stake in CVA in 2019, some two years after it won a management contract for the small carrier.
Currently, Loftleidir Cabo Verde holds 51% of the airline, with the government taking 39% and the other 10% held by employees, local investors, and Cabo Verdeans overseas.
CEO, Erlendur Svavarsson, said that CVA's first year under Loftleidir Cabo Verde had seen a significant increase in passenger numbers, but that progress had halted with the onset of the pandemic.
However, its aim remains to establish a hub linking Europe, Africa, and North and South America, through Amilcar Cabral International Airport on Sal Island. "Connecting four continents is the mission."
With this in mind, the country's government has made the first move to allow CVA to access new funding sources to allow it to recover.
In March, it issued a sovereign guarantee for €4 million ($4.8 million) that will allow CVA to access funding from the country's commercial banks.
This initial infusion of money was welcome, Svavarsson said, but was only a first step in refinancing the airline. There were still conversations to be had with commercial creditors and others in order to fulfil all the conditions to get the airline up and running.
The aim, he added, was to obtain both debt and equity financing and to attract new investors. "We expect, in the coming weeks, to roll out more of the plan and to bring in additional financing."
CVA's fleet consists of three Boeing 757-200s, but Svavarsson said: "We anticipate, in line with the business plan, we will have to scale down that fleet, initially to perhaps two aircraft."
CVA's aircraft were moved to long-term storage at Opa Locka, Florida, last June, although the first emerged from hibernation in early March.
Svavarsson added, the 757 remains firmly in CVA's plans: "It's a fantastic aircraft for long, thin routes." Flights to Paris, Milan and Rome took around six hours, Boston more than seven, and the aircraft was ideal for such sectors.
"Looking into the future, there are some new and interesting models out there that might fit the bill, but that's something we would have to look at."
Candidates for a 757 replacement could be the longer-range versions of the Airbus A321neo, or even the smaller Airbus A220, he suggested: "It's a wonderful machine that can do fairly long sectors and there's a plan to extend the range of that aircraft even further.
"You need a smaller passenger load than you do for the [A321]LR or the 757, so that would fit very well with our strategy of expanding into west Africa."
Africa is a major potential market for CVA, especially under the liberalised air regime envisaged by the Yamoussoukro Decision, the 1999 pact by 44 African Union nations to allow 'open skies' agreements between them.
The decision became binding in 2002 but its implementation has, for years, been delayed by reluctance among many African countries to open up their markets to international competition.
In 2018, in another attempt to implement the Yamoussoukro Decision, the single African air transport market (SAATM) was launched.
So far, 34 countries have agreed to the SAATM but only 10 (Benin, Burkina Faso, Cabo Verde, Gambia, Ghana, Mozambique, Niger, Republic of Congo, Rwanda and Togo) have fully implemented it.
"We have so far under-utilised the opportunities built into the Yamoussoukro Decision, as well as the Lusophone [Portuguese-speaking] countries," said Svavarsson. "We would use the Yamoussoukro Decision to fit into our hub on Sal Island for long-haul connections to South America."
Stay up to date
Subscribe to the free Times Aerospace newsletter and receive the latest content every week. We'll never share your email address.