Casablanca site brings new Spirit to Morocco
Bombardier's Casablanca site was one of the assets acquired when Spirit AeroSystems swooped in to buy parts of the Canadian company's aerostructures and aftermarket services business in October.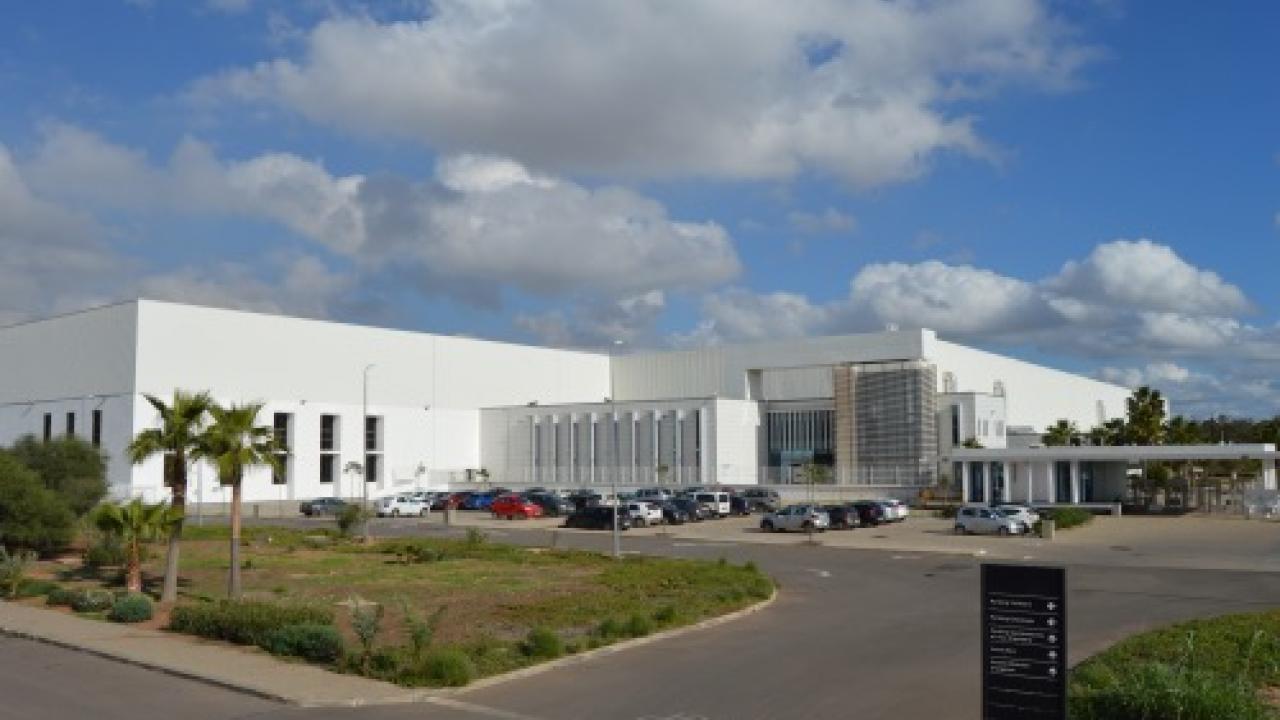 World-class: The Casablanca facility is key to delivering competitive costs. Picture: Spirit AeroSystems.
Moroccan authorities had been working with Spirit AeroSystems for about a year before the US company announced it had bought the Casablanca site. Also included in the deal was Bombardier's Belfast (known as Short Brothers) and Dallas plants. Vincent Chappard looks at why this is a good deal for Morocco.
According to Moulay Hafid Elalamy, Morocco's minister of industry, trade and green and digital economy, this new agreement is a good omen for the future and strengthens the attractiveness of the aeronautical ecosystem set up in the country – particularly after the pounding it had taken in the wake of the coronavirus pandemic.
The Bombardier acquisition is highly strategic to Spirit's plans in terms of growing Airbus content (work package for the A220 wing manufacturing processes), technologies (advanced composites), and regional business jet platforms. It will also double the company's global world-class aftermarket services business.
"With the Casablanca site acquisition, Spirit becomes a much bigger player in the business and regional jets market," said a spokesperson for the Wichita, Kansas-based company. "It is a world-class facility and it is key to delivering competitive costs for us."
"Morocco offers internationally competitive manufacturing costs, as well as low shipping and transportation costs. "
Work currently being carried out at the Casablanca facility includes wing components and nacelles for Bombardier's CRJ regional aircraft; fuselage, fuel cell and emergency doors for the Bombardier Learjet 70/75; and floors, doors, and minor sub-assemblies for Bombardier Challenger 350/605 and Global 5000/6000 aircraft. The site is also certified to provide maintenance, repair and overhaul (MRO) services.
"The Moroccan aerospace industry is solidly rooted in the global value chain and it is booming," added the spokesperson. "Our presence in Morocco will enable us to develop and expand our manufacturing capacity and capabilities and improve our competitiveness for structural aircraft components."
This is good news for the Group of Moroccan Aeronautics and Space Industries (GIMAS), as the air transport segment has been severely affected by the Covid-19 pandemic.
Before the coronavirus outbreak, the Moroccan aeronautical and space industry had recorded a growth of more than 20% over two consecutive years. It had in excess of 140 companies in the aerospace sector, 17,500 qualified jobs, including 42% women, and a local integration rate of 38%.
The export turnover in 2019 was $1.9 billion and the initial goal had been to reach $2.6 billion in 2021.
However, the coronavirus crisis hit hard. By the end of September last year, there had been a 23% drop in aeronautical activities, with around 10% of jobs cut. It is estimated that getting back to pre-Covid levels could take until 2023.
According to GIMAS president, Karim Cheikh, Morocco's aviation industry is more resilient than other regions. "We have put in place a recovery plan, which consists primarily of safeguarding jobs and orienting our activities more towards new professions, with an emphasis on innovation, research and development, and technologies linked to Industry 4.0. Digital transformation is at the heart of our strategy."
As a proactive way to bounce back quickly during the upturn, GIMAS has set up a training programme within the Institute for Aeronautical Sector Employment (IMA) to provide new qualifications or strengthen technical skills for personnel who have lost their jobs.
GIMAS is also targeting new markets in Germany, the UK and North America.
Stay up to date
Subscribe to the free Times Aerospace newsletter and receive the latest content every week. We'll never share your email address.