Another boost for the MEA fleet
Despite a brutal civil war raging just over 80km from its home base of Beirut, Lebanon's national airline continues to carve out a profitable path. Alan Dron reports.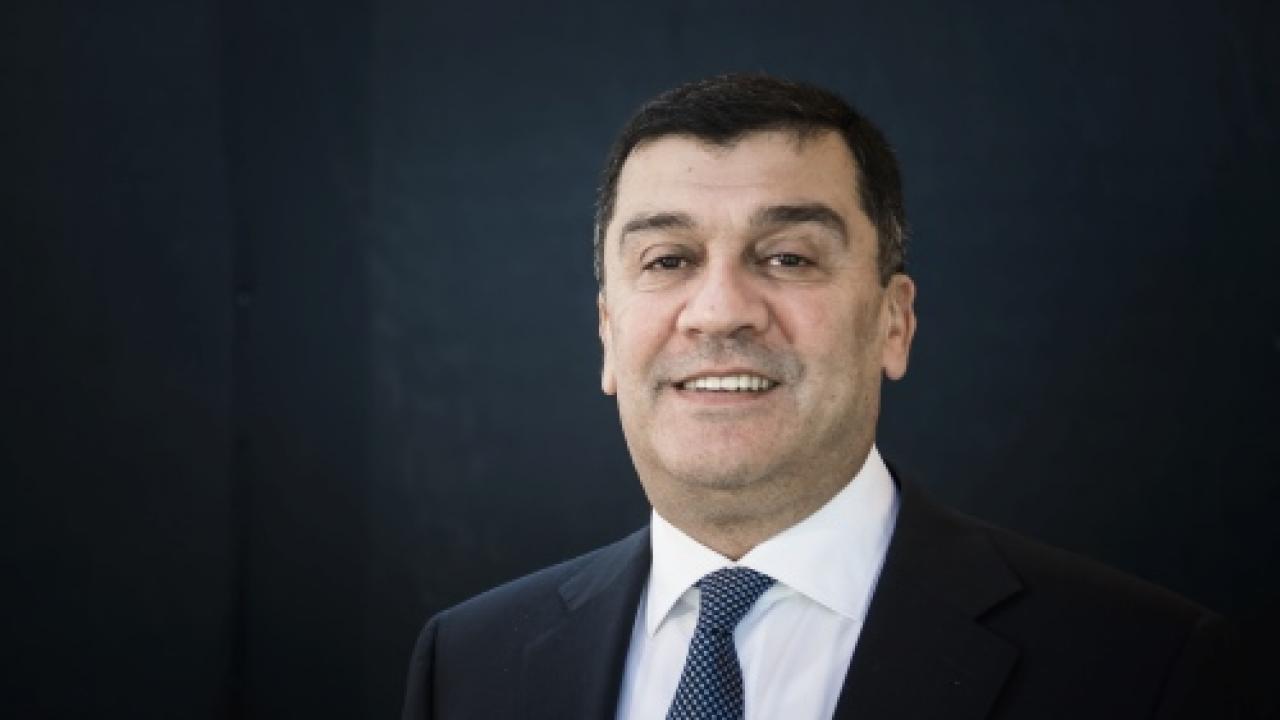 Middle East Airlines (MEA) has completed its fleet renewal plans with the decision to acquire four new aircraft for its long-haul services, replacing its current Airbus A330-200s.
Two of the new aircraft will arrive in 2019, with the second pair in 2020.
MEA currently has a fleet of five A330-200s, plus two A321s and 13 A320s.
The long-haul choice follows on from 2016's decision to amend a 2012 order for 10 Airbus A320-family aircraft from an even split between the A320neo and A321neo to opting to take the entire order as the larger model. Five will arrive in 2019, with the remainder the following year.
The two equipment decisions were made to allow MEA to continue its policy of keeping fleet age down, said the airline's chairman and director-general, Mohamad El-Hout.
"We have a policy at MEA to not keep any plane longer than 10 to 12 years, maximum. We like to keep the average age to six or seven years, in order to compete with the rich Gulf carriers."
The decision to opt for the A321neo was taken following Airbus' revised design for the aircraft's fuselage. The current A321ceo typically accommodates 185 passengers in a two-class configuration (16 in business class and 169 in economy), with a maximum capacity of 220 in a single-class, high-density layout for charter airlines or low-cost carriers.
From 2018, however, an optimised use of cabin space, increased exit limits and a new cabin door configuration, will enable new standard capacities for the A321neo of 206 in a two-class configuration and 240 passengers in high-density.
Under this Airbus cabin flex (ACF) concept, the manufacturer is offering a new, optional exit-door configuration in which door 2 is removed and replaced by a double-overwing exit. Door 3 is moved aft. Among other benefits, this allows a larger premium cabin to be installed.
"The change they've made with the exit doors gives the plane a lot of flexibility," said El-Hout. "As long as we have a large business-class cabin for our passengers, it suits us."
Improved fuel economy was the second major factor behind the switch to the larger A321neo, he said: "The saving on fuel on the A321neo is much greater than on the A320." That improved fuel consumption also gives the aircraft outstanding range capabilities.
MEA's current A321s have a two-cabin layout seating 31 in business-class and 118 in economy – 149 in all. The new cabin on the A321neo will allow that to be increased to 160.
However, the A320 will continue to play a significant role for MEA, said El-Hout. "We'll keep the A320ceo that we have. We have options for eight [A320 family] aircraft and if we exercise those, we'll go for the A320neo."
If that deal goes ahead, by early in the next decade MEA will have a fleet of four of new aircraft, six to eight A320s and the 10 A321s.
Meanwhile, Syria's brutal civil war continues to rage just 50 miles (80km) from Beirut and many airlines detour round Syrian airspace. However, El-Hout said this had never been a problem for MEA.
The carrier conducted a major risk assessment around five years ago, looking at what weapons the opposing sides possessed, took advice from Lebanese governmental, security and intelligence bodies "and we didn't see any risk in over-flying. I don't know why other carriers have stopped flying over Syria."
However, one problem MEA does face is the difficulty of repatriating currency from several nations on its route network. It has decided to cease services to Khartoum until Sudan allows foreign currency to be taken out of the country and provides a reasonable exchange rate. MEA faces similar problems in both Nigeria and Egypt.
Despite such problems, MEA has announced a profit every year since 2002 and looks set to continue to do so.

Stay up to date
Subscribe to the free Times Aerospace newsletter and receive the latest content every week. We'll never share your email address.