Aberdairing to do…
While many African aviation businesses were grounded during the pandemic outbreak, one Kenyan airline was taking time out to restructure and revise its strategy for growth. It has now come out of the blocks with action rather than words, as Alan Peaford discovers.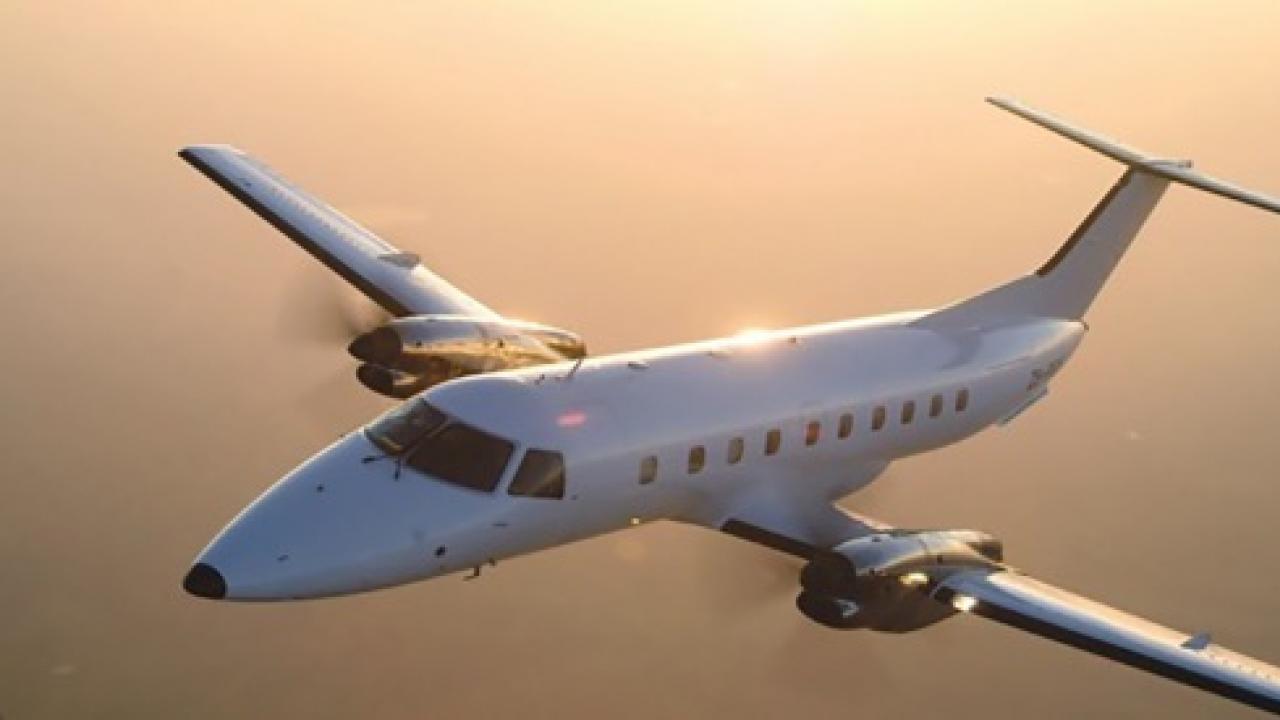 Aberdair's workhorses: the Embraer 120 Brasilias will make way for De Havilland Dash 8 replacements. Picture: Aberdair Aviation.
Kenyan wet lease (ACMI) operator, Aberdair Aviation, is to re-fleet following a restructuring, which will extend its multi-air operator's certificate (AOC) business model.
With almost 20 years of operational experience, Aberdair took advantage of the dual disruptions of the Covid pandemic and internal Kenyan issues, to review its business model.
Adrian Wilcox, CEO of the Wilson Airport-headquartered airline, is now outlining plans that will see the company add to its Kenya and Ghana AOCs with a new one for a base in the Democratic Republic of Congo (DRC).
The airline is also looking to step up its government sector contract work with a move into providing special missions aircraft.
"We're looking to be more focused on this sector moving forward, specifically, the special missions," said Wilcox.
"We see that we can differentiate ourselves with our capability to provide special mission – primarily intelligence, surveillance, and reconnaissance (ISR) – operating unique aircraft types with capabilities that enable us to support sticky contracts on a multiple-year basis, and which have a better yield than other contracts, where the margins have been eroded by virtue of the competition."
Aberdair will be looking at DA42 and DA62 special mission aircraft, he added.
The mainstay business in the resources sector – covering oil and gas and mining demands – as well as humanitarian, will also see additions to the fleet.
Wilcox said the company would be acquiring Dash 8 aircraft to replace its Embraer 120s, which he added, had served Aberdair well.
"We're looking to be adding our first, probably a Dash 8-300 and Dash 8, either -200 or -100, within the next three months," he explained.
Aberdair has been restructuring over the past year and, following some strategic decisions, it will be leading its fixed-wing operations through a Ghanaian AOC, with a focus on rotary operations for its Kenyan AOC.
Wilcox said that rotary acquisitions could also follow.
"On the rotary fleet out of Kenya, we started with the H125, the B3 and the Squirrel, which is tried-and-tested across Africa and a fantastic format in terms of multi-mission single-engine helicopter operations. Then we will be moving up to the BK117 during the course of 2021, which will give us multi-engine capability and instrument flight rules (IFR) capability," he said
Wilcox said he was excited by the AOC and prospects for the DRC business.
With DRC not having restrictions on foreign ownership, Aberdair is the majority shareholder in the new operation with, what Wilcox describes as "very valuable and productive local partners".
He added: "We see DRC, and our new office in Kinshasa, as being a very good prospective market. It's very large, which sounds silly, but it's a key attribute for a good aviation market, as opposed to Liberia, where we were before.
"Just the size of the country means that you can build up the hours that you need to make the operation viable.
"There's obviously poor infrastructure. However, we expect that with a new president there is going to come change there, which is going to attract more investment in infrastructure and some big hydro-electric power projects, and we see that there's going to be more mining activity there. And the UN has a significant presence there as well."
Wilcox is optimistic that the 'time-out' in 2020 has helped his company get into shape for the next stage of growth.
"Because of this restructuring, we're going to keep our powder dry and make sure our batteries are fully recharged ready for a big push in 2021, both in terms of our traditional clients, and the 'last mile' logistics that are going to be required as and when the coronavirus vaccine is rolled out across Africa," Wilcox said.
"With our multi-AOC footprint, we see ourselves as being better positioned to be able to support that. So we're working with established logistical partners to start understanding what their requirements are going to be, so that we can put that in place for when the demand comes.
"We don't necessarily think it's going to be as early as some people are suggesting, but definitely during the course of year we're going to be ready to ramp up our airborne last mile logistical capabilities to be able to support needs as required."
Stay up to date
Subscribe to the free Times Aerospace newsletter and receive the latest content every week. We'll never share your email address.