A brand new way forward for FlyEgypt
New domestic services, new branding and – hopefully – new aircraft will make this a significant year for FlyEgypt, its CEO tells Alan Dron.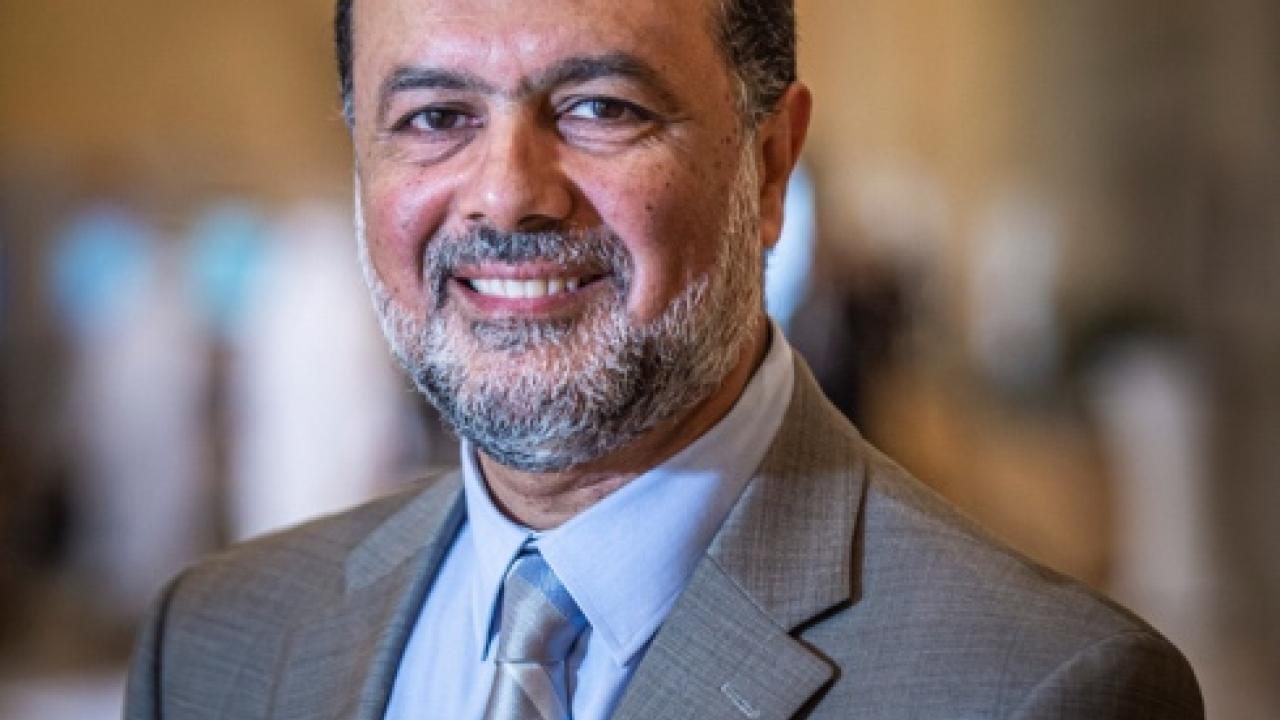 It's not only major airlines that have suffered from the grounding of Boeing's 737 MAX.
Small Egyptian hybrid carrier, FlyEgypt, was on course to take the first two of an order for four MAX 8s in time for summer season 2019 when the latest model of Boeing's popular single-aisle jet was grounded in March 2019.
That was a major problem for FlyEgypt's CEO, Captain Ehab El Tahtawi, and his team. A "very promising" summer 2019 season had been in prospect, with contracts having been signed with several European tour operators for flights to Egypt's holiday destinations.
"In March 2019, everything went in the wrong direction, as you know," Tahtawi said. "We've been suffering actually."
The sudden loss of planned capacity required FlyEgypt to renegotiate agreements with European customers and to shrink operations for the season. However, with goodwill on both sides, some contracts were halted, others deferred until this year.
Assuming that the MAX returns to service as anticipated (it was being mooted at the time of writing), Tahtawi is hopeful that the first two new aircraft will arrive in Q2 this year, although he is not yet sure when the second pair will appear: "We're still in talks with the lessors," he explained.
The airline's current fleet consists of five Boeing 737-800s, plus two of the smaller -700 variant. The introduction of the MAXs will probably be the last additions until after the airline's current medium-term plan ends in 2024.
FlyEgypt's network is an unusual blend of 70% charter flights from Europe plus 30% scheduled services. The charter sector offers considerable opportunities, as Tahtawi estimated that only 8 to 10% of holidaymakers heading to Egypt are carried by the country's airlines.
This is more than double the figure of five years ago, when only 3% of tourists were carried by Egyptian airlines, but still leaves considerable potential for expansion. Tahtawi believes that Egyptian companies' lower cost bases make them competitive with European rivals when carrying tourists to Egypt.
Since its origin in 2015, FlyEgypt has expanded swiftly. In its first year of operation, it carried 90,000 passengers. In 2018, that had risen to 750,000 and last year, despite the problems, the airline looked likely to "join the one million club", as Tahtawi put it.
Those numbers are set to grow further this year, as the airline has now launched a domestic route network, with flights from Cairo to five Egyptian destinations.
"Launching the domestic network has been a key component of our long-term growth plans, and we're very excited to be finally seeing this milestone come to life," he said as he announced the new services in late October. "Not only is it important for us as an airline, but we believe that it helps support tourism and rural employment, which are both critical for Egypt's national economy."
FlyEgypt will operate scheduled services from Cairo International Airport to Hurghada, Sharm El Sheikh, Marsa Alam, Luxor and Aswan. "We'll be building up our domestic capacity early this year," added chief commercial officer Karim Baky.
The launch of the new domestic network was a major factor behind the decision to rebrand the airline, just five years after its launch.
"Originally, we were only transporting Europeans to Egypt," explained Tahtawi. "It was a brand that was known in Europe, but not in Egypt. Now we're approaching Egyptian customers, we wanted to have a fresh livery."
The company has chosen a combination of colours and arcs, reminiscent of Nubian culture, that will be immediately familiar to domestic passengers.
The company will offer both an economy and premium economy option on its domestic flights, a reflection of its positioning as a hybrid carrier.
"We're not a pure low-cost carrier," Tahtawi said. "We don't sell each and every service." Additionally, FlyEgypt is taking under its own control certain services that a low-cost carrier would outsource, such as its own ground-handling, which it discovered it could do more economically than paying EgyptAir for the service.
So, 2020 holds the promise that 2019 did a year ago. All FlyEgypt needs now is those MAXs.

Stay up to date
Subscribe to the free Times Aerospace newsletter and receive the latest content every week. We'll never share your email address.