A conversion that was worth the weight
Creating the Boeing 737-700 FlexCombi was a significantly more complex task than other 737 conversions carried out by Pemco, according to the company's director of cargo conversions, Mike Andrews.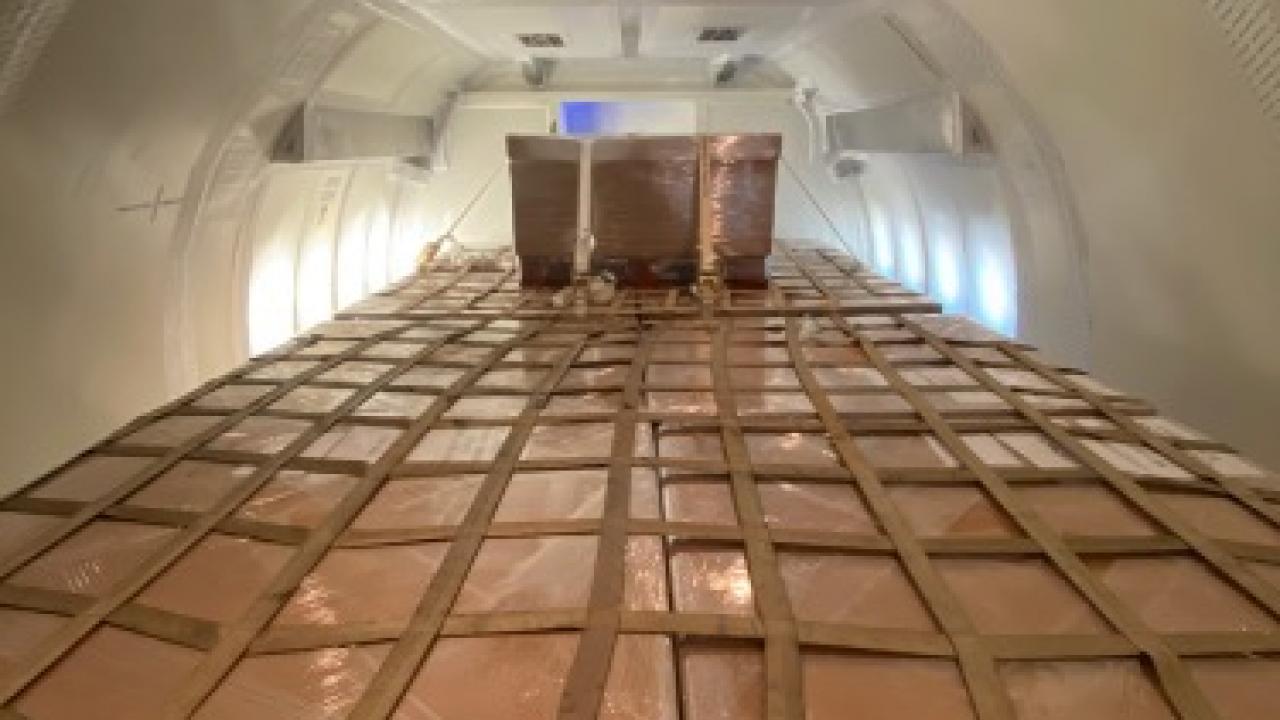 Spacious: The interior of the newly converted 737-700, when used in full freighter mode. Picture: Texel Air.
As with other freighter conversions, the aircraft's main deck flooring had to be beefed up to allow for different weight configurations. A new, large upward-hinging cargo door also had to be installed into the front fuselage.
However, the main point of difference between a regular freighter and the FlexCombi is that the latter includes a movable partition that allows the aircraft to be used as a pure freighter or with a passenger compartment of varying size.
That means, for example, that all the overhead bins and passenger service units above the seats have to be mobile, allowing the aircraft to be converted to a new configuration within 24 hours. The rear galley and toilets are also retained.
That partition has to be movable, but also to have a tight seal between the cargo and passenger area so that, in the event of an onboard fire, fumes do not penetrate the division. The conversion also requires an unusually comprehensive main-deck fire suppression system to be fitted, containing no fewer than seven bottles of halon.
The first FlexCombi was anticipated to take two years from initial design to in-service date. However, a combination of circumstances added a year to this. Apart from delays caused by the pandemic, the crash of two Boeing 737 MAXs brought a greater level of FAA scrutiny and oversight of the programme. Now that approval for the design has been obtained, future conversions should take four months.
Stay up to date
Subscribe to the free Times Aerospace newsletter and receive the latest content every week. We'll never share your email address.