XBAG and Dynamic Advanced Training join together
XBAG, the safety bag for fighting battery fires in aircraft, is now part of Dynamic Advanced Training, the training programme of provider of aviation safety and security training in the Middle East, North Africa, and South Asia.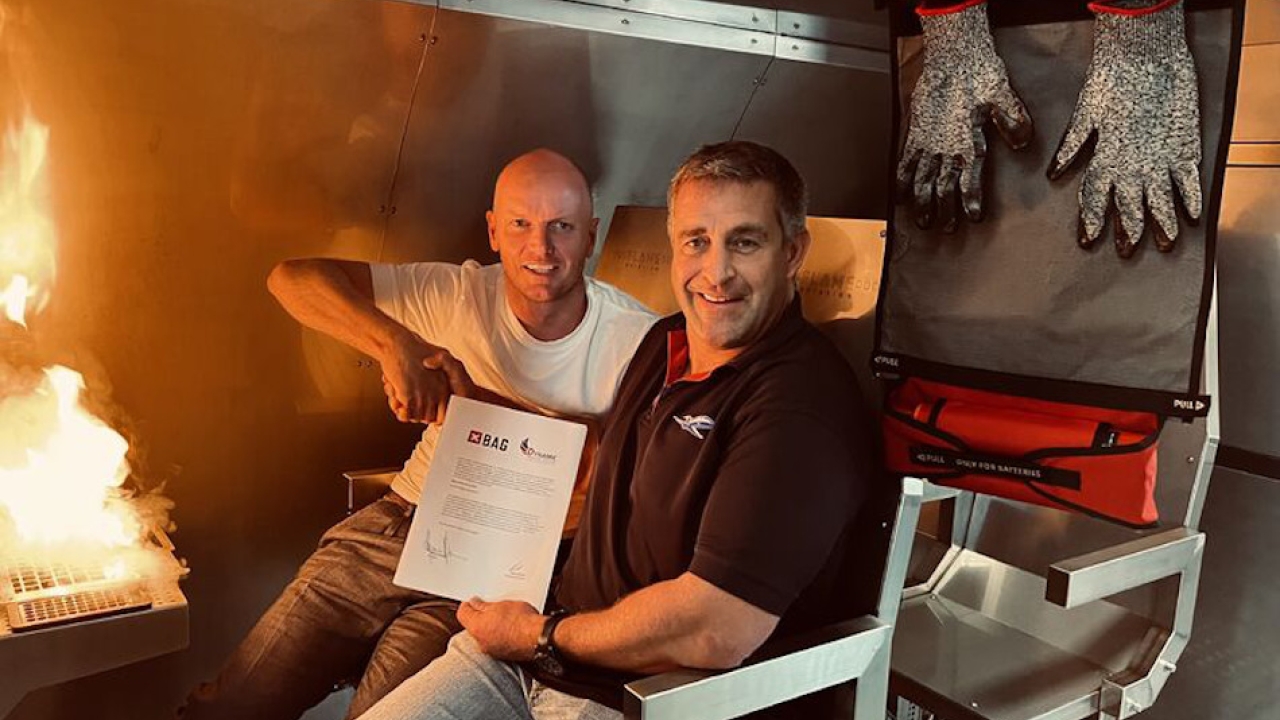 Mark Kammer, founder and CEO of Dynamic Advanced said: "Every aircraft now includes an increasing number of electronic devices equipped with ever more powerful lithium-ion batteries. If the batteries ignite for reasons such as damage or poor quality, the conventional re extinguishers required on aircraft are limited in what they can do. The XBAG makes fire and explosion a far less frightening risk. Unlike the extinguishers that are generally required on aircraft, the XBAG cools ignited batteries down to room temperature in just a few moments, preventing the other battery cells from getting into a thermal-runaway situation.
"The XBAG can be operated by just one person in order to provide an immediate and rapid response without wasted time due to waiting or calling for the involvement other members of the right crew. Unlike some other extinguishing agents, the XBAG extinguishing agent is nontoxic and therefore does not cause injury to the skin, lungs, or any other parts of the body. The extinguisher can even be safely activated in con ned spaces such as the right deck, and the entire kit can be safely stowed anywhere."
The safety bags will now be imparted to crew members and pilots through Dynamic Advanced training courses.
Kammer added: "Dynamic Advanced Training endorses XBAG as a clever all-in-one solution to the growing number of lithium-ion-powered portable electronic devices (PEDs) on board any aircraft. We are thrilled to be joining forces with XBAG, as this partnership will contribute to the enhancement of aviation cabin safety."
In addition to providing training, Dynamic will also be handling the regional marketing of the XBAG. This partnership with the Dubai-based company also benefits buyers of the re safety bag, who learn everything about its optimal use directly on location first-hand.
Stay up to date
Subscribe to the free Times Aerospace newsletter and receive the latest content every week. We'll never share your email address.