Egypt's Bright Star leads the way with trio of exercises
Egypt successfully hosted 20 other nations from across the Middle East and Africa and beyond in a military training exercise called Bright Star. Throughout the first half of September forces from the 21 countries worked together to enhance security ties with exercised from the Mohamed Naguib base in the northern Matrouh governorate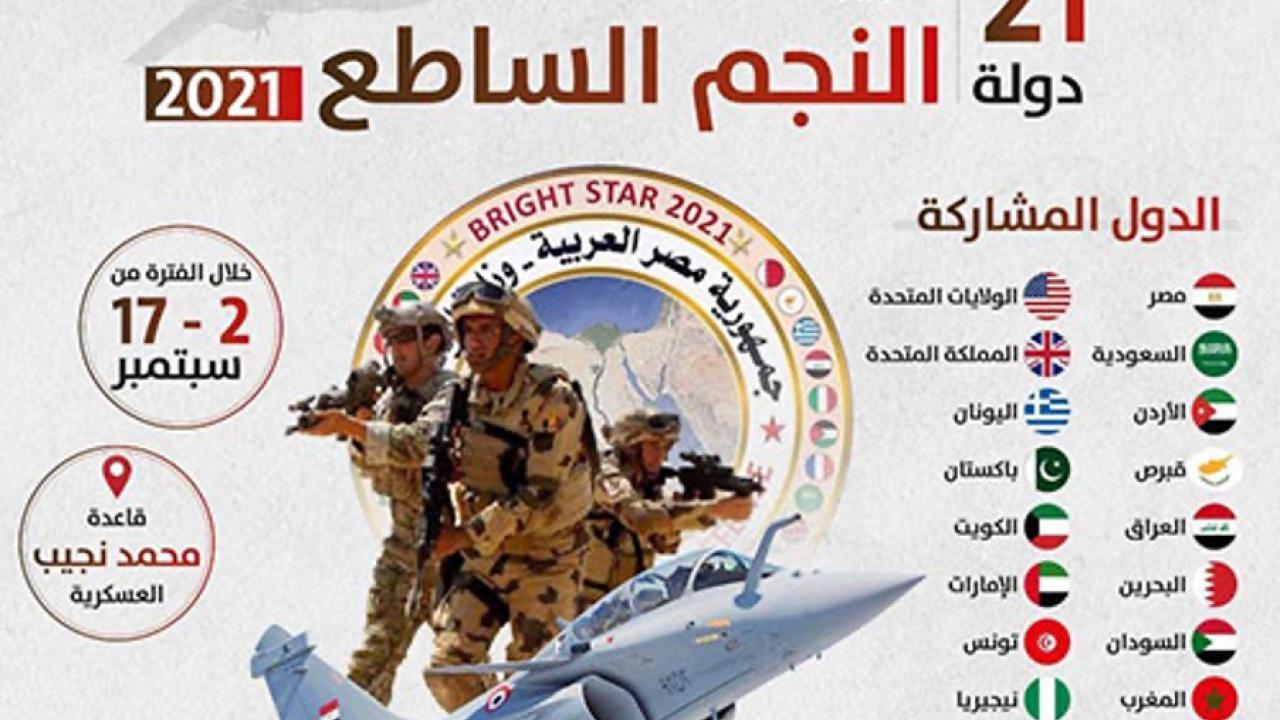 Arab countries participating were Egypt, Saudi Arabia, Jordan, Iraq, Bahrain, Sudan, Morocco, Kuwait, the United Arab Emirates and Tunisia.
African countries, included Kenya, Nigeria and Tanzania with other nations including the United States, the UK, France, Cyprus, Italy, Spain, Greece and Pakistan.
The goals of the exercise, according to ta military spokesman, included training on atypical combat acts, developing joint work and getting to know the latest international combat systems.
Following the Bright Star exercise the Egyptian-Cypriot military training "Ptolemy 2021" kicked off with the participation of Special Forces from both countries.
Egypt's paratroopers and commandos carried out joint training that involved the US troops with the aim of countering terrorism.
Egypt said the exercises came as part of the armed forces' plan to exchange expertise and boost military cooperation with allies, as well as advance joint action with their Cypriot counterparts.
The training showed the special performance of the forces and the firm cooperation and coordination to implement all tasks required with efficiency, the statement added.
"Bright Star 2021 is an important professional development tool to test and validate concepts, procedures, and tactics. More broadly, they enable militaries to grow capabilities, and prepare to quickly respond to demanding crisis situations," said Steven J. deMilliano, Director of Exercises and Training Directorate, United States Central Command.
He also hailed the warm reception and hospitality, stressing that the United States considers Egypt one of the most important strategic partners in the region.
Bright Star builds on the strategic security relationship between Egypt and the United States, which plays a leading role in regional security and efforts to combat the spread of extremism.


Stay up to date
Subscribe to the free Times Aerospace newsletter and receive the latest content every week. We'll never share your email address.