Azerbaijan exercises with Turkish drones
The Azerbaijani Defence Ministry has announced that its country's air force has conducted live-fire training flights with its Turkish-made Bayraktar TB2 unmanned aerial vehicles (UAVs) in a recent military exercise.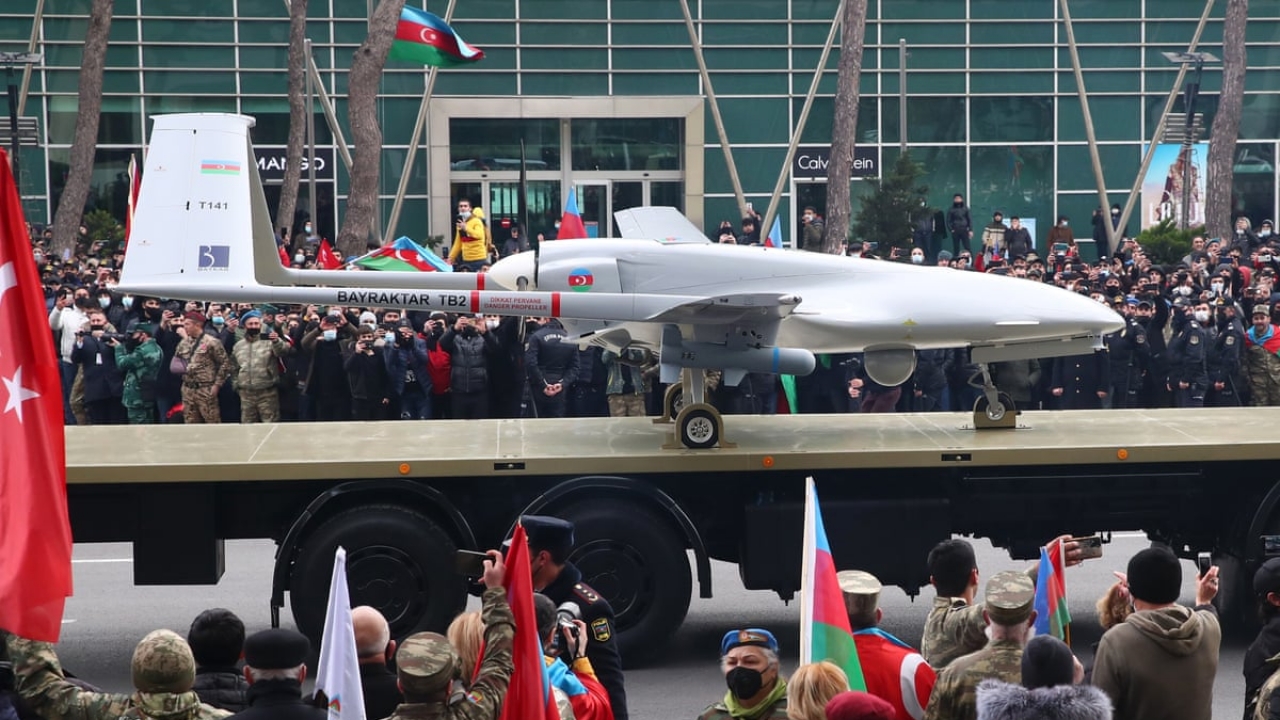 The TB2s were primarily used for aerial reconnaissance in co-operation with ground forces, providing accurate co-ordinates for the imaginary enemy's targets, the ministry said in a statement.
These state-of-the-art UAVs were, according to UK Defence Secretary Ben Wallace, "responsible for the destruction of hundreds of armoured vehicles and even air defence systems" in the Nagorno-Karabakh war in 2020, helping Azerbaijan to defeat Armenian-backed forces in Nagorno-Karabakh, and forcing them to cede control of Armenian occupied territory in the disputed Caucasus region.
It was estimated that, thanks to clever Azeri use of UAVs, Armenia lost 224 tanks compared to just 36 Azerbaijani losses. The TB2s were used to attack targets themselves, but also to find and fix targets which were then engaged by artillery, rockets, or loitering munitions. The TB2s also proved a useful propaganda tool, and drone footage was also broadcast in near real time on digital billboards in the Azerbaijani capital of Baku. Azerbaijan reportedly purchased some 24 TB2s from Turkey on the eve of the conflict, deploying them so quickly that many now believe that they were operated by Turkish crews.
Drones like the TB2 are much cheaper than aircraft like the General Atomics Reaper, at an estimated cost of as little as $1-2 m. They have a much shorter range, and a much smaller payload, but are still able to loiter for extended periods, and have demonstrated impressive operational capabilities.
The TB2 has been rapidly altering the military balance across the MENA region, and has been used by Turkey against Kurdish forces, and in Libya.
Stay up to date
Subscribe to the free Times Aerospace newsletter and receive the latest content every week. We'll never share your email address.