L3Harris Commercial Aviation Solutions are reaching new heights
L3Harris Commercial Aviation Solutions look to the future with its broad range of next-generation avionics, flight data analytics, full-flight simulators, pilot training and regional-based inventory and logistics services.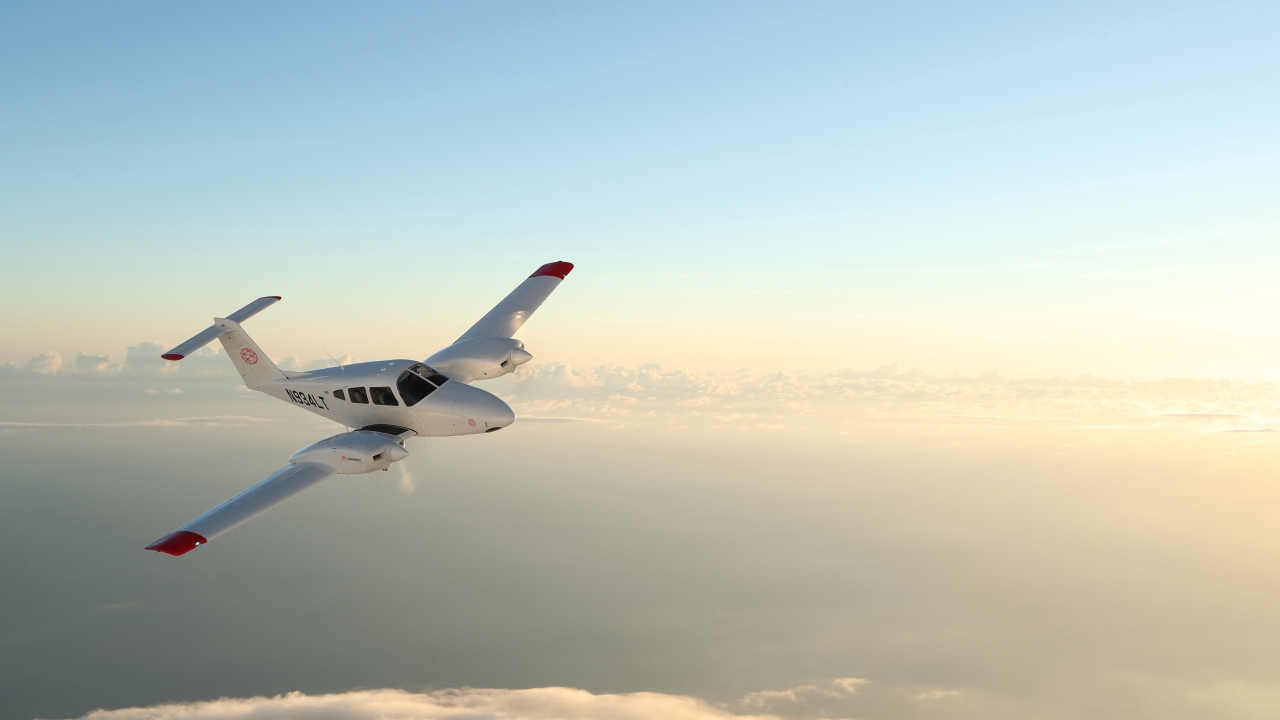 The company said: "Our state-of-the-art surveillance solutions improve pilot situational awareness and operational efficiency. We are industry leaders in voice and flight data recorders, ADS-B In/Out solutions and precision tactical navigation systems. Our advanced displays and dependable standbys set the bar for industry standards."
Its programmes like SRIVR25 and the new xLDR (Extra Light Data Recorder) capture the most data ever available for airlines, helicopters, eVTOLs and Unmanned Aircraft. Additionally, they exceed mandated requirements to protect critical flight information, determine causes of incidences and provide strategic analysis to prevent future occurrences and enhance safety. This same fight data can be easily retrieved and analysed after each flight to identify component failures, safety risks and evidence-based training.
L3Harris also provides a flight data analytics platform, enabling airlines, helicopters, business jet operators and unmanned aircraft manufacturers to make informed data-driven decisions.
"Customers can benchmark their operations to validate operational safety against a global database through collaboration with International Air Transport Association (IATA). Flight Data Connect provides a fast, accurate recreation of flights in graphical and 3D formats with specific, actionable insights, generated by statistical models and machine learning, aligned to each customer's defined Safety Operating Procedures. In minutes, upload your data and create reports in our secure, patented web portal. From regulatory cockpit voice, flight data and datalink recorder readouts to Flight Data Monitoring (FDM) and Flight Operations Quality Analysis (FOQA), L3Harris has advanced data analytics solutions for all aerospace operators," said the company.
Its pilot-training requirements offer state-of-the-art flight simulators, training courses and pilot accreditations.
"Our RealitySeven full-flight simulators are among the most sophisticated and fully motion capable. L3Harris calibrates the simulators using accumulated flight data and guarantees the aerodynamics, flight control and ground handling characteristics to simulate up to six levels of motion and realistic cockpit sounds - preparing pilots for real flight situations and advancing their credentials.
"Our global airline academies and portfolio of training courses provide integrated training developed through years of experience and real-world insights. The international training centres provide UK, EASA and FAA commercial pilot certifications and platform credentials. Airline cadet and pilot pathway programs are available to recruit and build future airline pilots through programs aligned to your operations and specifications."
The company's customer-centric aftermarket and MRO services minimise downtime with global AOG spare and exchange logistics support, supplying critical inventory from a convenient location.
"New, customer-centric aftermarket support, technical assistance, and tech libraries are continually evolving to provide you with the most updated information quickly."
Stay up to date
Subscribe to the free Times Aerospace newsletter and receive the latest content every week. We'll never share your email address.