Airlink partners with Lufthansa Systems
Lufthansa Systems has entered a new partnership with Airlink and its entry into a new market: Southern Africa.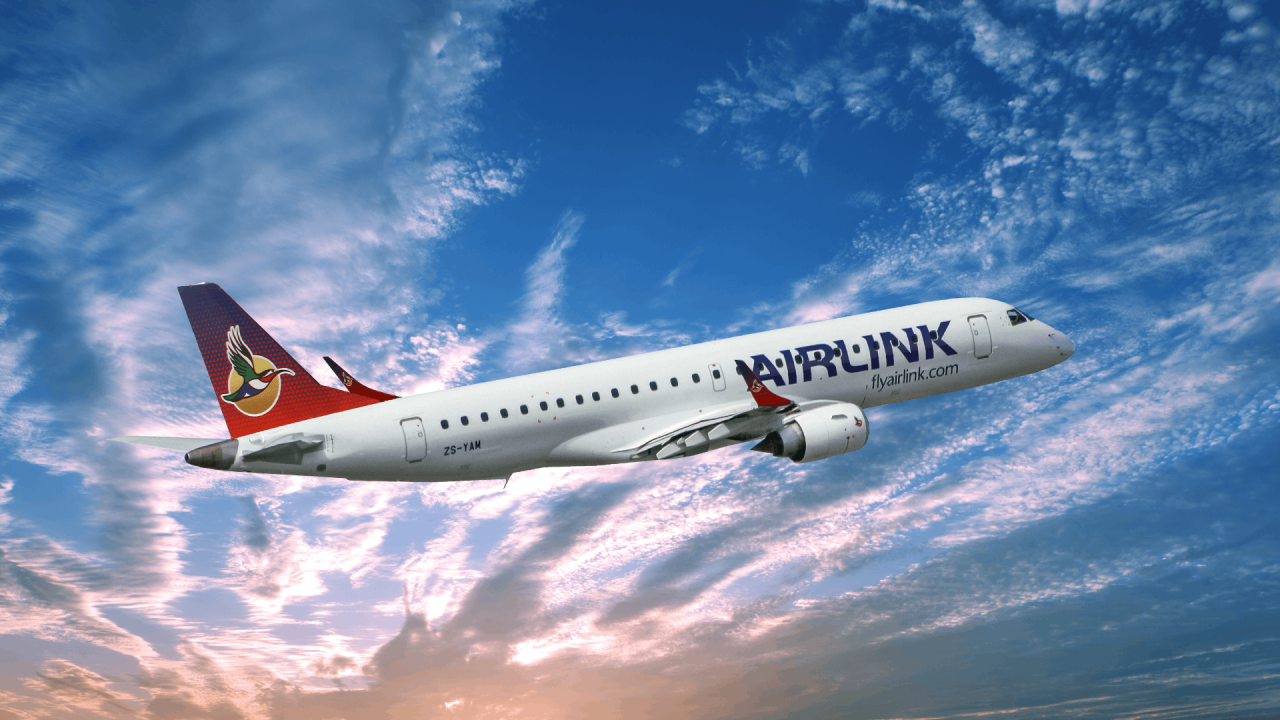 Airlink opted for Lufthansa Systems' flight operations products Lido Flight 4D, Lido mPilot and Lido Airport Obstacle Data Service (AODS).
With Lido Flight 4D, a highly effective, interactive flight planning solution, Airlink will optimise its routes by taking current flight-related data into account, such as fuel consumption, costs and flying time. Lido Flight 4D enables individual optimisation of flight phases and offers a range of automation options. The solution is equipped with advanced features including real-time data updates, weather data integration, and fuel price updates, providing accurate and up-to-date flight plans.
The pilot solution Lido mPilot will enable Airlink to increase the safety and efficiency of their pilots' operations. Lido's all-in-one charting application offers easy access to terminal charts, a dynamically generated enroute map, an Airport Moving Map, as well as all required operational documents. The charts are generated electronically by using a worldwide geographic information database as well as all necessary aeronautical source data, making them precise and of high quality.
With Lufthansa Systems' data solution Lido AODS, Airlink's pilots can optimise their take-offs and landings on the electronic flight bag (EFB). Since Lido AODS provides the pilots with all required current information about the runway and airport, they can ensure that the planned runway is suitable for the aircraft type and current load. This is particularly important in the event of an engine failure, when the pilot must decide if it is safe to land. By analysing data from certified resources worldwide, Lido AODS ensures the accuracy of its data.
"We are delighted to partner with Lufthansa Systems," said Captain Tammy King, executive manager of operations at Airlink.
"The additional features prioritise safety during take-offs and landings whilst focussing on optimising the economic efficiency of every aspect of our flight routings. Lufthansa Systems' Lido Solutions will provide us with state of art technology to further enhance Airlink's operational processes and procedures."
"We are pleased to welcome Airlink as a valued customer of our Lido Solutions. Through this partnership we not only gain a reliable partner, but also enter the South African market – a market with a lot of potential, that will open up great new opportunities for us," added Marco Cesa, SVP Regional Management EMEA at Lufthansa Systems.
Stay up to date
Subscribe to the free Times Aerospace newsletter and receive the latest content every week. We'll never share your email address.