GE Aviation joins Roundtable on Sustainable Biomaterials
GE Aviation has recently joined the Roundtable on Sustainable Biomaterials (RSB) to further advance its ambition to be a net-zero company by 2050 and help the aviation industry decarbonise.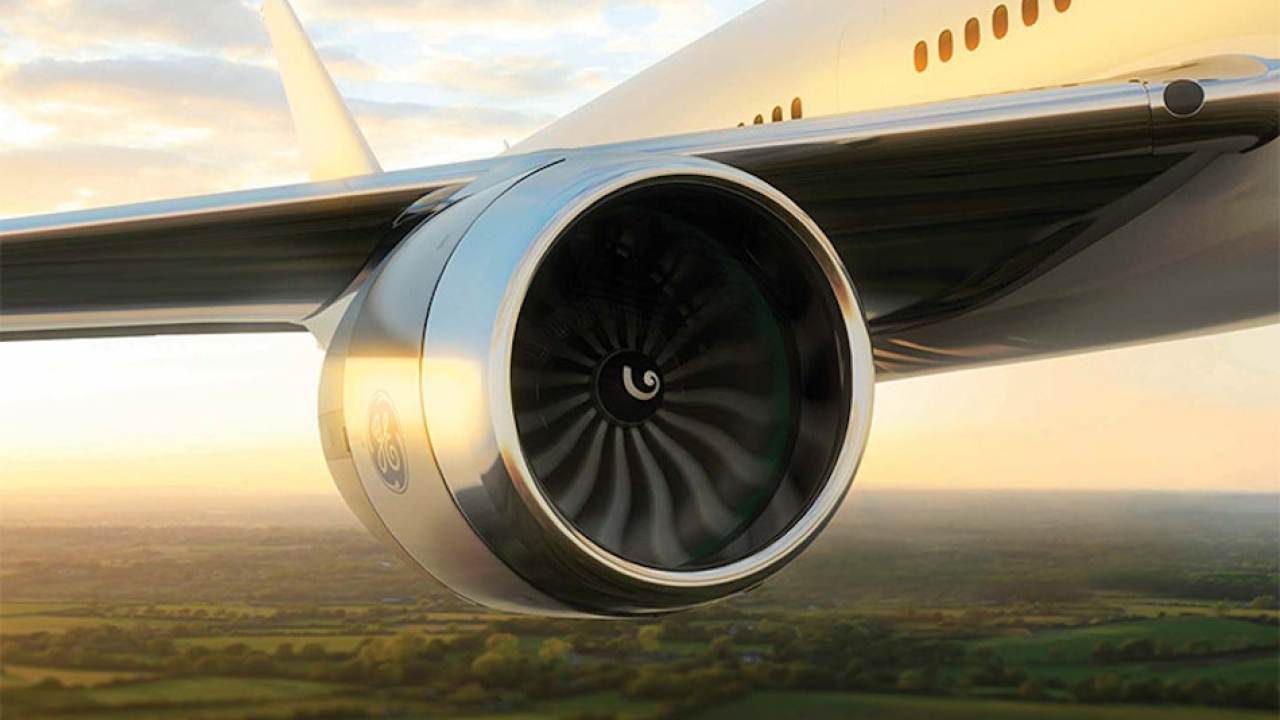 By becoming an RSB member, GE Aviation looks to collaborate on standards-setting and policy discussions that incentivise greater production of Sustainable Aviation Fuel (SAF). SAF is an alternative jet fuel with a lower carbon footprint.
SAF is critical to helping the aviation industry reach its goal of net-zero CO2 emissions from flight by 2050. All SAF approved today is drop-in, requiring no changes to aircraft equipment and fuelling infrastructure or equipment to use it. However, SAF production is now less than 1% of global jet fuel demand and is more expensive than conventional jet fuel.
"GE Aviation is excited to join RSB, which is helping enable the aviation industry's transition to lower-carbon Sustainable Aviation Fuel (SAF) in place of fossil-based jet fuels. We are committed to a more sustainable future of flight and look forward to working with RSB to support policies that encourage broader adoption of SAF while ensuring fuels are sourced responsibly," said Allen Paxson, vice president of commercial programme strategy for GE Aviation.
RSB is a global membership organisation that works with stakeholders in diverse sectors all over the world to lead the socially and environmentally sustainable transition to a bio-based and circular economy.
For over a decade, RSB has been guiding sector transformation to bio-based and circular models. The RSB Standard, the world's most trusted and peer-reviewed sustainability framework, has been developed by the organisation's multi-stakeholder membership, and is a uniquely robust and credible foundation for supporting innovative solutions to the climate crisis. RSB uses this foundation to develop projects, new knowledge and best-practices that equip key decision-makers to deliver positive impacts for people and the planet.
As well as being invited to contribute to the continuous development of the RSB Standard, members also benefit from global recognition and access to industry initiatives that are shaping future markets, such as the SAF Policy Platform and the PTX Working Group.
"RSB is thrilled to welcome GE Aviation as a member. Our collaborative network represents pioneers and leaders on a journey towards a bio-based and circular economy, and GE Aviation's addition gives us further confidence that we are on the right track to achieve our mission – especially when it comes to advancing SAF and transforming the aviation sector. We know that GE Aviation will take full advantage of all that our membership has to offer, and we look forward to supporting them to reach their target of becoming a net-zero company by 2050," said Elena Schmidt, RSB's executive director.
Stay up to date
Subscribe to the free Times Aerospace newsletter and receive the latest content every week. We'll never share your email address.