Decarbonisation key at Global Aerospace Summit
Global aerospace and aviation leaders and experts will address key challenges in making the industry more sustainable and discuss ways to drive greater decarbonisation at the in-person Global Aerospace Summit. The event, hosted by Mubadala, begins at the Emirates Palace in Abu Dhabi tomorrow.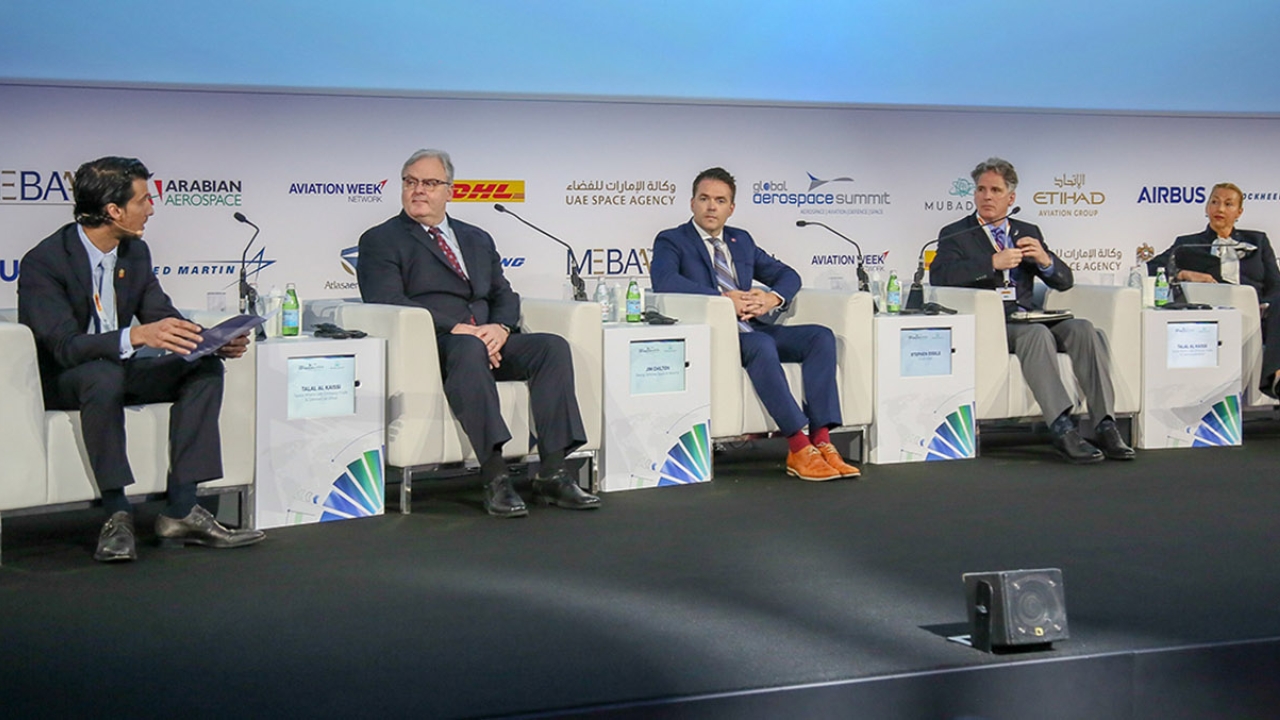 Faced with rising global warming concerns, the aerospace industry is making significant strides to ensure it can reduce its carbon footprint, while bringing down the cost of flying in order to build resilience. The latest edition of the Summit will bring together leaders from aviation, aerospace, space and defence for three days of keynotes and panel discussions that will focus on the most important issues and opportunities facing the wider industry today.
On Day 1 of the Summit, Tony Douglas, Group Chief Executive at Etihad Aviation Group will speak on sustainability in the aerospace industry. He will discuss about how the commercial aviation ecosystem can work together to influence policy makers and how the industry can deal with rising environmental costs.
The agenda will include a panel of experts will discuss sustainable aviation fuels, accelerating its viable commercial scalability while developing additional lower-cost pathways. Moderated by Times Aerospace editor-in-chief Alan Peaford, the panel speakers include Abdul Wahab Teffaha, secretary general at Arab Air Carriers' Organization; Mariam Al Qubaisi, head of sustainability & business excellence at Etihad; Alejandro Rios Galvan, director, sustainable bioenergy research consortium & chief research scientist at Khalifa University of Science and Technology; and Gurhan Andac, principal engineer – sustainable aviation fuel at GE Aviation.
Speaking ahead of the Summit, Al Qubaisi, said: "Our aim as an airline is to achieve net zero emissions by 2050, in line with the UAE's Net Zero target. Airlines have a major responsibility in driving decarbonization and supporting global efforts to tackle climate change. The Global Aerospace Summit is a key platform for the industry to discuss the challenges facing the industry in its decarbonization efforts and exchange ideas on how to accelerate sustainability and help protect our planet."
According to Timothy Hawes, managing director of event organiser Tarsus, Middle East the Global Aerospace Summit 2022 will demonstrate the latest views, technologies and insights on a number of critical areas related to sustainability of aviation and aerospace. "From advancements in sustainable aviation fuel to clean hydrogen, the industry is rapidly developing new solutions that can have a positive impact on reducing carbon emissions and supporting Net Zero targets. We look forward to welcoming the world's leading aerospace experts in Abu Dhabi to help create new roadmaps for the future," he said
The Summit agenda also includes a panel of aviation professionals who will discuss the building of sustainable airport hubs. They will talk about how future airports should be designed and operated, and how infrastructure needs to be developed to support sustainable aviation fuel and new forms of propulsion. The panel speakers will include Ryyan Tarabzoni, CEO of Jeddah Airports Company; Kashif Khalid, regional director - Africa & Middle East, airports, passenger, cargo, security & facilitation at IATA and Rakan Khaled, general manager of airport systems at Collins Aerospace.
In addition, Roberto Sabatini, professor and chair aerospace engineering at Khalifa University will present on digital technology and sustainability in the aerospace sector. He will talk about the impact of AI and machine learning on driving efficiencies and how new insights are being identified and capitalised on to lower energy use and attain sustainability goals. Sabatini will also discuss the integration of resource management solutions to reduce the sector's carbon footprint.
Aside from the three-day agenda of panel discussions and speeches, the 2022 edition of the event will also include new elements such as a dedicated start-up mentorship clinic lead by Aerospace Xelerated, and technology leadership briefings, focused on implementation of technology in the aerospace sector. There will also be a continuation of the NextGen Leaders programme, which is dedicated to capacity building and skills development of students, graduates and young professionals within the aerospace, defense and space industries.
Stay up to date
Subscribe to the free Times Aerospace newsletter and receive the latest content every week. We'll never share your email address.