Aviation Africa: Bring SAF opportunities to Africa
Seeking to accelerate production and deployment of sustainable aviation fuel (SAF), the Roundtable on Sustainable Biomaterials (RSB), supported by Boeing, has released a study highlighting the potential for producing SAF and other biomaterials within sub-Saharan Africa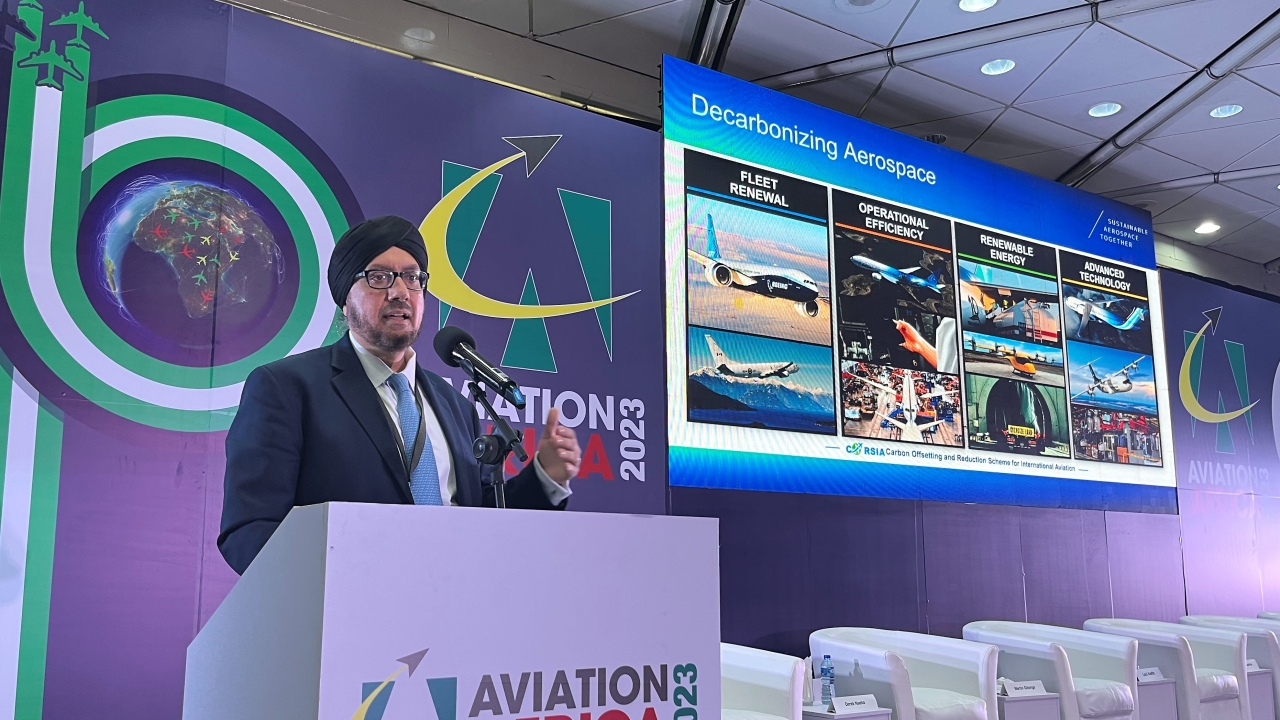 The study and its research were presented at the Aviation Africa summit held in Abuja this week.
The report, titled "Fuelling the Sustainable Bioeconomy: Creating impact through landscape-level programmes," explores the opportunity for SAF to drive a just energy transition in Africa and combat climate challenges while generating jobs, stimulating economic growth, developing rural livelihoods and protecting the environment.
SAF, which can be made from materials ranging from used cooking oil and agricultural waste to industrial off-gases, is approved to blend up to 50% with conventional petroleum jet fuel and can be utilized in today's jets without any changes to the airplane, engines or fueling infrastructure. SAF can reduce carbon emissions by up to 80% in comparison with fossil fuels, according to the International Air Transport Association (IATA).
RSB's research identifies specific SAF development and bio-economy opportunities in Ethiopia and South Africa.
• In Ethiopia, engaging with key stakeholders from industry, civil society and government, the research formed the basis for a SAF roadmap and identified brassica carinata (Ethiopian mustard) as a promising potential feedstock to produce biofuels while also addressing both food and energy demand.
• In South Africa, The study found that there is a huge potential to use invasive alien plants for SAF production while creating jobs. These plants currently cover more than 10% of the land mass (around 11.3 million tons) and use up to 6% of the country's fresh water, increasing to 16% of total fresh water use without eradication. RSB has worked with partners in-country and globally to define an approach for sustainable harvest within its widely recognized sustainability standard.
Elena Schmidt, executive director, RSB, said the study "highlights the value of a holistic approach to developing SAF and the broader bioeconomy, including integrating technical studies, stakeholder engagement, policy analysis and more within a single program, and by building that program on a really robust foundation of social and environmental sustainability. This work presents outcomes and recommendations that can give policy-makers, investors and other key stakeholders the confidence to direct their efforts in the bioeconomy. We are excited to see how this research in Ethiopia and South Africa will support a sustainable and just transition in emerging SAF- and bio-based economies."
Kuljit Ghata-Aura, president for Middle East, Türkiye and Africa, Boeing speaking at the Aviation Africa summit said: "Sustainable aviation fuels offer the greatest potential to reduce our industry's carbon emissions and the development of SAF is an effort that requires a broad set of stakeholders.
"Boeing's partnership with RSB in Africa exemplifies the power of collaboration in helping the aviation industry reach its goal of net zero by 2050, while considering the wider sustainability impact on the environment and society," he added.
Stay up to date
Subscribe to the free Times Aerospace newsletter and receive the latest content every week. We'll never share your email address.