Serco's Saudi Space Division achieves lift-off
Serco, the international public services company, has officially launched its Saudi Space division.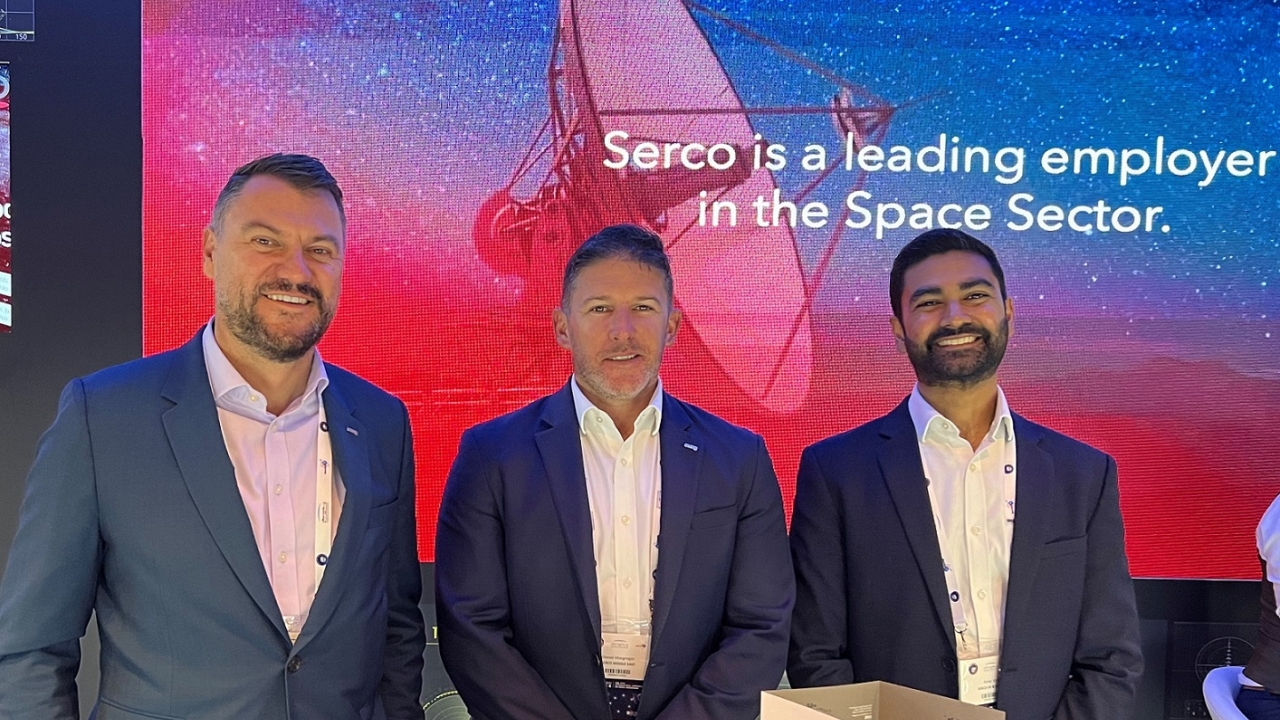 The company has also announced the appointment of Amar Vora, transferring from the UK Space division, as the leader of the Saudi space team.
For more than 40 years, Serco has supported both civil and military space programmes including for the European Space Agency (since its inception), the UK Ministry of Defence and the US Space Command. This wealth of knowledge and expertise will be brought to the region with the establishment of Serco's Saudi Space division to support the ambitious Vision 2030 goals of the Saudi Space Commission and the KSA government.
An international team from Serco is this week presenting at the 17th SpaceOps event - including Head of Space for the Middle East, Amar Vora, who is joining the team to lead operations. With more than a decade of experience in the industry, Amar has worked closely with several government space agencies – including the European Space Agency, leading on solution development in space sustainability, earth observation, space data services and more.
In addition to building on Serco's long-standing international experience, Amar and his team will be prioritising local hires and capacity building, offering training and robust career development programmes. This is reflective of the strong skills agenda that Serco offers in other markets, which includes the training of engineers across Europe and the UK to support government programmes.
Serco plans to establish local capabilities across the full range of advisory, consultancy and operational space services they currently offer globally, which span the full lifecycle of a mission, from spacecraft and mission design through to data management, operations and decommissioning, including spacecraft control, ground segment operations and engineering.
Phil Malem, CEO at Serco Middle East said: "In establishing our Saudi Space division, Serco will be bringing decades of experience and expertise to a region where capabilities might still be relatively new, but there is very much the potential and resources to quickly become one of the leading countries worldwide in the space industry.
"Amar Vora is a highly skilled member of our international space division and under his guidance we will be building a local division, with locally trained team members, that will support both the goals of the Saudi government and Saudi Space Commission within Vision 2030."
Daniel MacGregor, corporate development director at Serco, who is overseeing the strategy that has brought the Space division to the region, said: "Serco's Space division is both adaptable and agile in the work we currently do globally – which is well-suited for the new, emerging Saudi space market. Our approach is going to push boundaries, with a wide scope for innovative, experimental work to reach the big, but achievable ambitions of the Saudi government, Vision 2030 and beyond."
Amar Vora, Serco Middle East's Saudi-based Head of Space adds: "It is an honour to be asked to lead the charge in such an exciting region, that we truly believe is going to be breaking new ground in what we can do in space. As a team we are also very much looking forward to harnessing the capabilities and skillsets of local talents on the ground to achieve great things together. The opportunities for Saudi in space are literally infinite."
Stay up to date
Subscribe to the free Times Aerospace newsletter and receive the latest content every week. We'll never share your email address.