Marie-Joseph Malé to leave Air Austral
After a decade at the head of Reunionese airline Air Austral, Marie-Joseph Malé has announced that he's leaving.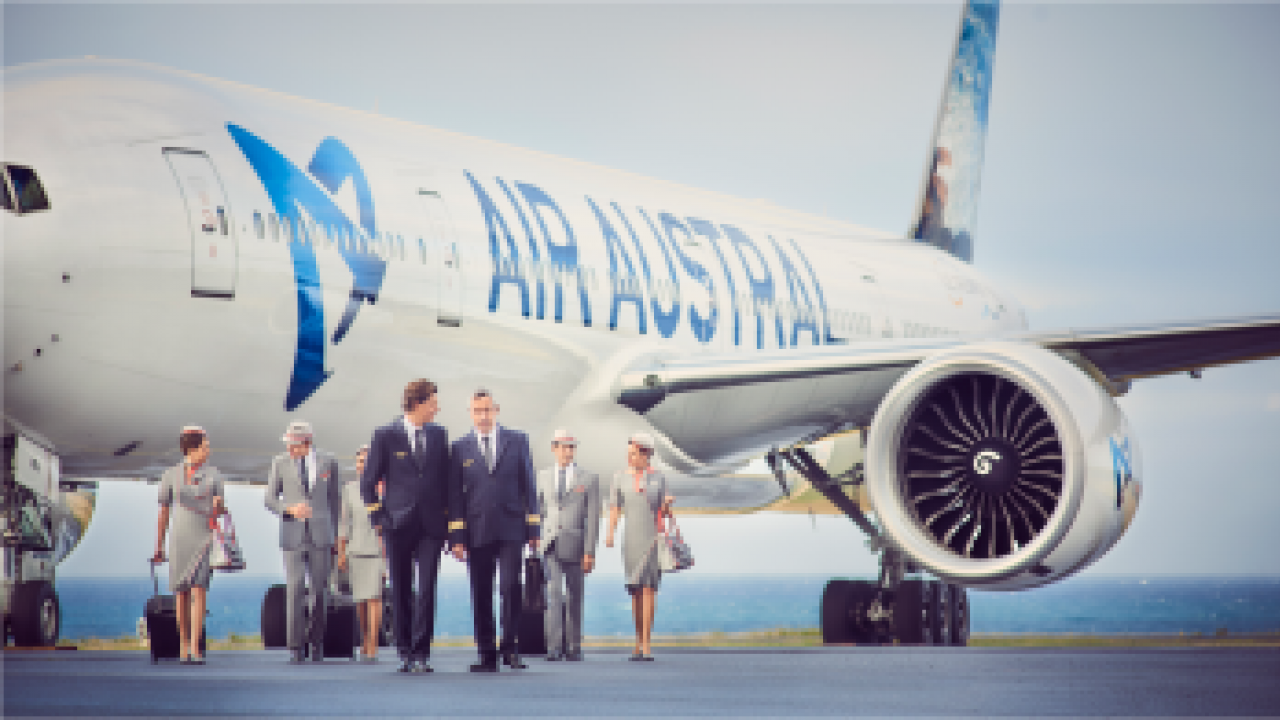 Malé said 'with a sense of pride' he leaves as Air Austral wins "Best Overall Airline" Award in Africa at the APEX Passenger Choice Awards 2022.
It rewards the strategy that Air Austral has been pursuing for several years to differentiate itself in a very competitive environment through a distinctive positioning in terms of comfort, modernity of its products and quality of its services. It is also a recognition of its quality of service, its denser network, and its commitment to excellence, modernity and innovation to enhance the customer experience.
"This wonderful award is the result of a collective effort. It honors us all. I would like to warmly and sincerely thank all Air Austral staff for the work they do every day, both in contact with our customers, on the ground and in flight, and in the back office, in the offices or on the tarmac. It demonstrates that we are capable of reaching the top of the podium, but also that we must continue our efforts to maintain our position and continue to progress. With this in mind, the "TransfoNum" digital transformation project, which we launched almost two years ago and which is now entering its active phase, should enable us to further improve the customer experience and thus their satisfaction", said Marie-Joseph Malé, Chairman and CEO of Air Austral.
Marie-Joseph Malé joined Air Austral on April 20, 2012 to initiate and support the company's recovery. The Business Plan drawn up and implemented upon his arrival enabled Air Austral to regain balance in just one year and subsequently launch an appropriate transformation with the aim of ensuring its sustainability. In 2017, he deployed a profitable differentiating strategy to face the arrival of a Low Cost.
This business plan was fruitful as two years later Air Austral was in a good financial and operational shape.
"My foremost mission was to support Air Austral's recovery from the crisis and that has always been my priority. It was also important for me to support the airline over the past year until I was convinced that a lasting solution had been found. That's the case today with a group of Reunionese investors. So now I can leave reassured and confident about its future. Air Austral has all the necessary assets to face the challenges that will come its way. It plays a major role in opening up Reunion and more broadly to France and in the Indian Ocean. A position that the airline will have to continue to consolidate. I let Joseph Bréma take over as CEO, ensure the transition and provide all his assistance to future shareholders during this crucial phase", he added.
Stay up to date
Subscribe to the free Times Aerospace newsletter and receive the latest content every week. We'll never share your email address.