GAL AMMROC sign MRO agreement with Pannesma
GAL and AMMROC, collectively known as GAL AMMROC have signed a teaming agreement with Pannesma.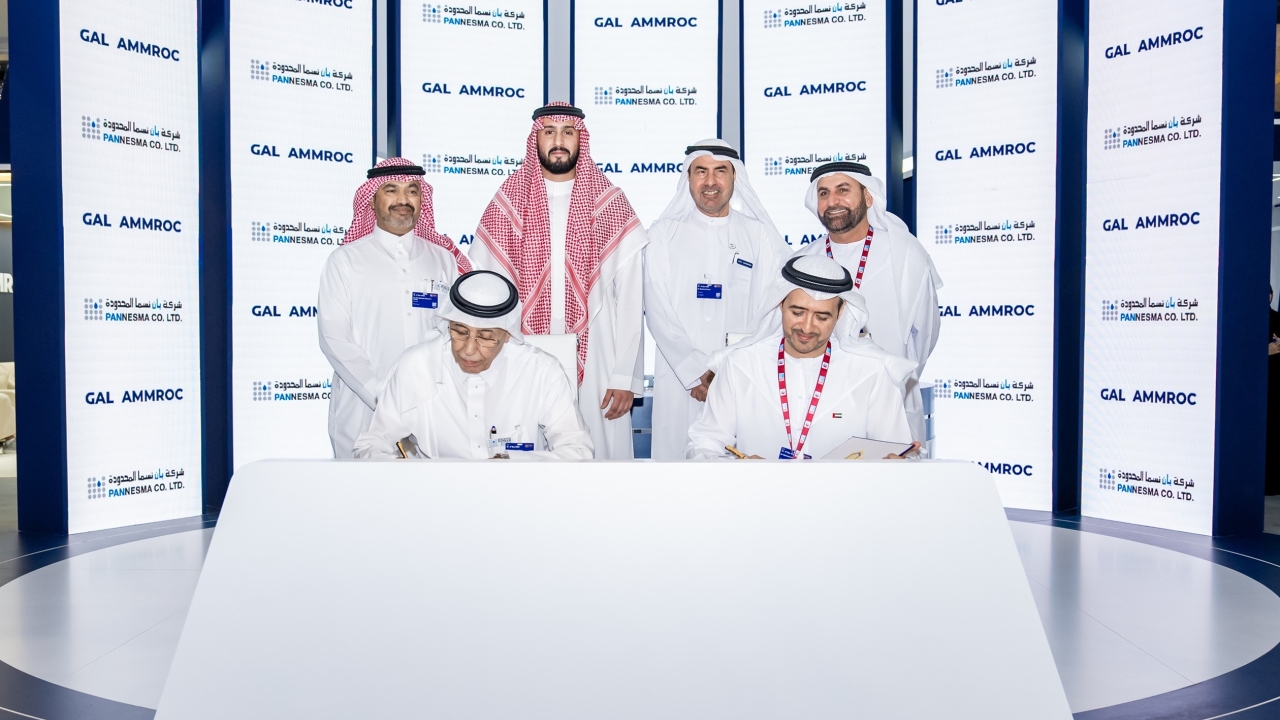 The agreement is designed to strengthen collaboration between the two entities, with a focus on innovation across a range of advanced aircraft maintenance, upgrade and overhaul services.
The two industry leaders, Pannesma and GAL AMMROC, have joined forces to develop a range of customised programmes for both rotary and fixed wing aircraft that includes integrated solutions, upgrades and MRO services. Such programs will offer operators within the Kingdom of Saudi Arabia (KSA) access to world-class MRO facility and tailored aircraft solutions that will help to optimise both cost and operation readiness.
Additionally, such alliance not only enhances the military and commercial aviation landscape between the two countries but also aligned with the vision shared by the President of the United Arab Emirates Sheikh Mohamed bin Zayed and Crown Prince of the Kingdom of Saudi Arabia Mohammed bin Salman. Their recent collaboration at the GCC-ASEAN Summit on 20 October 2023 in Riyadh emphasized the irreplaceable value of international integration and relationships. This pioneering initiative highlights the transformative partnerships emerging between multiple enterprises of the United Arab Emirates and the Kingdom of Saudi Arabia and is a testament to the strong relationship between the two nations.
The partnership between Pannesma and GAL AMMROC melds their unique capabilities, extensive resources, elite proficiencies and cutting-edge technologies to help develop customized solutions aimed at addressing challenges in the aviation sector.
GAL AMMROC, a regional leader in aircraft integrated solutions and MRO services has long term strategic partnerships with global OEMs including Lockheed Martin, Dassault Aviation, General Electric, Honeywell, BAE Systems and Thales, underscoring their commitment to delivering excellence. Pannesma Company, with its unparalleled expertise has established productive and long-lasting business relationships with several of the world's leading Defense Contractors, including Lockheed Martin, Raytheon, Cubic and EuroCopter (Airbus) Helicopters.
Pannesma is a subsidiary of Atheeb Group, which was established in 1981 to meet the growing needs of the Saudi Arabian market for Technical, Management and Operation and Maintenance (O&M) services.
Mahmood Alhay Alhameli, CEO of GAL AMMROC, commented on the Teaming Agreement: "We are delighted to be partnering with Pannesma, KSA's leading provider of O&M services on this landmark agreement. Working closely with our trusted strategic partners enhances both our homegrown defence expertise and national security capabilities while further boosting the region's well-deserved reputation for aerospace excellence and technical innovation on the global stage."
Stay up to date
Subscribe to the free Times Aerospace newsletter and receive the latest content every week. We'll never share your email address.