Boeing and Springfountain plan West African aircraft leasing, MRO centre
Nigerian aviation services provider Springfountain Infrastructure Limited and US aircraft manufacturer Boeing Company have signed a joint venture agreement to set up Africa's first aircraft leasing company that will also offer aircraft Maintenance, Repair and Overhaul (MRO) services in West Africa. By Oscar Nkala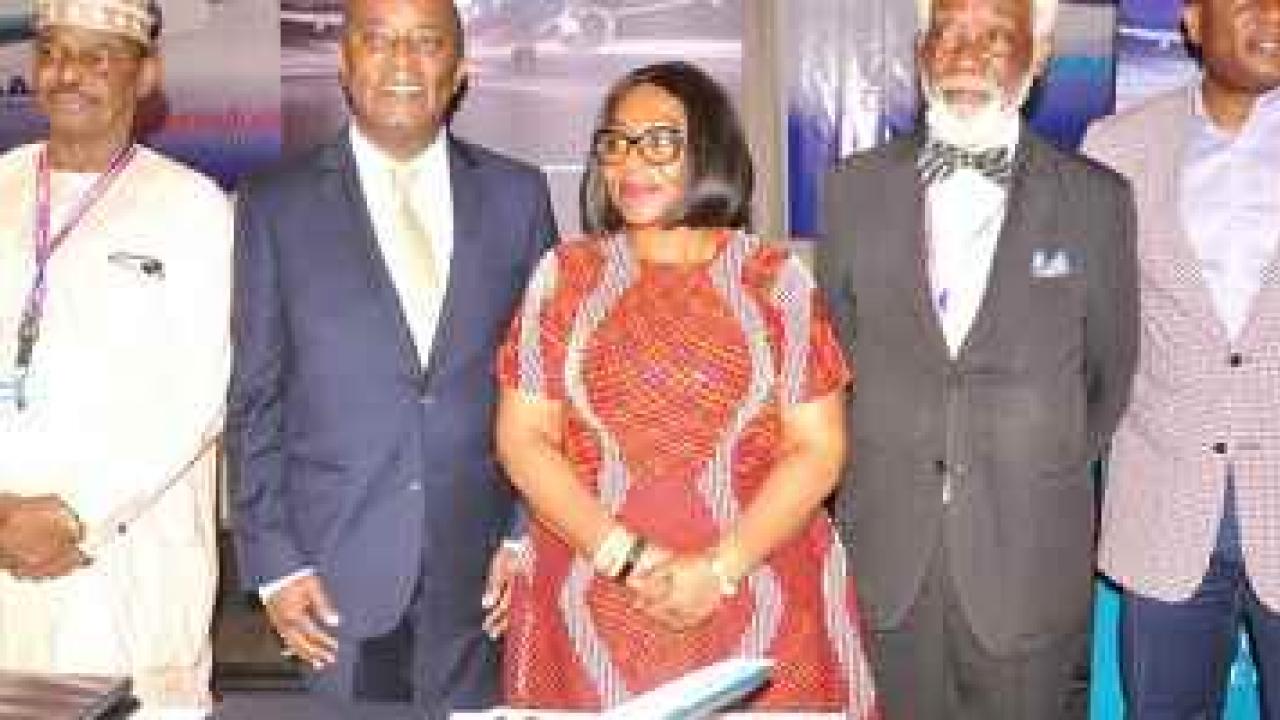 In terms of the agreement signed in Abuja in June between Springfountain Infrastructure Ltd Executive Director Tokunbo Fagbemi and Boeing Company Head of Sales, West and Central Africa Larry Tailor, the African Aircraft Leasing Company (AALC) will offer logistics, spares, supplies and other aggregated service solutions.
Among its key plans, the partnership aims to provide at least 200 aircraft to support the expansion of the West African aviation sector over the next 20 years. Fagbemi said supporting the aviation industry would spur new investments and create employment and aviation training opportunities for locals.
"We want to work with government and the aviation industry to import brand new aircraft, reduce airline industry operating costs and bring down airfares in Africa. Our proposed investment of over $20 billion
(including Foreign Direct Investment) in aircraft leasing, MRO, spares, logistics and supplies as well as aggregated services solutions will require the development of local skills including pilots, aviation engineers, aviation economists and aviation law among others.
"Through this venture, we will help to ensure that Nigeria does not lose out as African aviation gathers momentum. African countries are re-positioning by developing their cultures, business and economies
around aviation and increased intra-continental air connectivity. What we ask from the (Nigerian) government is commitment to increase primary demand for air travel. Government should take flying to the masses by making air travel affordable and convenient," Fagbemi said.
She said the aviation sector could absord up to 100 new aircraft in the next few years if it took advantage of the Nigerian population's 'high propensity' for travel to raise the airline passenger departures rate from the current 19 million to 44 million per annum in the next decade.
However, she warned that airlines may not be able to boost passenger volumes unless they invested in new aircraft and improved the quantity and quality of the services they offered.
Fagbemi said the Nigerian government could create an enabling environment for the expansion of the aviation sector by introducing policy reforms, waivers of laws deemed unfair to foreign investors and direct investment in aviation training, education and skills development.
The government should also exempt airlines from paying some custom duties and create a one-stop-shop for processing and issuing new operator permits and licenses.
Aviators also want a special regime for the importation of aircraft spares, a special visa regime and immigration procedures for aviation industry workers and waivers on airport fees in order to facilitate new aircraft acquisitions and ease the entry of MRO bound aircraft.
According to industry estimates, Nigeria's annual passenger traffic of 19 million could be increased to over 44 million if more new aircraft are acquired to meet the high demand for air travel.
Tolliver said the new partnership with Springfountain would improve the accessibility of Boeing services to its regional clients.
Nigerian Minister of State for Aviation Senator Hadi Sirika hailed the Boeing-Springfountain joint venture as a strategic relationship that would bring innovative solutions to Nigerian aviation.
He said the Boeing commitment to Nigeria would improve the development of the aviation industry human resources base, create new jobs and ensure that most of the wealth generated by the sector is retained in-country.
According to estimates, the establishment of an aircraft MRO centre in Nigeria can save local airlines up to US$500 million annually in maintenance, service and conveyance costs arising from contracting out-of-Africa companies.
The private sector initiatives comes a few years after the Nigerian government abandoned plans to establish West Africa's first MRO facility at the (Akwa) Ibom International Airport.
Stay up to date
Subscribe to the free Times Aerospace newsletter and receive the latest content every week. We'll never share your email address.