Airbus Global Market Forecast predicts demand for aircraft engineers
Airbus Global Market Forecast has said there will be a massive demand for aircraft maintenance technicians and engineers over the next 15 to 20 years.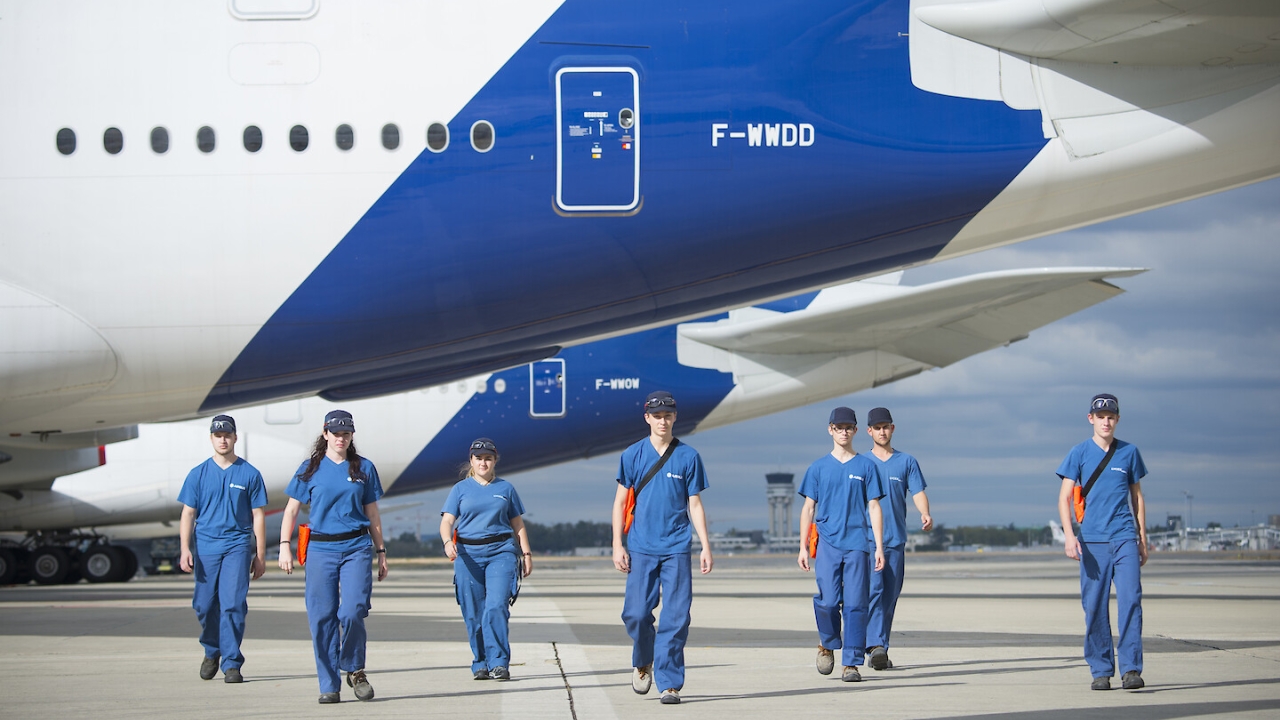 However, the forecast also predicts the risk of shortages is real.
"There will be a massive demand for aircraft maintenance technicians and engineers over the next 15 to 20 years, but the risk of shortages is real," explained Christophe Ponnet, the maintenance training operations director for Airbus Customer Services. "This is due to such factors as the retirement of today's ageing maintenance personnel, the COVID-19 pandemic's effects on hiring and training, as well as less enthusiasm for a job that may not have esteem as being a pilot."
700,000+ maintenance personnel needed by 2035
The Airbus Global Market Forecast – which is well known for its evaluation of the airline industry's aircraft needs during 20-year time periods – also assesses the sector's workforce, and the most recent survey estimated a need for over 700,000 new aircraft maintenance technicians and engineers by 2040.
To assist the airline and maintenance industry sector, Airbus has launched a programme to support academies in bringing initial and basic training efforts upstream in the education path. This initiative includes providing access to modern training and supporting material – responding to aviation's highly digital environment – along with new teaching solutions that are more attractive to a new generation.
By applying the Airbus solution, training schools can be brought up to the qualification levels required by national and international airworthiness authorities. Within this scope, it can support the setting up of a school's maintenance training organisation and the associated documentation; define recommendations for classrooms, labs and other facilities; along with training of the management, quality and instructor teams.
Innovative virtual and interactive training tools
A key element of the offer is Airbus Competence Training (ACT) for Academy. This is a version of the ACT suite already deployed at the home bases of airline customers around the world to type qualify their mechanics on Airbus-built aircraft in the fleets. Using innovative virtual and interactive tools, the ACT for Academy solution encompasses a 3D virtual Airbus aircraft, including virtual cockpit, virtual engines and a walk-around trainer; scenario-driven exercises to perform typical aircraft systems maintenance tasks; and general familiarisation using Airbus courseware to present and explain the aircraft.
Christophe Ponnet said Airbus is already collaborating with a number of organisations, schools and universities around the world. "We're looking to widen this network to help partners prepare the new generation," Christophe Ponnet concluded. "The added benefit is to reinforce the partners' academic prestige with their use of an official Airbus solution."
Stay up to date
Subscribe to the free Times Aerospace newsletter and receive the latest content every week. We'll never share your email address.