Kenyan cargo flight delivers fresh produce from lake region
The first export cargo flight out of Kisumu International Airport in Kenya over the weekend carried fresh produce from the lake region.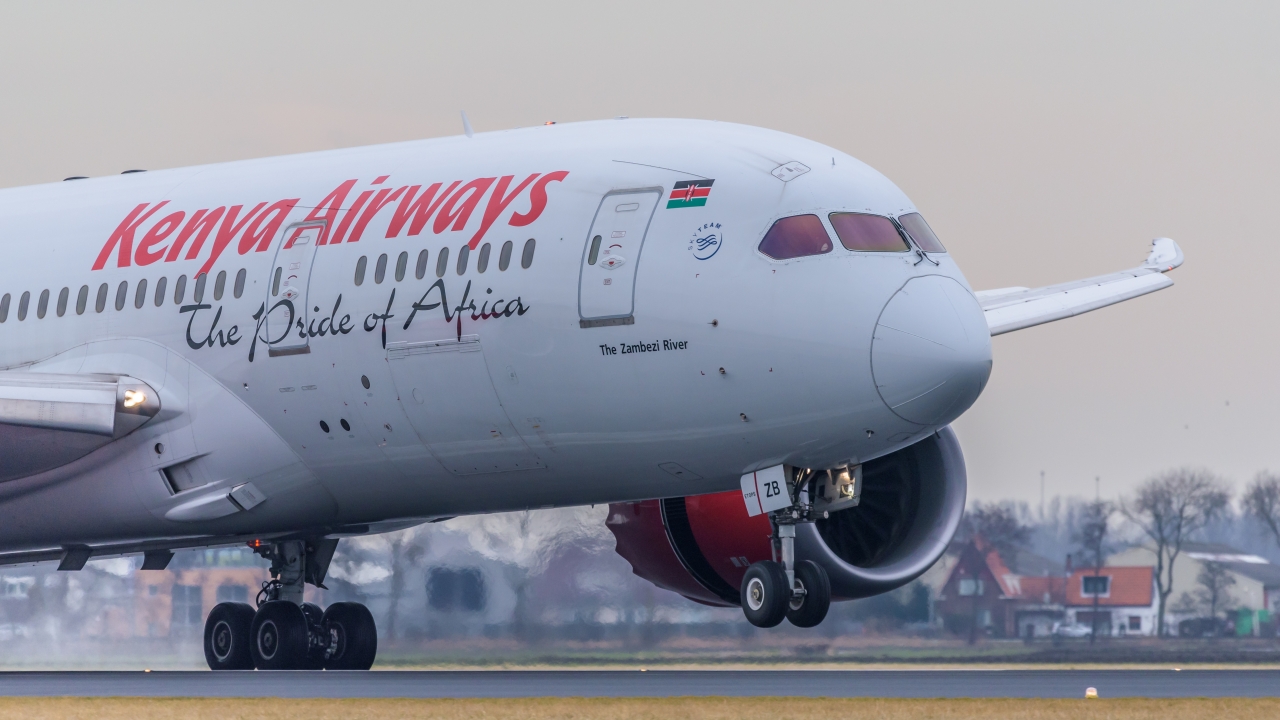 The County Government of Kisumu brought the idea into reality through a Public Private Partnership comprising Kisumu Lakefront Development Corporation, Kenya Airports Authority, Kenya Airways, Fresh Produce Consortium of Kenya and other key stakeholders.
Prof. Anyang' Nyong'o, Governor of Kisumu County said; "The developments you see here today will energise boundless opportunities of horticultural, fisheries and meat products from the region by opening up new markets for farmers. The upgrade of Kisumu International Airport to include freight services and cold rooms that is long overdue, and the heightened conversation from the stakeholders will go a long way in influencing policy makers and implementers.
"There is a need to rethink agricultural policies from subsistence farming and establish a roadmap towards long-term agricultural production. This will not only spur investments and industrialisation but will catalyse job creation leading to sustainable livelihoods and reduced poverty in the region."
The National government through the Ministry of Transport, Infrastructure Housing, Urban Development and Public Works has committed 1.2 billion shillings for the upgrade of passenger capacity of Kisumu International Airport from the current 500,000 to about 1 million in time for the Africities Summit
The establishment of a Cargo village at the airport will unite cargo airlines, freight forwarders, farmers, fish traders and airports to identify opportunities, generate new business and add additional frequencies into the market.
"This new venture at Kisumu International Airport will serve as a major boost to the air cargo industry by increasing cargo traffic in the region and opening up business opportunities for investors and other stakeholders between Kenya and the rest of the world, "said KAA CEO and managing director, Alex Gitari. "Being cognizant of the fact that Air cargo is an integral component of the aviation industry, Kenya Airports Authority came up with the Air Cargo Strategy 2019-2022 whose goal is to improve its cargo handling capacity.
"We continue to embrace the Public Private Partnerships in the development of our projects. This approach has enabled KAA to embark on expansions and construction of air cargo facilities such as Transit sheds, Cold stores, specialized freight consolidation centres, warehousing for e-commerce and fumigation facilities for quality assurance of our agro perishables exports."
Stay up to date
Subscribe to the free Times Aerospace newsletter and receive the latest content every week. We'll never share your email address.