Fahari Aviation launches first drone cage facility in Kenya
Fahari Aviation, a subsidiary Kenya Airways, has today launched the first drone enclosure facility in Kenya.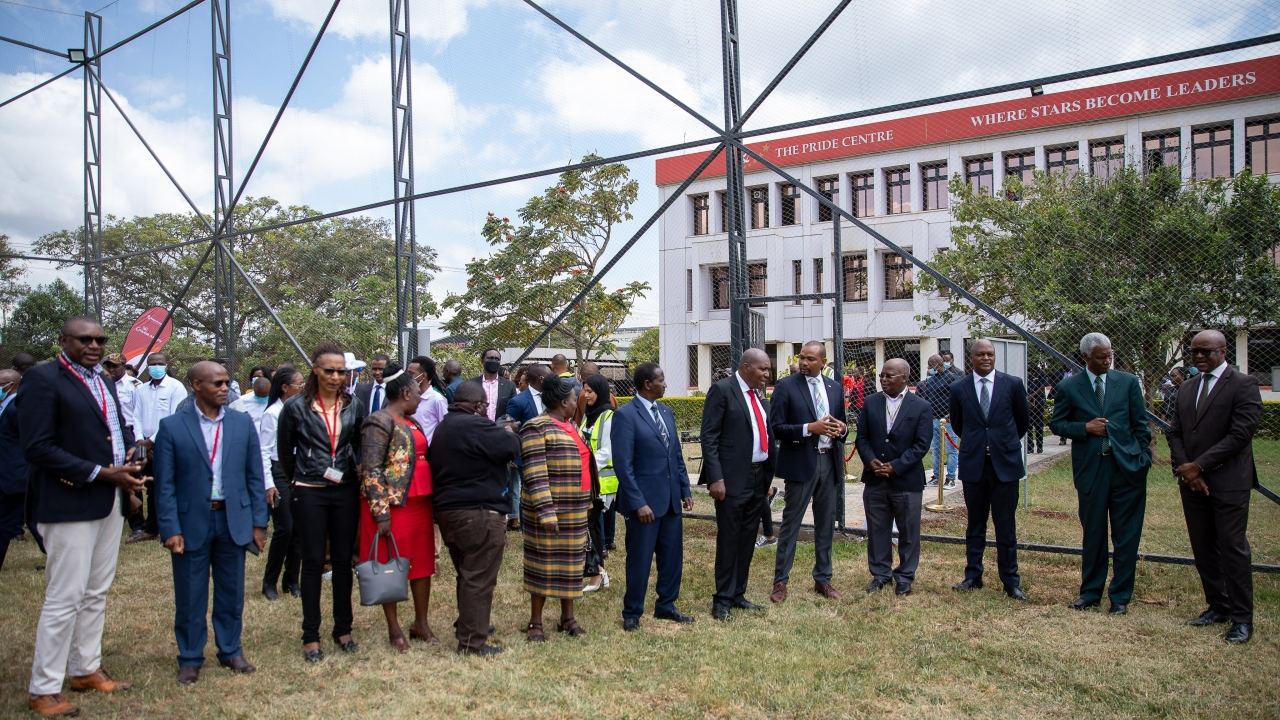 The facility, termed as the Fahari Drone Cage will be used for training and testing of drones and drone equipment. Through the construction of the Fahari Drone Cage, Fahari Aviation is positioning itself at the forefront of exploring advanced future technologies in aviation and at the same time promoting safe and secure usage of Unmanned Aerial Systems (UAS) in Kenya.
Fahari Aviation is responsible for launching and implementing future aviation technologies and is part of the airline's strategy of contributing to the sustainable development of Africa by championing new dimensions within the industry with the use of drones and unmanned aircraft.
Major General Michael Gichangi said: "The future of aviation is based on identifying opportunities for innovation and diversification to build a resilient business that is committed to the sustainable development of Africa. We have over the years proved to be a leader in aviation innovation and it is this openness to innovation that has led to the establishment of Fahari Aviation and the first drone enclosure facility here in Nairobi – the Drone Cage. Through the Drone Cage, we hope to see enhanced innovation, research, and development of UAS technology in our communities through interactive work across partners, corporates, universities, industries, and individuals."
To provide resources to learn and practice techniques and skills required for safe operations of drones, Fahari Aviation has in addition launched the Fahari Drone Club, a community for Unmanned Aerial Systems (UAS) enthusiasts offering members a platform to connect and share best practices.
"Enabling an environment that will accelerate innovation, knowledge exchange and fast track the use of unmanned aircraft within the country and beyond is critical in exploring the drone phenomenon as we seek to innovatively find solutions that address some of our societal problems and pain points. The drone cage will provide a safe environment for practice and training while the Drone club will provide a platform for the drone enthusiasts to grow the UAS industry in Kenya and the region," said Hawkins Musili, general manager of Fahari Aviation.
"UAS are creating new opportunities for individuals and enterprises; as the one of the most experienced aviators within the region, having a community of drone enthusiasts builds a strong foundation for us and like-minded people who want to bring out their ideas through UAS for the sustainable development of the region," he added.
Stay up to date
Subscribe to the free Times Aerospace newsletter and receive the latest content every week. We'll never share your email address.