Daher unveils the Kodiak 900 – a potential African workhorse
Africa has a growing need for modern utility aircraft. And yesterday at the world's largest general aviation event, the AirVenture show in Oshkosh USA, the latest model has been unveiled.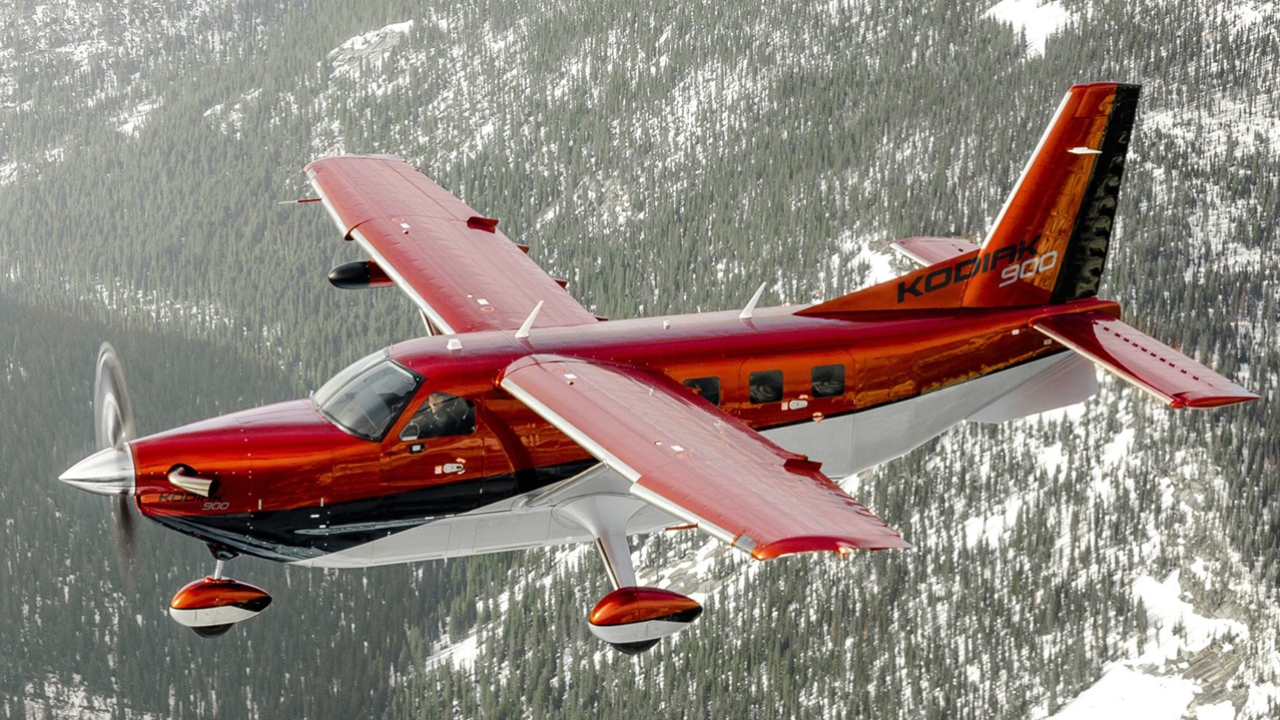 The Kodiak 900 made its world debut at the Wisconsin show with Daher's introduction of this larger, faster version of the robust and rugged Kodiak 100 – filling out the company's airplane product line in joining the TBM 910 and TBM 960 very fast turboprop aircraft.
Inheriting the Kodiak 100's remarkable qualities as a backcountry STOL (short takeoff and landing) and multi-role airplane, the Kodiak 900 marks a further step with its fuselage length extension of 3.9 feet to provide more passenger room and cargo space, a cruise speed increase to 210 KTAS, and a greater useful load while offering a maximum range of 1,129 nm.
An all-new interior includes multi-directional Summit+ passenger seats with quick releases that allow for multiple configurations—from a double club layout to an all-forward-facing arrangement. Seats can also be removed to accommodate more cargo or baggage, the company said.
In addition to these enhancements, the Kodiak 900's operating economics have been improved, with a nine percent reduction in specific fuel consumption – which are in double digits when compared to competitors, according to Daher. This lowers the cost-per-seat-mile and the direct operating costs for commercial operators.
"This is another answer to the commitment of enhancing sustainability and improving the carbon footprint of general aviation," explained Nicolas Chabbert, the senior vice president of Daher's aircraft division. "The Kodiak 900 is in a category of its own: a highly versatile unpressurized utility turboprop airplane that can carry impressive payloads while cruising comfortably at 210 KTS in refined luxury."
Powered by a 900-shp Pratt & Whitney Canada PT6A-140A engine, the airplane has been in development in secret since 2016, with three test aircraft already built—a static test airframe, flying prototype, and production-conforming airplane. The prototype has been flying since Feb. 28, 2020, and the fleet has accumulated more than 600 hours of flight testing and 800 hours of ground runtime.
Formerly part of Quest, the original Kodiak 100 was designed to support missionary work. The rugged design enabled the aircraft to operate on the roughest of landing strips. Quest was bought by French manufacturer Daher in 2019.
Stay up to date
Subscribe to the free Times Aerospace newsletter and receive the latest content every week. We'll never share your email address.