Women in aviation on the rise
The number of women in aviation is on the rise said Mervat Sultan, President, Women in Aviation Middle East Chapter.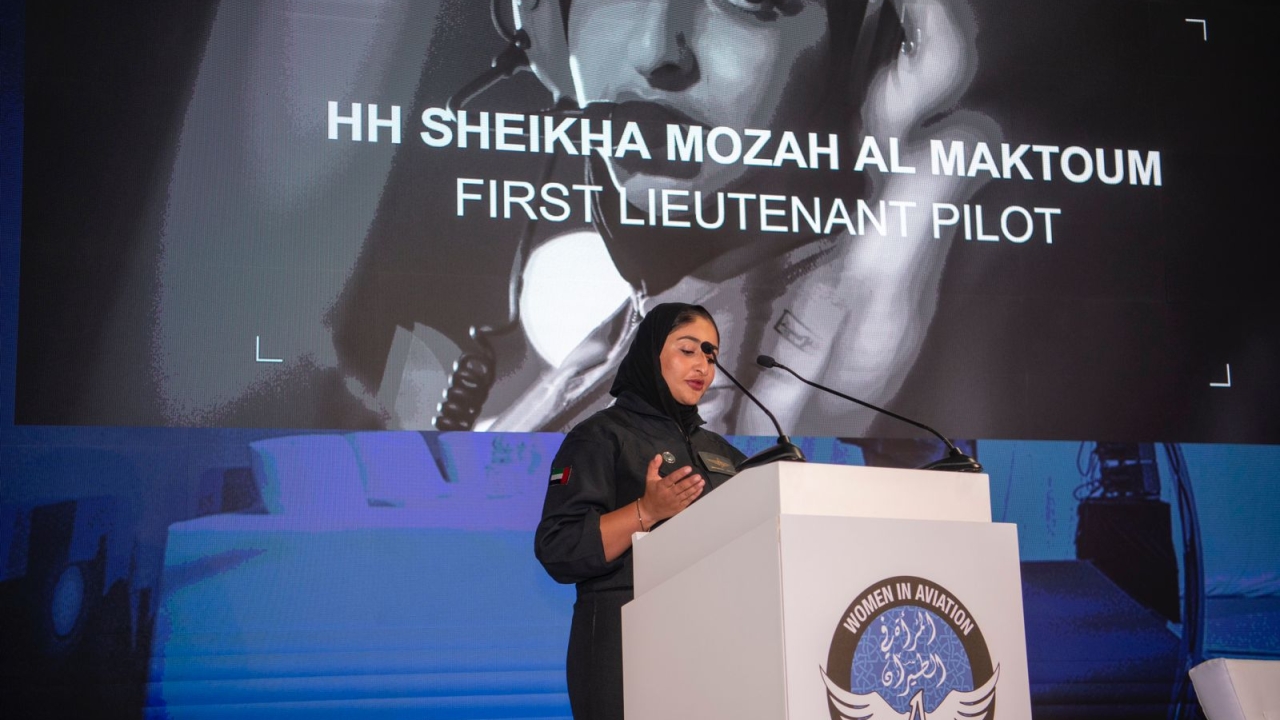 Sultan was addressing the Women in Aviation conference which was a co-located event of the 22nd edition of Airport Show in Dubai last week.
Nearly 27,000 women currently employed in the UAE aviation sector, representing 42% of the workforce.
"If you want to build your nation, you need to build a generation first. Women empowerment is essential for betterment of the society. For this, women education and training are more important. We need to educate parents and children as well about employment opportunities in aviation," she said.
"Women are in all areas of aviation, not only as pilots. There are more engineers, air traffic controllers, medical, technical and legal staff," she said.
HH Sheikha Mozah Bint Marwan Al Maktoum, First Lieutenant Pilot, Dubai Police Airwing, said gender gap is still big in the aviation field and an effective roadmap is needed to resolve this issue.
She said she formed Shehana, a Women in Aviation Association, to empower and support women in the aviation industry. The vision of Shehana is to advance gender balance in the aviation industry through local, regional and international partnerships and collaborations.
Shehana is established as an international voluntary association that aims to attract and empower women in the aviation industry, support them to reach leadership positions and represent the industry at international events. Through collaborations with partners and sponsors, the association aims to create new frameworks, laws and regulations aimed at removing barriers and creating incentives for the inclusion of more women within the sector.
"Women in the UAE are not just heard and seen but respected and included. To improve gender equality there is need for collaboration of sponsors, government and organisations supporting women in aviation," she said.
Delivering Guest of Honour Speech Kuljit S. Ghata-Aura, President, Boeing Middle East Türkiye and Africa, said the UAE has made significant strides in empowering women in the aviation industry, with nearly 27,000 women currently employed in the sector, representing 42% of the workforce.
"Boeing has taken steps to support gender equality in the workplace in the UAE. In December 2022, we joined 15 companies from the UAE's private sector in signing a pledge to accelerate the advancement of gender equality in the UAE's workforce by increasing the representation of women in leadership roles to 30% by 2025. This pledge was an important opportunity for us to reinforce our efforts and align them with the UAE's gender balance agenda," he said.
Globally, women's representation in Boeing workforce increased to 24.6%, both because of hiring efforts and stronger retention.
"Here in the UAE, we are also proud to partner with the government and other stakeholders in promoting gender equity in the aviation sector," he said.
"We are committed to increasing the representation of women in leadership roles not only in the UAE but across the Middle East, Turkiye and Africa region.
Over the past year, we have made significant progress, with women accounting for 33% of our new hires in the region, compared to 26% in 2020.
Stay up to date
Subscribe to the free Times Aerospace newsletter and receive the latest content every week. We'll never share your email address.