UAS, Osprey Flight Solutions, myairops address ops planning for World Cup
Business aviation has an excellent opportunity to showcase its value, flexibility and convenience to familiar and new clients during FIFA World Cup 2022 this month.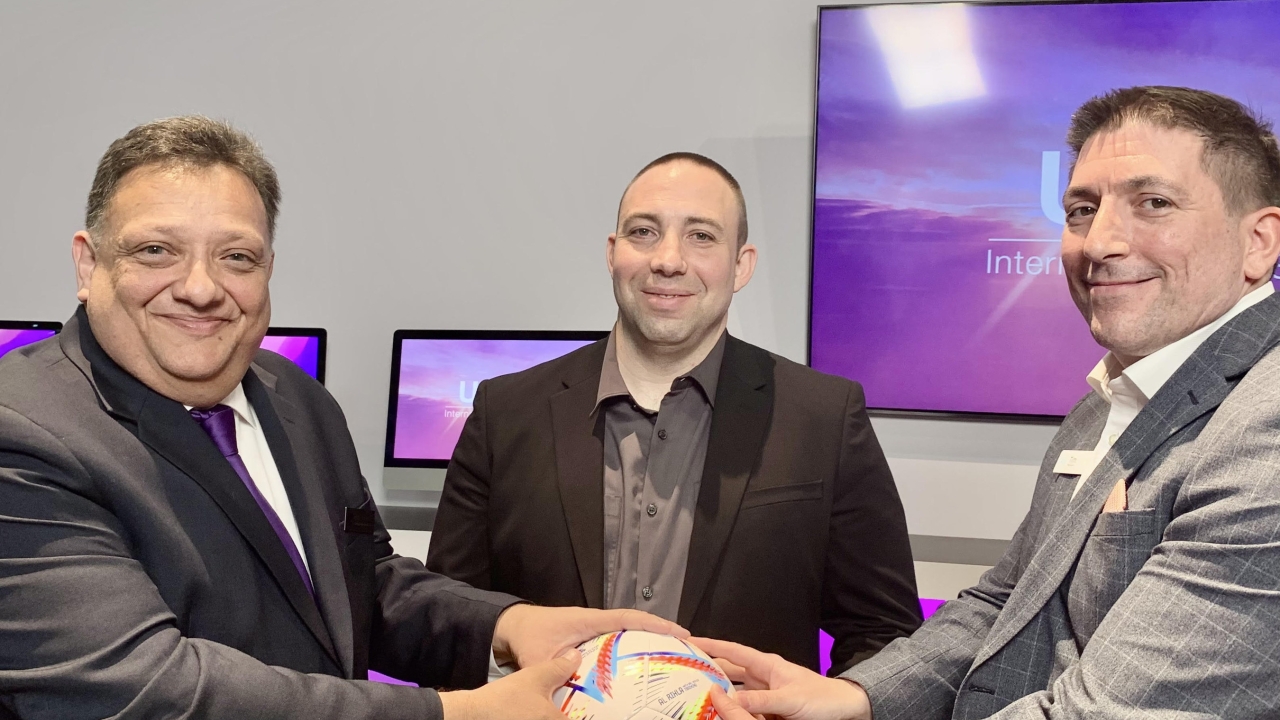 This is according to UAS International Trip Support, myairops and Osprey Flight Solutions.
A special operations panel on how to prepare for the event was hosted by the companies at the recent NBAA-BACE in Orlando.
The report said: "It may not be the highest profile event of the year for business aviation, nor the one delivering the biggest revenue – but by making robust plans to mitigate risks, a successful experience will deliver repeat business for operators and associated partners. For despite the multi-billion dollar investment this long-awaited tournament has commanded, it will be a big strain on resources. Some 1.5 million people are expected to come into the region, with 1,300 flights daily planned at Qatar's two airports alone - (scheduled, shuttle and charter).
Henry (Duke) LeDuc, Head of Strategy Development at UAS International Trip Support, together with Matt Borie, Head of Intelligence at Ospey Flight Solutions and Tim Ford, CEO of myairops, proferred some solid advice for operators, explaining the planning process is extremely complex and like the tournament itself, unpredictable.
We know which national teams are playing in the Group stages, but we don't know who will make it to the knockout phase. This means there are a lot of pre-planned flights already for the group stage. However, ad hoc flights will rapidly build from countries whose teams advance to the next round."
These were the highlights from the panel, plus some timely observations.
--Prepare now – if you haven't done already. There won't just be limitations on flying slots (which will be restrictive). And consider overnight parking too.
-Overflight permits need to be determined in advance – not just for your preferred, proposed routing, but where your alternate routes are.
-Look further airfield and park at other locations - like Abu Dhabi, Sharjah, Dubai, Muscat, Oman, a little further to the east, with similar accommodation and facilities. Further to the west, there's Jordan,
two different airports in Oman, Aqaba Airport too with less demand on ground transport, hotels, medical services and restaurants.
The UAE is identified as a "great planning option," with plenty of coordination to ensure commercial
flights into Qatar. An aircraft can be positioned there enabling passengers or Principals to take one of the commercial alternatives. Or there can be daily hops with your own aircraft in and out repositioning in UAE, there's several different options, said Tim Ford at myairops.
UAS has deployed supervisory agents at many of these key locations to focus on and add additional manpower to those flights, anticipating demand on resources from the handlers, said Duke LeDuc. "We've also identified some of the airports where they've done a great job in the initial planning of how they're going to handle this, which helps in considering the best initial options. Sharjah is among the top of the list over there," he said. Parking is good and more favorable than some of the Dubai options. Fujairah is another one we're looking at, along with Abu Dhabi, Muscat, Salalah in Oman and Amman, Jordan.
--There is a requirement for slot deposits. And if you fail to meet that slot, there is a penalty as well. There are cancellation charges if you don't require the slot and you don't cancel it quickly enough. There's also a restriction on the amount of time, turnaround time, when you're on the ground and don't assume you can get overnight parking either.
--If flight plans are filed on a particular aircraft type and that switches out at the last minute, re-filed flight plans must be carried out swiftly.
Consider airspace considerations and security issues, Matt Borie insisted. Not just in Qatar, but also in the surrounding airspace and countries as well. Operators should look at the whole mission, not just the airport they're flying from - the airspace being flown over, landing in Qatar, repositioning to an alternate location, potentially having to look at different routings into or out of Qatar, depending on events that happen in the world.
In order to get to Qatar, you have to overfly Iraq, Iran or Saudi Arabia.
"It can be a dynamic and fluid situation in some of the airspace around Qatar. It's one of the safest countries in the Middle East and there will be widespread deployment of security forces. There are regulations in the country you will want your crew and passengers to be aware of, especially around alcohol, dress and attire, plus specific things you're going to have to have in place for clients to enter the country. And if those aren't met, there could be security issues. The unpredictable nature of the region is something you don't have control over," said Matt Borie.
(Airlines have continued to operate safely in Saudi airspace during 2021 amid previous attacks and air defense operations, he pointed out. However, when attacks did occur against locations in Saudi Arabia, aircraft were put in holding patterns for long periods of time, creating severe disruption to access in locations like Riyadh and Jeddah and even overflights of Saudi airspace.)
"If you have a 15-minute slot window you need to make in Qatar and you miss it, even if it's not your fault, because of something outside your control, such as a security issue, because of a Houthi rebel attack somewhere in Saudi Arabia, you won't be able to land at Doha."
Landing in UAE would avoid this risk. Operators could secure Israeli overflight permits because of the agreements that have been signed between Israel and Saudi Arabia. And the UAE is part of the Abraham Accords.
Flight support expertise is vital
Plan for alternates as if they were your primary hubs, Matt Borie stressed. If there's an issue with Saudi airspace and you know that that isn't something you're comfortable with, you may want to overfly Iranian/ Iraqi airspace. Depending on your country, your (aircraft) registration there are ways to do that safely and this is where the expertise of flight support companies is so important.
--Consider Jordanian overflights. You might want to look at Iraqi, Kuwaiti, Iranian, Bahrain as well as Oman, so not to be scrambling at the last minute.
"Understanding the limitations being imposed by the country of registration of the aircraft you are operating is an important consideration. It can impact where you're going to plan your alternate routes in terms of what you're allowed to overfly or what has been advised to overfly. It isn't just timing, it could be penalties, or a violation," added Tim Ford.
This is highly relevant for business aviation clients. A change of aircraft type will mean everything has to change, added Duke LeDuc, noting it should be included in the planning process too.
--Look at the commercial shuttle flights available. There will be 500 commercial shuttle flights a day (from the UAE), so check there's availability, especially on your match day.
--Of course, ensure you have bonafide tickets and hotel accommodation confirmed.
--Think about your crew, as well as the Principals you fly. It's a duty of care. It's going to be a stressful environment for them. Real time communications are going to be crucial. Make sure crew, flight attendants are fully aware of everything that's going on because it's a changing landscape.
--There is a lot of expertise in the region. FBO choices, medical provider choices, etc. Building strong links with local expertise is important.
And finally, have all Covid-19 data for passengers and crew data on hand, because again, the situation may change. Have a negative PCR test before they fly and on file, regardless if you need it. Have vaccination card info on file too, plus copies of digital receipts re-entering the country again, copies of tickets, passports so your dispatch team can handle any incoming issues.driver to gain market share and loyalty."
Stay up to date
Subscribe to the free Times Aerospace newsletter and receive the latest content every week. We'll never share your email address.