Mayman Aerospace announces investment from UAE's Strategic Development Fund
Strategic Development Fund, the investment arm of UAE's Tawazun, is investing $3 million through its venture capital programme in Mayman Aerospace, the US-based manufacturer of the dual-use Speeder Air Utility Vehicle (AUV).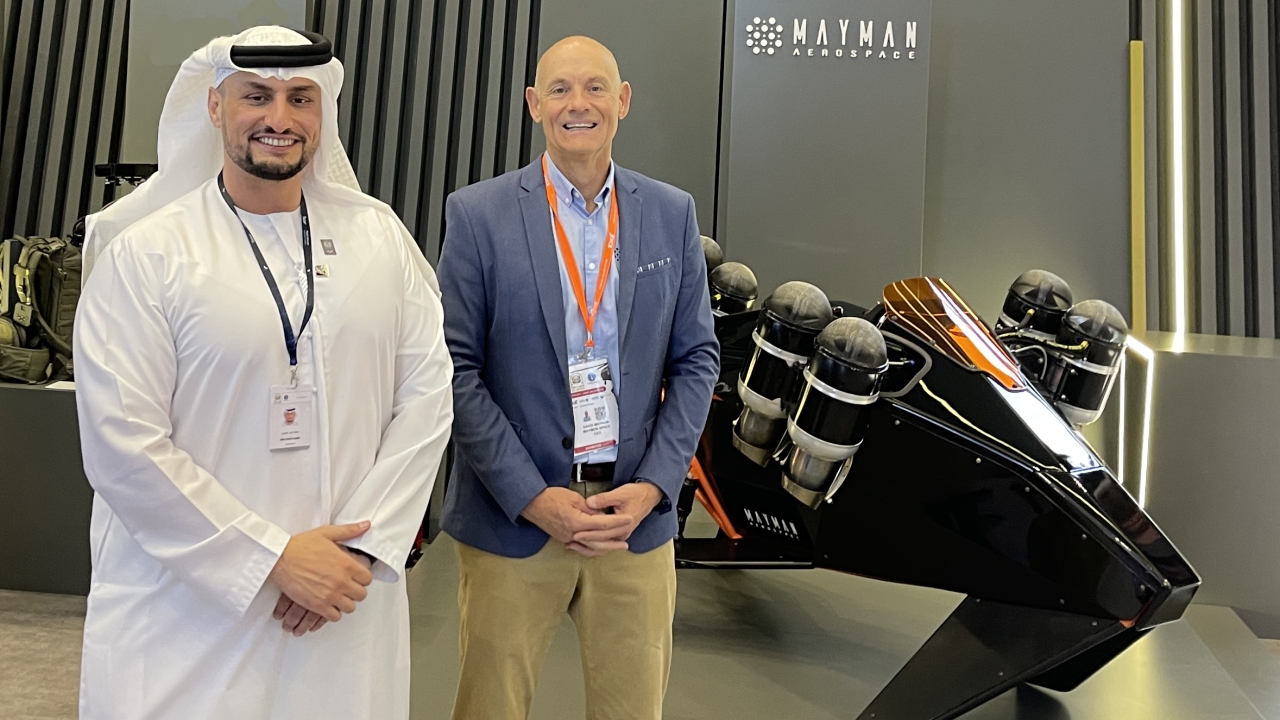 As part of SDF's strategy to invest in dual-use technologies serving both defence and civilian sectors, SDF recognises Speeder's transformative capability as a unique and entirely new class of high-performance VTOL aircraft. Speeder delivers a previously impossible combination of compact size, speed, payload, and range performance by means of vectored thrust from its gimbaled turbine engines. Such high performance is possible thanks to the energy density of jet fuel, including sustainable aviation fuel. The funds will be used to continue the Speeder flight test program and progress the aircraft towards certification.
"We recognise that Mayman Aerospace has demonstrated unique competence in this highly complex engineering. SDF believes Speeder will deliver valuable, practical applications for defence forces in the very near future. The optimisation of Speeder's existing propulsion control system, which can be adapted to future technologies, combined with its flexible operating capabilities influenced our decision to invest," said Mohamed Musabah Al Mazrouei, Director – Investments and Portfolio Management.
"As part of our strategic mandate, we look forward to exploring and developing synergies through our portfolio of related investments and partnership in aerospace, defence and autonomous sectors that would in turn potentially support the development of a family of primarily defence-focussed Speeder Air Utility Vehicles. We are also assessing a partnership to setup a Speeder manufacturing centre in Abu Dhabi, including flight test, manufacturing, sales, and distribution throughout the MENA region," added Al Mazrouei.
"Speeder's potential to support multiple military applications is unparalleled and with the new investment we can transition our high-speed VTOL aircraft from flight test to robust commercialisation. The possibilities are limitless, and we are delighted that SDF understands the incredible potential. We look forward to working with them to advance the new era of aviation for the military, civil and commercial sectors," said David Mayman, CEO and founder Mayman Aerospace.
Stay up to date
Subscribe to the free Times Aerospace newsletter and receive the latest content every week. We'll never share your email address.