IDEX: Making space for the great and the good
Space is playing an important role at IDEX this year with nearly 40 companies listed as having a 'space' component.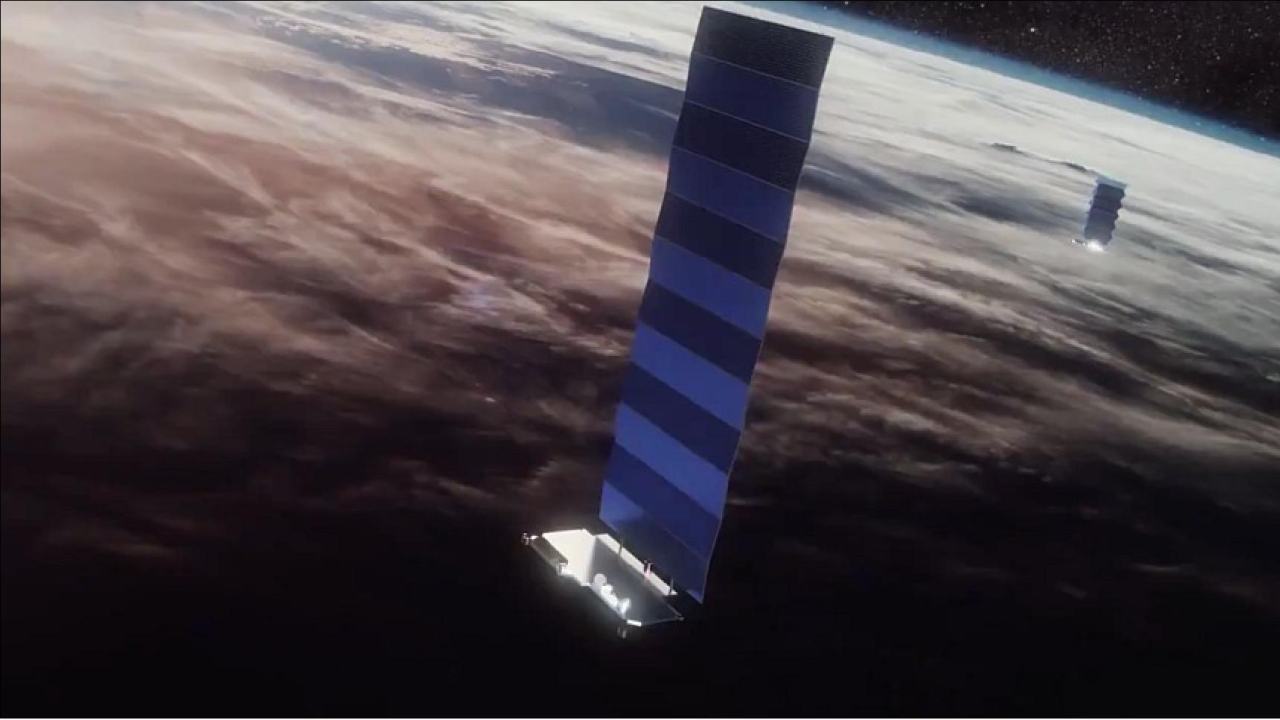 Giants like Airbus, Thales, BAE Systems and Lockheed Martin will be rubbing shoulders with smaller companies from around the world ranging from Aitech Systems from Israel, which specialises in rad-hardened hardware for spacecraft, to intelligent systems specialist Wind River in the USA.
Wind River software and expertise are said to be "accelerating the digital transformation of mission-critical intelligent systems that will increasingly demand greater computing capabilities, while delivering the highest levels of security, safety, and reliability".
There is also a big presence from companies that specialise in innovative computer vision and machine-learning technology. For example, software from Edgy Bees instantly makes motion and satellite imagery accurate and ready for machine-based analytics and human-assisted decision support.
Satellite images are amazing for what they can tell us about what's happening around the world. But, did you know that the locational accuracy and precision of these images can be off by as much as 200 metres?
Edgy Bees software co-registers your satellite imagery to your choice of foundation base – in seconds – delivering accurately aligned images that you can confidently rely on for operational decisions, while removing the need for time-consuming and costly manual corrections.
HawkEye 360 is another high-tech company that says it aims to become the world's leader in spectrum-based 'geoanalytics'. National borders can span thousands of miles and run through rugged or remote terrain. It says monitoring them efficiently, especially when resources are limited, can be tough.
With HawkEye 360's radio frequency (RF) analytics, however, you can quickly identify and geolocate activities of interest – no matter the weather or geography – so that you can deploy resources effectively and with confidence.
Another company exhibiting is Abu Dhabi-based G42, an artificial intelligence specialist that augments remote sensing technology, used to detect and monitor natural phenomena using various types of sensor modalities, including optical, radar, and radio frequency.
The imagery and data captured are then processed and analysed to deliver meaningful and valuable insights.
The company says remote sensing technologies play a vital role in many areas, including environmental mapping, urban development, and public safety.
G42 recently signed a contract with Yahsat to bring together a powerful combination of advanced space technology and satellite communications expertise with artificial intelligence (AI) and 'big data'.
Space is now an integral part of any defence programme. It is estimated that, of the 7,000 active satellites circling the globe, only a few hundred are military installations.
However, commercial satellites are being put to military use too. You just have to look at the Ukrainian conflict to see how the Starlink system, using Elon Musk's mass-produced satellites in low-Earth orbit, is being used by the military.
Ukrainian soldiers with a Starlink terminal can communicate key battlefield intelligence after powering up a system in just five minutes.
"If you can communicate and then move before the adversary can find you and respond, then you've won," Andy Lincoln of Viasat told the Global MilSatCom Conference in London recently. "The most impressive thing about what the Ukrainians have done is that they've adapted and overcome."
Starlink was used to connect drones operated by US and allied forces in a recent NATO exercise off the coast of Portugal. During the exercise, approximately 120 unmanned aircraft, vessels and underwater vehicles were integrated into a common network.
It also is being used in multinational military exercises that require connectivity between ships, aircraft, and operators on the ground.
Stay up to date
Subscribe to the free Times Aerospace newsletter and receive the latest content every week. We'll never share your email address.