Fireblade Aviation empowers young Women with Girls in Aviation Day event
Fireblade Aviation has hosted a successful Girls in Aviation Day (GIAD) event in partnership with the Netherlands Airport Consultants (NACO).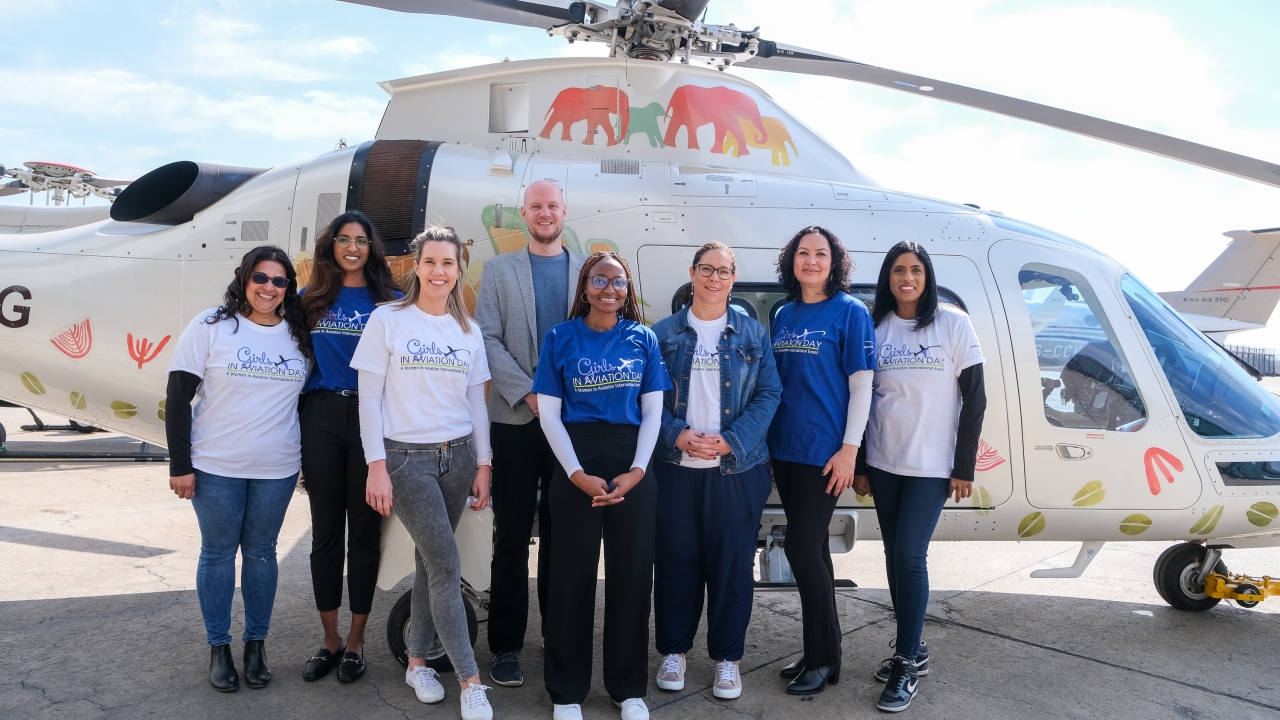 The aim of the event was to promote aviation as a viable profession for young female students.
"Aviation offers a vibrant landscape of interesting careers, from becoming an engineer, aircraft maintenance technician, pilot, dispatcher, and air traffic controller to pursuing roles as airport designers and numerous other professions within the aviation realm," said explained Renee Smith, an Airport Designer at NACO and an alumnus of McAuley House School.
"Our vision is for young girls to be able to engage with positive role models and consider aviation as they navigate decisions regarding university and career paths."
NACO has spearheaded a training programme, which has a clear and specific purpose - to inspire and introduce young females to the vast array of career possibilities within the aviation industry.
Sharlenee Naidoo, marketing manager at Fireblade Aviation, emphasised the central focus on inspiring and upskilling the next generation of aviation industry professionals while actively fostering diversity within the sector: "Aviation has historically been male-dominated, and it's high time for a change. Establishing a more inclusive and diverse workforce is not only the right thing to do, but it's also a key differentiator for any successful business. Embracing a diversity of ideas and people leads to innovative and improved solutions."
Thilisha Moodley, a aeronautical engineering student at the University of Witwatersrand, added: "I cannot stress enough how crucial such an event is. When I began my journey in university, I realised the importance of having exposure and a clear understanding of aeronautical engineering – which I was initially not privy to. This event provides the perfect platform to inspire and guide young girls, fostering their interest in this field and empowering their future pursuits." 
Marcel Langeslag, aviation Africa director at NACO, said: "Sustainability in aviation will rely heavily on the ingenuity and creativity of the next generation. Young minds will play a pivotal role in developing cutting-edge solutions, pushing the boundaries of aviation technology, and shaping a more sustainable and environmentally-conscious industry."
Naidoo concluded that the commitment to innovation presents a tremendous platform for aspiring aviation professionals, irrespective of gender, to contribute their unique perspectives and ideas in making aviation a key player in building a greener future.
Meanwhile, both Smith and Naidoo highlighted that to open the door to numerous new career opportunities for girls and youth in general in the aviation industry, collaboration remained critical, mentioning the partnership between the two organisations.
"Supporting an awareness campaign like the GIAD not only showcases the possibilities to young girls but also sends a powerful message to the entire aviation industry, urging a shift towards greater inclusivity," Smith added.
Naidoo concluded: "As the aviation industry strives for progress and inclusivity, Fireblade Aviation is dedicated to playing a leading role in empowering girls to pursue their dreams and aspirations in aviation in collaboration with key industry partners such as NACO. The second GIAD event hosted at Fireblade Aviation was a transformative event, inspiring a new, future generation of talented and diverse professionals to take flight in the world of aviation."
Stay up to date
Subscribe to the free Times Aerospace newsletter and receive the latest content every week. We'll never share your email address.