Dubai Airshow: Manta a force to be reckoned with
If it's Italian, it is almost certainly going to be cool and it's almost always going to be fast.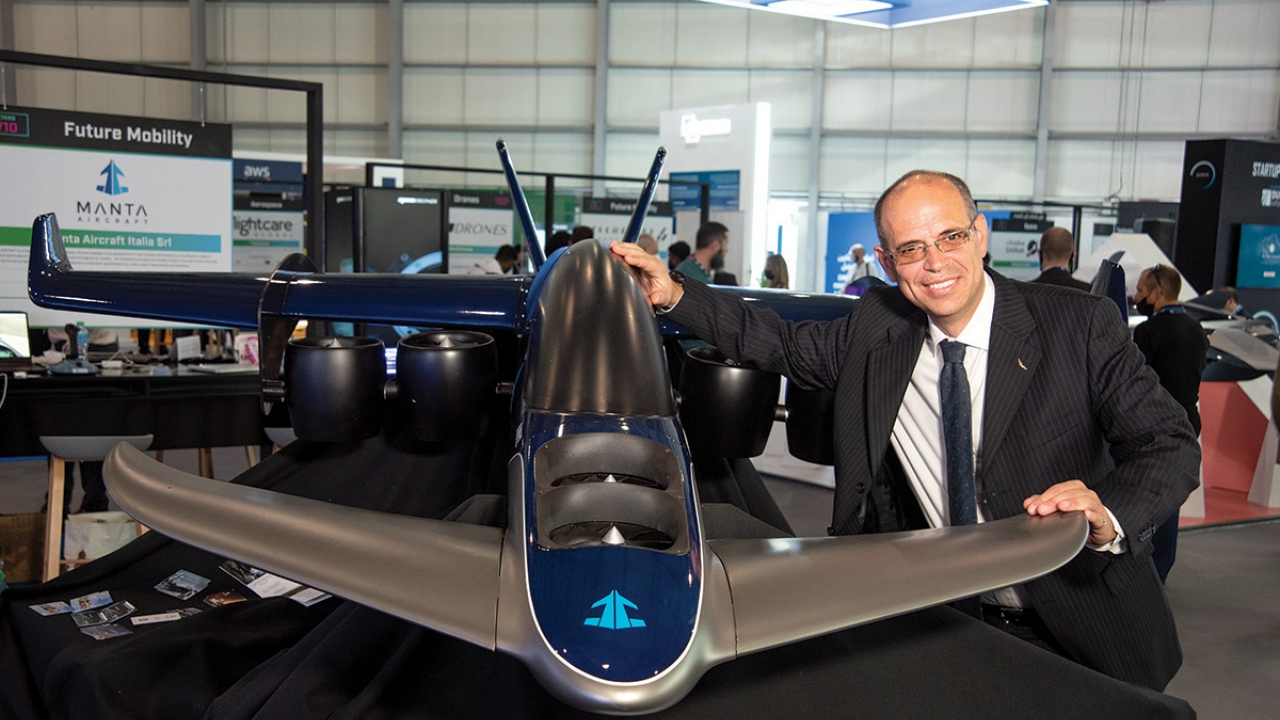 Welcome to Manta Aircraft's ANN2 project, a hybrid electric VTOL 2-seater that is generating plenty of attention, especially from pilots who are excited not only by its sleek lines but its 300km/h cruise speed.
Manta co-founder and chief executive, Lucas Marchesini, is delighted at the interest being shown in the show debut of the aircraft as he woos financial and industrial partners, many of whom he has been meeting here.
The intention is to have three models in the Manta range, with the platform starting off with the two-seater ANN2 for utility missions, the four-seater ANN4 for air taxi use and the ANN drone.
Manta flew a one-third scale prototype of the ANN2 in December 2020 and plans to have two full-sized prototypes flying by the end of 2022, with certification starting in 2023 and entry into service in 2025, explained Marchesini.
Start-up Manta, which focuses on the development and programme management of the aircraft, is looking for international partners in the Gulf, Europe, and the US to join it in bringing the aircraft to market, said Marchesini.
The Manta has eight electric ducted fans with two mounted in the nose and two in the aft fuselage to provide VTOL lift. Two pairs of fans are mounted under the wings for vertical lift that transition to a horizontal position to deliver cruise performance.
Each fan is powered by the aircraft's hybrid-electric propulsion system, which can operate on biodiesel, Jet A-1, or synthetic aviation fuel.
The aircraft has a range of 400km in vertical take-off mode and 900km if it takes off using a short runway.
Stay up to date
Subscribe to the free Times Aerospace newsletter and receive the latest content every week. We'll never share your email address.