Dubai Airshow: Amazon delivering so much for the space community
Mention the word 'Amazon' to most people and it conjures up images of home-delivered goods, Prime videos, or Fire tablet computers.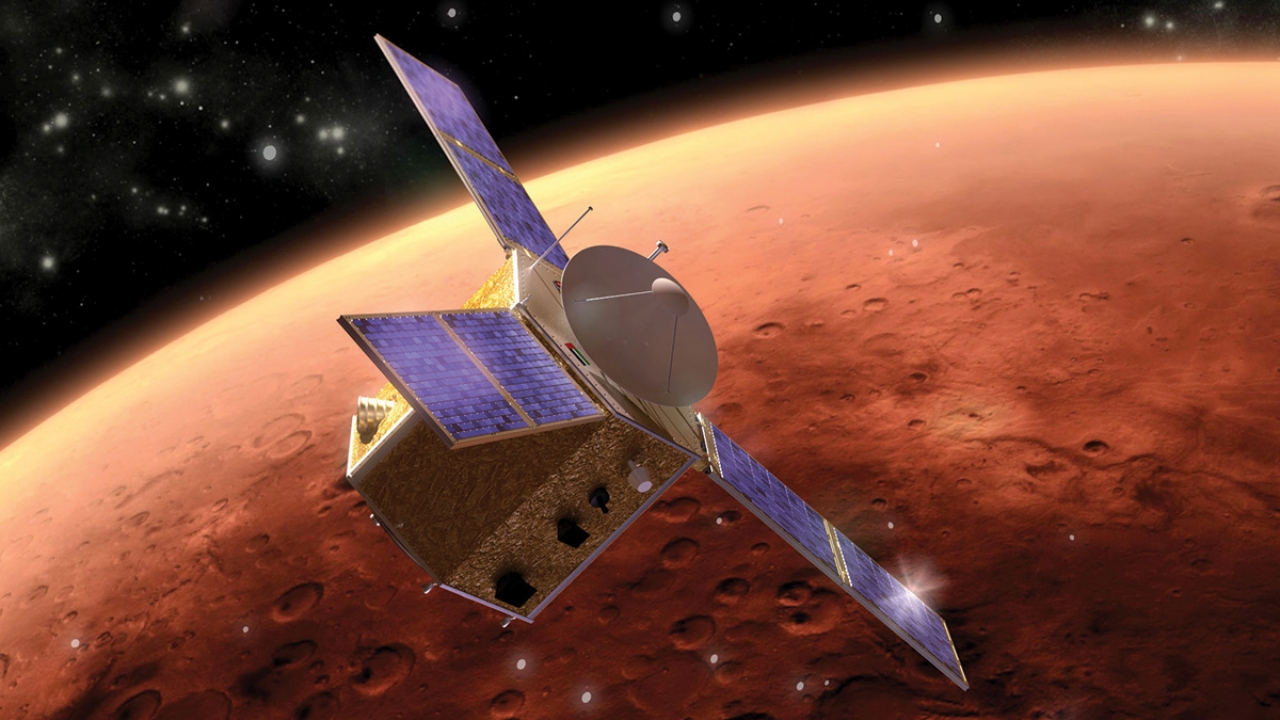 But Amazon offers so much more. Amazon Web Services is exhibiting at the show for the first time and its story is one of the world's best-kept secrets.
Amazon Web Services, Inc (AWS), to give its full name, is a subsidiary of Amazon and provides on-demand cloud computing platforms and application programming interfaces (APIs) to individuals, companies, and governments.
Major General, US air force/space force (retired) Clint Crosier is the director of AWS's aerospace and satellite division. And he has a good story to tell.
"AWS is the world's most comprehensive and broadly-adopted cloud computing specialist, with more than 200 fully-featured services available from data centres globally," he said.
"We have millions of customers – including the fastest-growing start-ups, largest enterprises, and leading government agencies – who are using AWS to lower their costs, increase their security, become more agile, and innovate faster."
In the UAE, AWS is the power behind the country's 'Hope' Mars space probe. Data sent from the probe is received, processed, and automatically sent out via AWS to the myriad of research organisations and scientists who analyse it.
"Hope is surveying the Martian atmosphere, giving us clues as to what happened to it over millions of years. AWS is getting the data to the right people safely, securely and quickly," Crosier said.
AWS is also a partner with the Mohammed Bin Rashid Space Centre (MBRSC) on data from its KhalifaSat Earth observation satellite.
Launched into orbit on October 30 2018 from Japan's Tanegashima Space Centre, KhalifaSat provides high-resolution imagery of Earth for urban planning, change monitoring, monitoring environmental change and aiding relief efforts for natural disasters.
"Space data is going to become even more important over the coming years. We expect to see a 10x increase in the amount of data being processed," Crosier said.
"AWS takes the pressure off organisations and allows them to do what they do best – building and operating spacecraft for example, leaving us to manage and distribute their data safely, securely and reliably," Crosier concluded.
Stay up to date
Subscribe to the free Times Aerospace newsletter and receive the latest content every week. We'll never share your email address.