Collaboration in the air at Global Aerospace Summit
Positive signs of collaboration and cooperation in the aerospace and defence industry have been apparent at the Global Aerospace Summit in Abu Dhabi. The event concludes tomorrow (Thursday).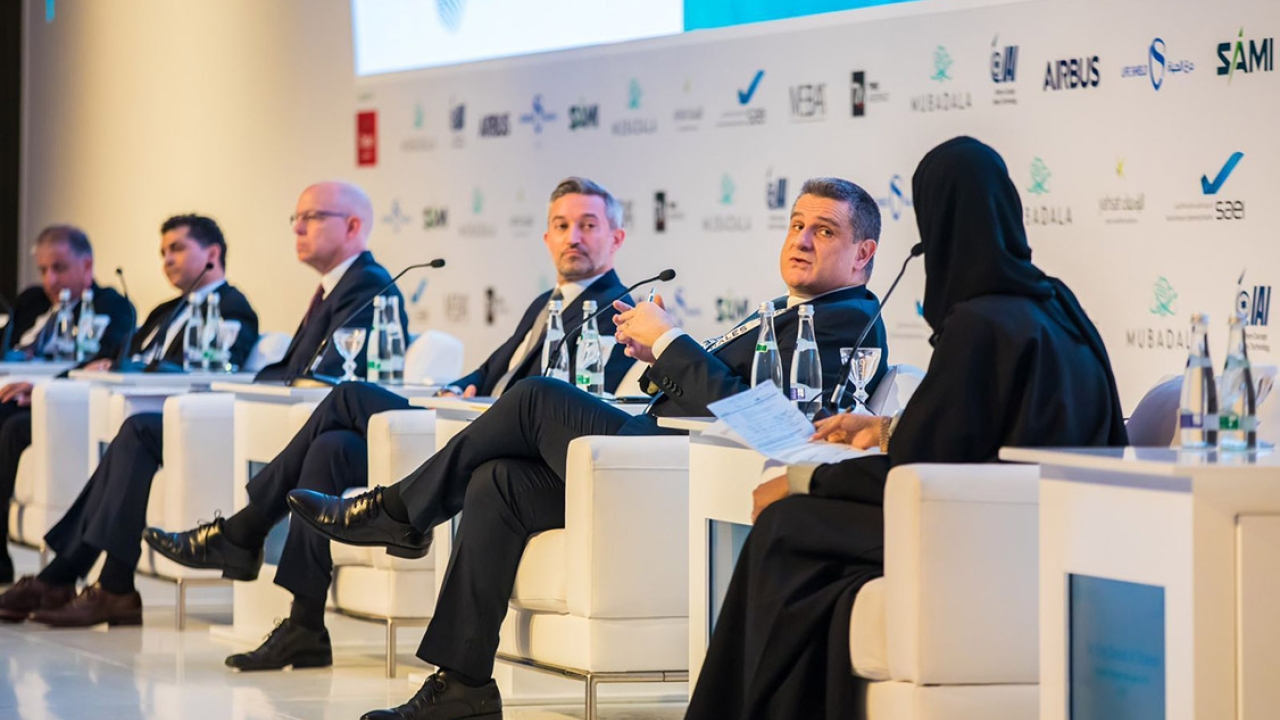 During the summit, LeoLabs, announced a multi-million-dollar award to provide data and services for the Japan Air Self Defense Force (JASDF). LeoLabs will deliver its LEO data and services platform and a full set of training to empower JASDF operators to utilise a range of data and tools, including tracking and monitoring, collision avoidance among other services.
During today's event, Eytan Eshel, chief technology officer at Israel Aerospace Industries highlighted the importance of collaborating with key stakeholders to regulate advanced technologies in the aviation sector. This includes AI and autonomous technologies that can be used in aviation marking the impact of using single pilot solutions to enhance efficiency and reduce costs in operations.
Former Etihad CEO James Hogan, now chairman of Knighthood Capital, spoke about the future of aviation and said: "The global pandemic has been the biggest systemic shock in the history of aviation, but that does give a unique opportunity for airlines that can move fast to respond to the situation. Smart operators will treat this as a 'blank sheet of paper' moment, looking to reinvent processes, products and mind-sets. There is a huge opportunity in front of us for airlines to create a golden age of innovation and service.
Hogan said the airlines that use these levers will be the winners of the coming decades. "Make no mistake: aviation is a hugely resilient industry and will recover from this systemic shock as it always has before. In previous recoveries – from 9/11, SARS and so on – there have always been winners that used the crisis to surge ahead. We're about to see those winners emerge this time – and they will be the airlines that take advantage of the blank sheet of paper moment."
Secretary general of the Arab Air Carriers Organization (AACO) Abdul Wahab Teffaha in a panel of airline CEOs and regulators warned that states coming out of the Covid crisis must not revert to protectionism to protect national carriers.
Roberto Sabatini, professor of aerospace engineering at Khalifa University of Science and Technology stressed on the need for governments, industry leaders and academia to work together on integrating digital transformation and sustainability in their business models. Roberto highlighted the role of these advanced technologies on our day to day lives and how it can enhance operations, experiences and services in the aviation and aerospace industry.
And in a session on the future of MRO, three of the region's leading MROs – Etihad Engineering, SAEI and Sanad – pledged a new way of working in a partnership of excellence. All three have embraced digital transformation with SAEI already having established a digital twin hangar.
This edition of the Summit is the first in-person edition of the Summit since the 2018 edition, welcoming around 1,000 C-level leaders, experts and specialists from across the aviation, aerospace, space and defence sectors.
Stay up to date
Subscribe to the free Times Aerospace newsletter and receive the latest content every week. We'll never share your email address.