BIAS: Upgraded Cobras bare their teeth
Two upgraded Royal Bahraini Air Force AH-1FBs in the static display are making their public debut.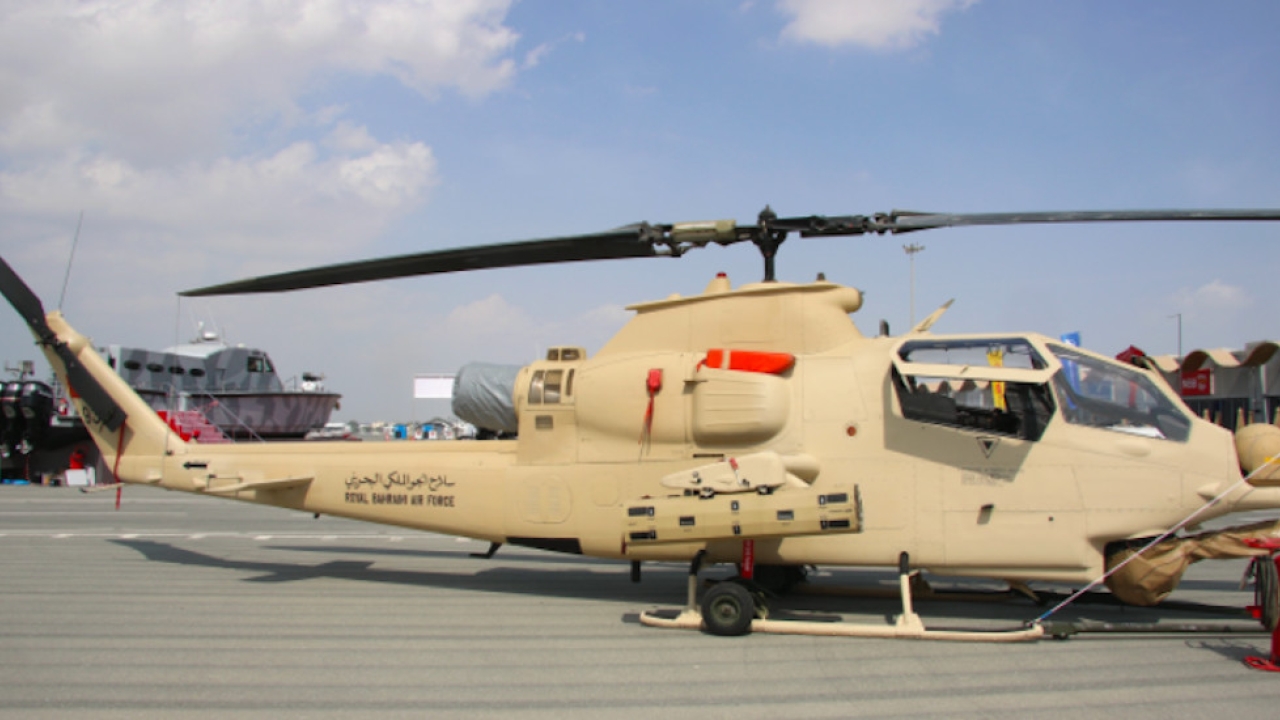 They are part of a multi-million-dollar contract that saw 17 of the Vietnam-era Cobras modernised by Turkish Aerospace. "We have turned an old helicopter into a new one," said one RBAF officer.
Originally signed in 2015, nothing more was heard of the deal after relations between the Turkish and Saudi governments soured because of the different militias the two sides were supporting in the Libya War.
At BIAS 2018, personnel from Turkish Aerospace would not comment on the work, although there was Cobra upgrade literature at its stand. The usually open RBAF commander would only say: "They should all be delivered by the end of 2020," adding that it covered a "good number of helicopters".
Yesterday, a source close to the programme said: "After the first aircraft was delivered here, the RBAF worked alongside Turkish engineers to integrate the upgrades at Riffa Airbase." Riffa is where all the Cobras operated by 8 and 9 Squadron are based.
The work draws on the avionics systems already operational on Turkey's T129 advanced attack and reconnaissance (ATAK) helicopter.
An Aselsan ASELFLIR 300T electro optical/infra-red turret, positioned on top of the Cobra's nose, replaces the laser range finder previously housed there.
The ASELFLIR 300T system houses a high-resolution infra-red camera, laser range finder/designator (LRF/D), laser spot tracker, colour day TV camera and a spotter TV camera.
In the front cockpit two multi-function displays replace the old analogue gauges.
Mounted on both sides of the two Cobras on the outer pylons are a pair of quadrack launchers for Roketsan Cirit 2.75 inch laser-guided missiles to complete a wholly Turkish upgrade.
Stay up to date
Subscribe to the free Times Aerospace newsletter and receive the latest content every week. We'll never share your email address.